This post brought to you by hhgregg. The content and opinions expressed below are that of Thrifty Jinxy.


LG and hhgregg are constantly bringing us new inventions that make our lives more convenient. This March they are rolling out two brand new ones to keep us entertained and clean: the OLED TV and the Twin Wash System.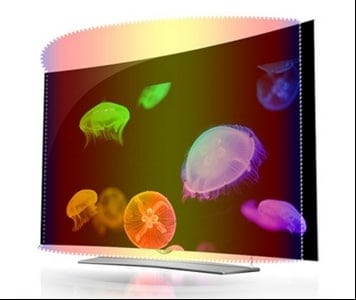 What's better than gathering around the big screen for March Madness? Probably gathering around the new LG OLED TV for March Madness!
The TV Experts are saying that this is the "BEST PICTURE EVER" which is a pretty big claim, but the more I look at this the more I think they're right. If you haven't heard of an OLED TV before here's how it is different from your standard LED TV. The OLED TV uses an organic material that actually glows when it meets an electrical current. This allows LG to bring you a lighter and thinner TV set while still delivering stunning picture. The Wide View Angle is another huge plus if you're having company over. Now there is no more arguing over the "best seat in the house" because you can view the set perfectly from all over the room.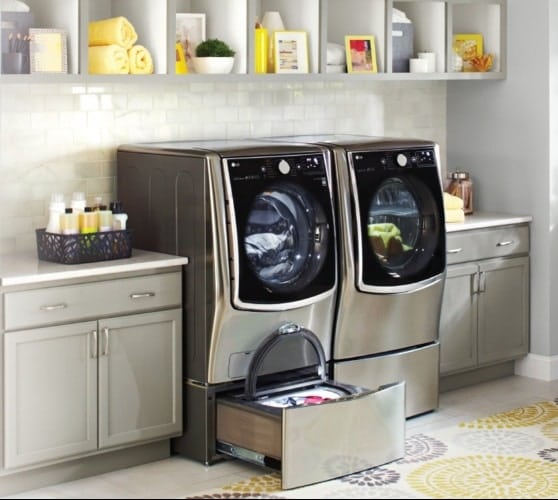 The LG Twin Wash System saves you precious time by allowing you to wash two loads of clothes at the exact same time with turbo wash capabilities. Now if you're needing a white shirt and a pair of dark pants clean ASAP, you don't have to wait for the whites to be done before you can wash the darks. Just put your larger load in the front-loading washer and put a smaller load in the pull-out pedestal washer on the bottom. Most of us already use a pedestal to boost up our washing machines. Why not put that pedestal to work by having a pedestal that doubles as a washing machine? You can always push it back in when you're finished and nobody will ever know that it is a washing machine – although if you're like me, you'll probably want to show it off to all of your friends because it is pretty cool!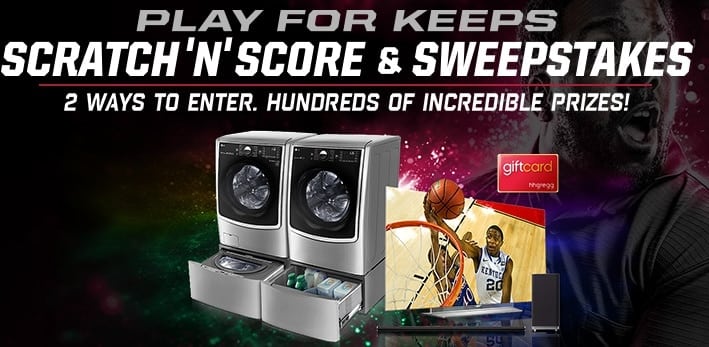 LG and hhgregg want to show off these new products and give you a chance to win them for your very own and have launched the LG + hhgregg Play For Keeps Sweepstakes to do just that! In store prizes include an LG OLED TV, an LG Twin Wash System, an LG Surround Sound System, and hhgregg gift cards.  Online prizes including an LG 4K TV and hhgregg gift cards!
It is so easy to enter this sweepstakes. Just follow these simple steps:
1.  Visit your local hhgregg store.
2.  View a demo of the OLED TV or Twin Wash System (or both!).
3.  Receive a scratch-off sweepstakes ticket.
4.  Enter your ticket's code online to be entered into the grand prize drawing plus you might even win an instant prize!

Don't have an hhgregg near you?  Click here to enter the LG + hhgregg Play For Keeps Sweepstakes online!  I would be over the moon to win these prizes if I were allowed to win. I'm daydreaming now of how much quicker my laundry would be done with an LG Twin Wash System, and how much free time that would give me to enjoy my favorite Netflix shows on the OLED TV.  Enter to win now, and good luck!