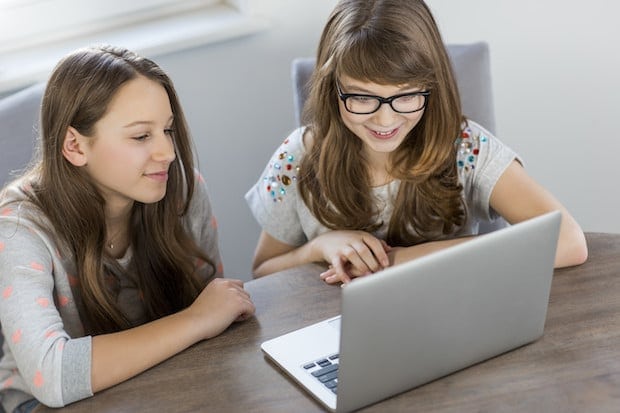 Not only does my family function one income, we are a one car family as well. My husband's office is a 15 minute drive from our home and my daughter's school is just 10 minutes away. This makes carpooling easy! It also means I am without a car during the day. Thank goodness I was able to do much of my holiday shopping online! I dread fighting the mall traffic, looking for a parking spot and standing in long checkout lines. With a few clicks of a button, I was able to have most of our gifts delivered right to my door!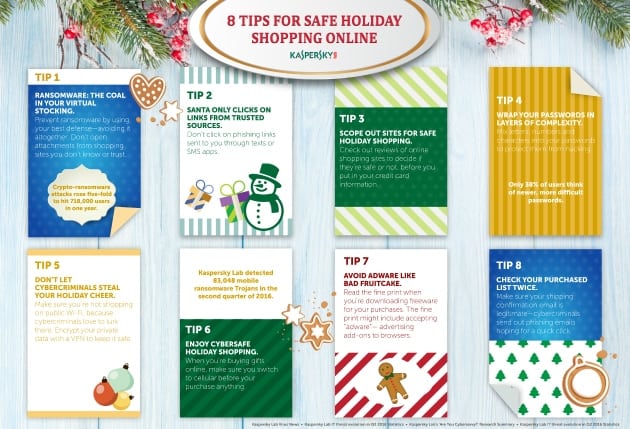 As easy as it is to shop from my computer, I wondered how safe it was. I have heard of people who had their personal information compromised while online. I never thought it could actually happen to me. But it did! I purchased an item from a website I was not familiar with and my financial information was breached. In three separate transactions, we had almost $1,500 stolen from our bank account. Jason at our bank was able to assist us. He tracked down who took our money and we had a refund in days.
He suggested we protect ourselves with a trusted security software. We decided to go with a brand I trust; Kaspersky Lab, the world's most awarded internet security. They have a line of products to protect your online shopping, connected devices and curious kids this holiday season, and al throughout the year! With the Kaspersky Lab core products available for 50% off through January 10, you cannot afford NOT to protect you and your family from online threats!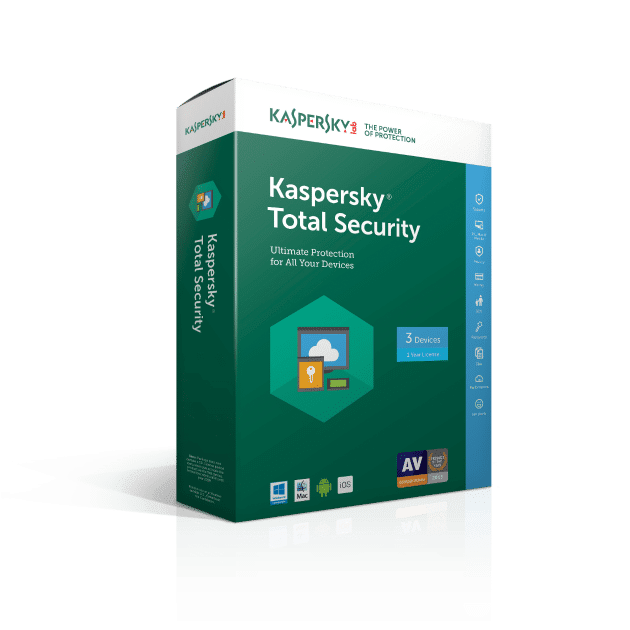 This amazing 50% off savings off their core products, is available until January 10, 2017. This includes their Kaspersky Antivirus, Kaspersky Internet Security and Kaspersky Total Security, which is their best protection for families! What a great gift for keeping yourself and family safe with the world's most awarded internet security, Kaspersky Lab. Their line of excellent products will keep your computers secure and offers multi-device protection for your smartphones and tablets. We love that we can shop and bank safely with award-winning Safe Money technology! Safe Money provides layers of protection so you can be sure your shopping or banking site is real and hasn't been hacked. No one is going to get ahold of my money and cybertheft me ever again!
With Kaspersky Lab, you can protect, monitor and set limits for your cybersavvy kids online with their Safe Kids technology. Their Kaspersky Safe Kids lets you set screen limits, view real-time GPS tracking, receive location and safety alerts, and get the help you need to encourage a positive online experience. These are all areas I wanted to protect my kids, but had no idea how. This gives me peace of mind, how about you?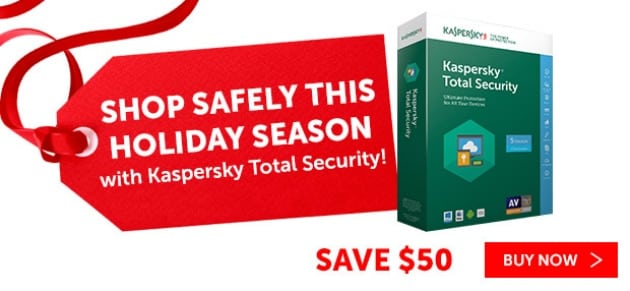 You can also:
Stop webcam hackers from spying into your home
Confirm the security of your Wi-Fi connection. You can block webcam spying and browse the Internet without being tracked.
Easily create, sync and manage your passwords
Backup valuable data for free online—including photos and videos
Keep complete control of your data by encrypting confidential files, "shredding" deleted files and safeguarding important files with local and online backup.
The Kaspersky Lab products came in 1st place in 60 independent tests and reviews. Last year alone, 800 million threats were stopped, including ransomware! So, before you make another online purchase, transaction, website visit or other online activity, get protected with You can trust their products.I mean, 400 million users around the world cannot be wrong, right?! Remember, this Kaspersky Lab 50% off sale ends January 10, 2017, so act quickly!
Have you had your online security compromised? Which of the Kaspersky Lab products would you find most useful?