This is a sponsored post written by me on behalf of Purina for IZEA. All opinions are 100% mine.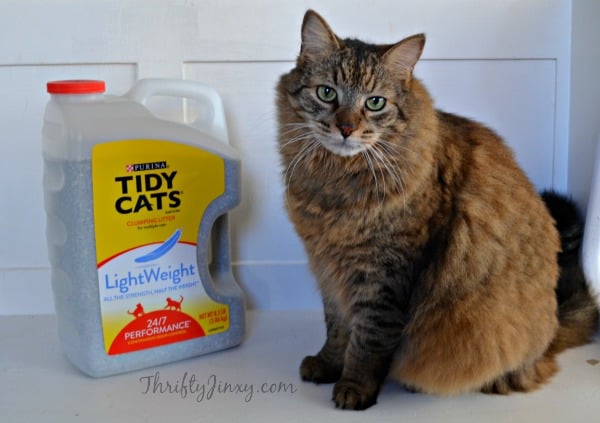 I think that most cat owners would agree that dealing with the litter box is one of the least favorite parts of cat ownership.
Those little furry babies are lucky they are so darn cute that we want to take good care of them!
One of the hard parts of dealing with the litter box is dragging those big and super HEAVY containers of litter home from the store. Well, now it can be a little easier because Tidy Cats, the first ones to invent cat litter, have now reinvented it by making it light weight!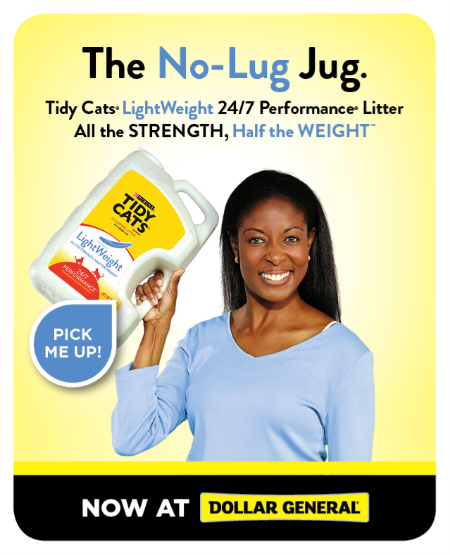 Yes, no more breaking your bag trying to pull those containers out of the back of your car. With light, tight clumps, this new scoopable litter is half the weight, but still all the strength. And it's great litter too. It provides continuous odor control, light & tight clumps for easy scooping, it is powerfully absorbent, and is 99.9% dust free.
NOW you can even get it at your local Dollar General in a resealable, recyclable 8.5lb Jug. As a special promotion, Purina Tidy Cats LightWeight Litter is only $11.50 from 11/2 through 12/1 at Dollar General.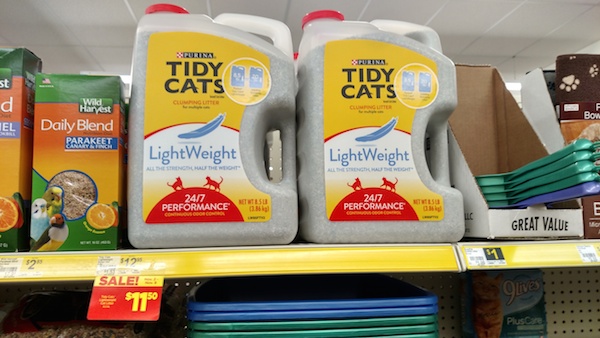 It is pretty amazing that this 8.5 pound jug is actually the same amount of product but half the weight of the 20lb leading scooping litter. That is a huge difference.
It makes it easier to get in your cart at the store, transport from the store to your car (or on a bus or other public transportation), and then into your house as well.
PLUS when it comes time to empty the litter box, there is less weight as well. The lightweight difference means I can be less tired out and crabby from lugging around litter and more ready to play with my cute little fur balls. They really appreciate a clean and fresh litter box and pay me back by giving me lots of kitty love and cuddles.