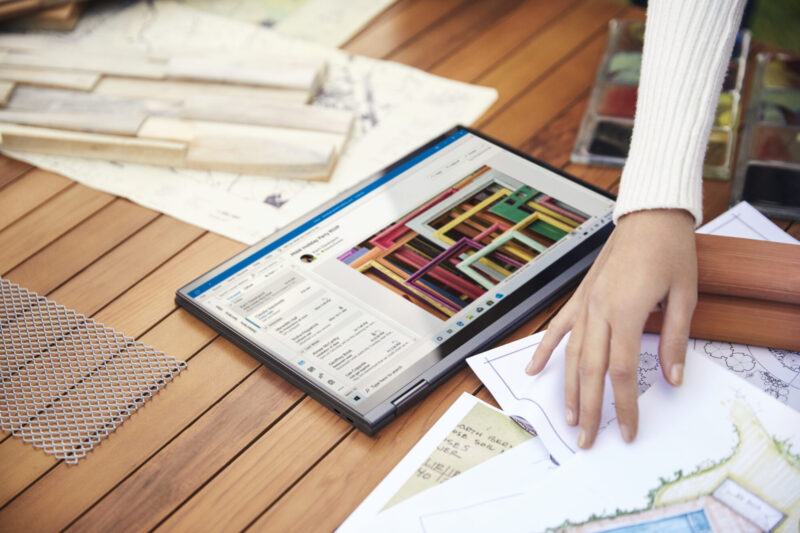 It's no secret that more of us are working from home these days…or at least outside of the office. Working remotely is awesome in some respects (no commute, flexibility with hours, the ability to wear pajamas all day…), but it has its difficulties, too.
My biggest frustration? Slow connections. I bet you can relate! I really don't want to spend time waiting for a slow connection when I'm trying to maximize my time online. It can be difficult to get work done efficiently or catch up with Grandma on that video chat if the connection isn't lightning-fast.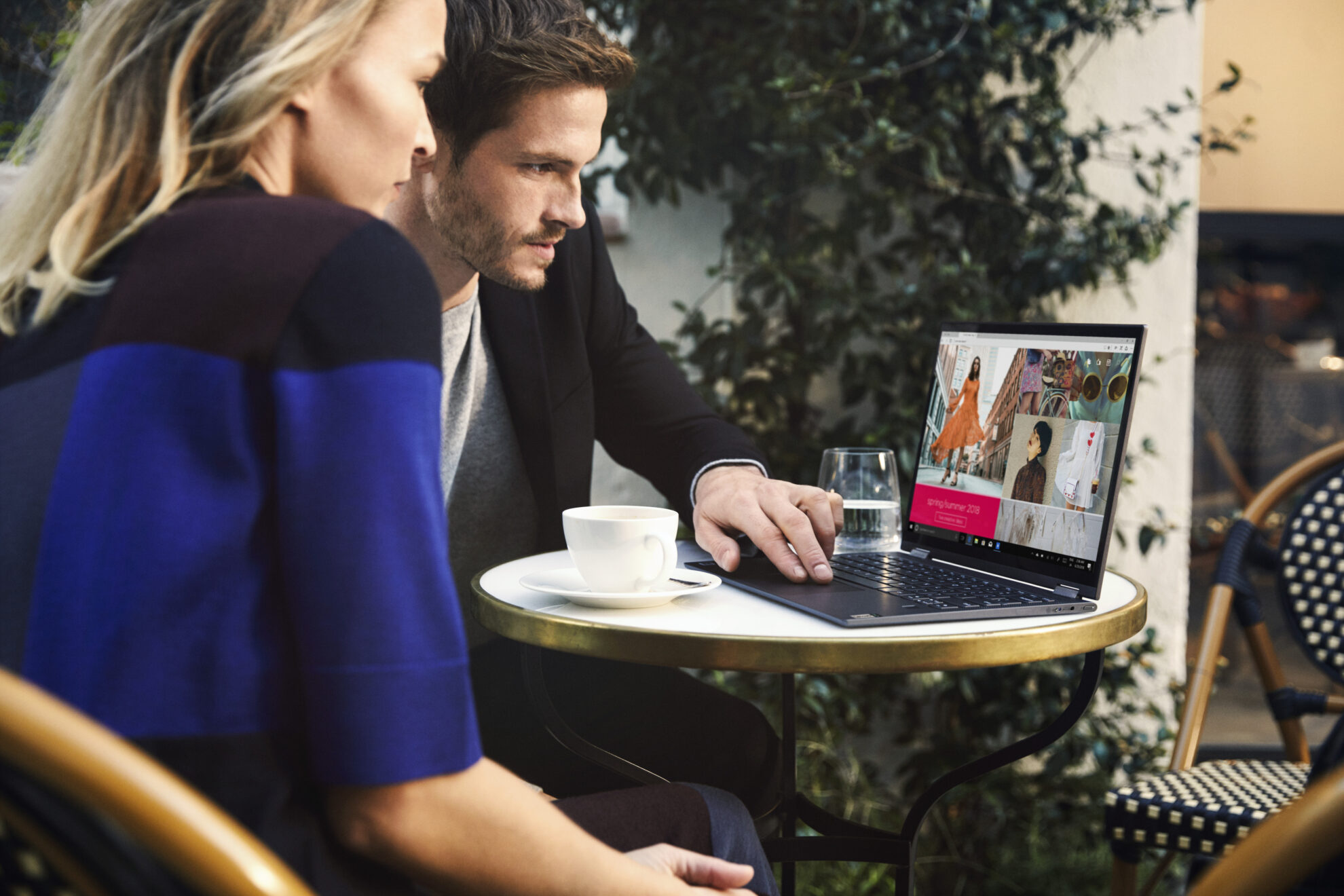 Here's a solution: Meet the Lenovo® Flex™ 5G, the world's first PC with 5G connectivity. This amazing 2-in-1 device is designed exclusively for Verizon® (the first 5G network) and comes packed with power, efficiency, and SPEED to help with all of your computing needs.
This ultra-portable PC allows you to collaborate, connect, create, and more with FHD (Full High Definition) clarity on a wide-angle 14″ touchscreen as well as all-day power.
The Lenovo® Flex™ 5G offers some pretty fantastic features:
Revolutionary 5G Connectivity
The Lenovo® Flex™ 5G offers revolutionary 5G connectivity. It's powered by the Snapdragon™ 8cx with an integrated X55 modem which enables it to have lightning-fast download speeds of up to 2 gigabits per second!
To give you a sense of how fast that is, it is a whopping 10 times faster than a 4G data connection! You'll be able to connect, share and stream virtually anywhere – no more relying on public wireless connections while you're out and about!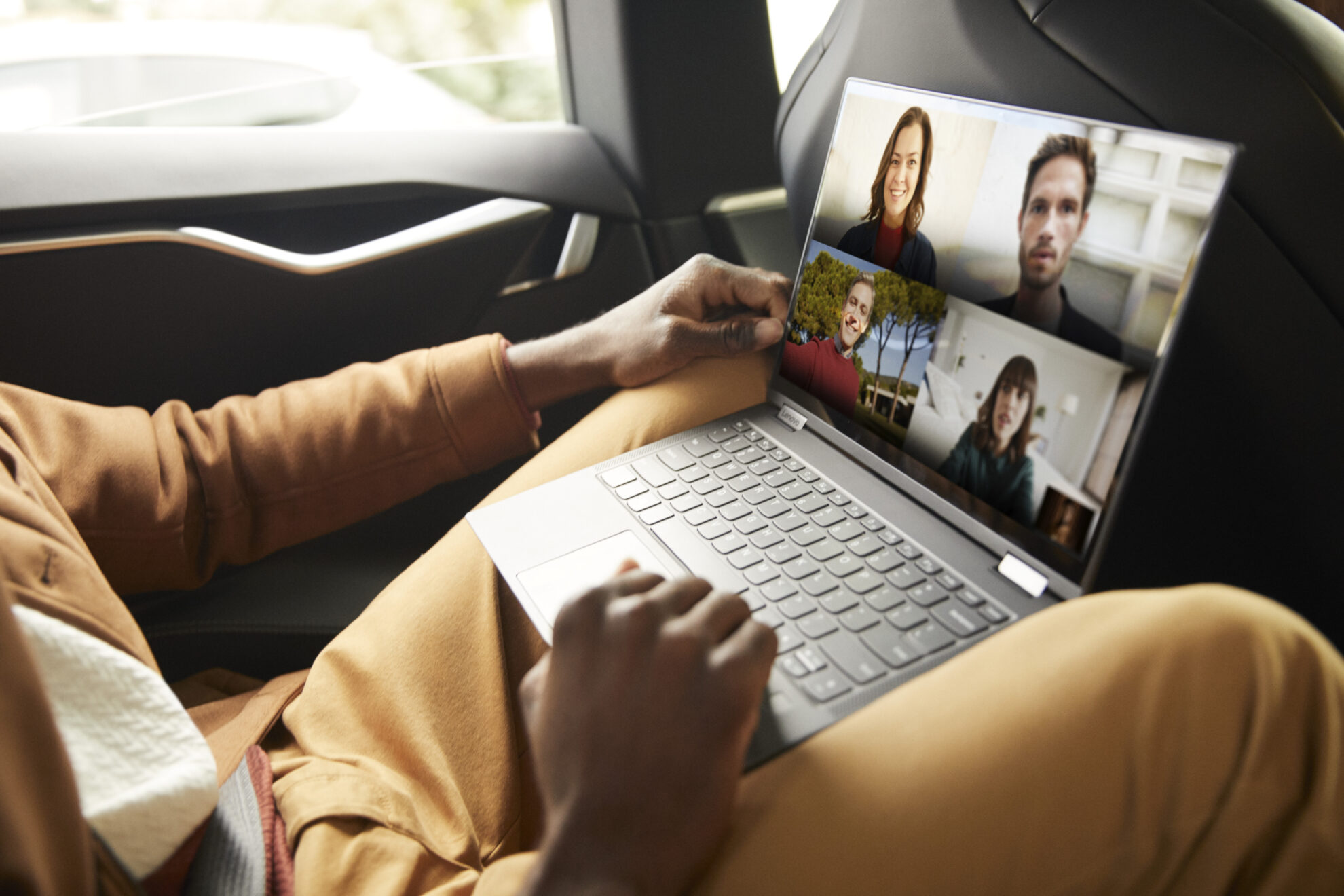 Go All Day
Left your charger at home? No worries – the Flex™ 5G will keep up with you all day long. The Qualcomm® Snapdragon™ 8cx compute platform offers thermally efficient computing that uses 60% less power than the previous generation. This lets you enjoy 24 hours of video playback on a single charge with no need for a fan! The sleek Flex™ 5G also stays cool while delivering ultra-quiet performance.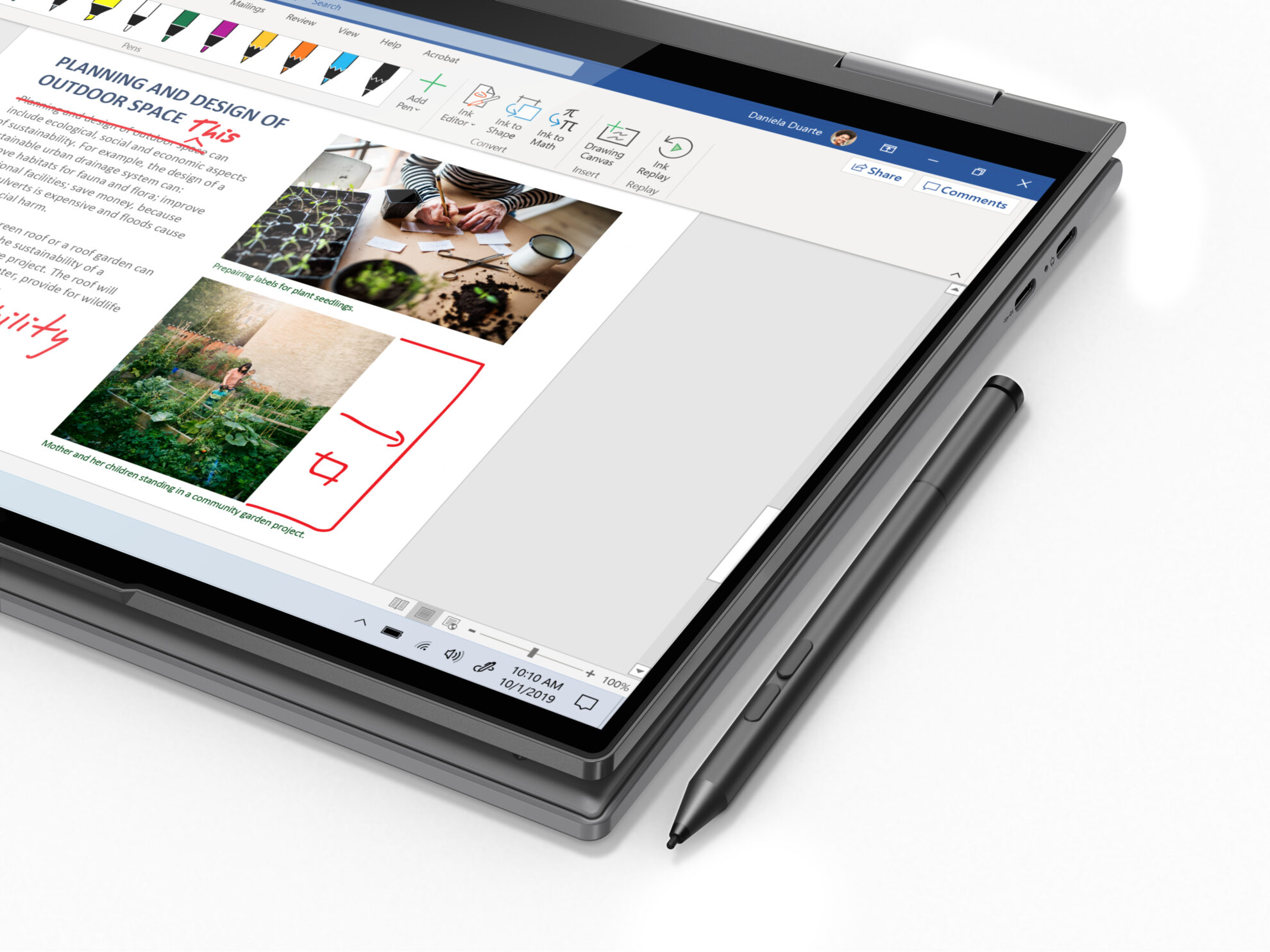 Live Untethered
The Lenovo® Flex™ 5G is perfect for taking your home office on the go. It weighs in at just 2.9 lbs. and so it can be easily transported wherever you need to go. Get some work done on your commute, at the park, or wherever inspiration strikes you.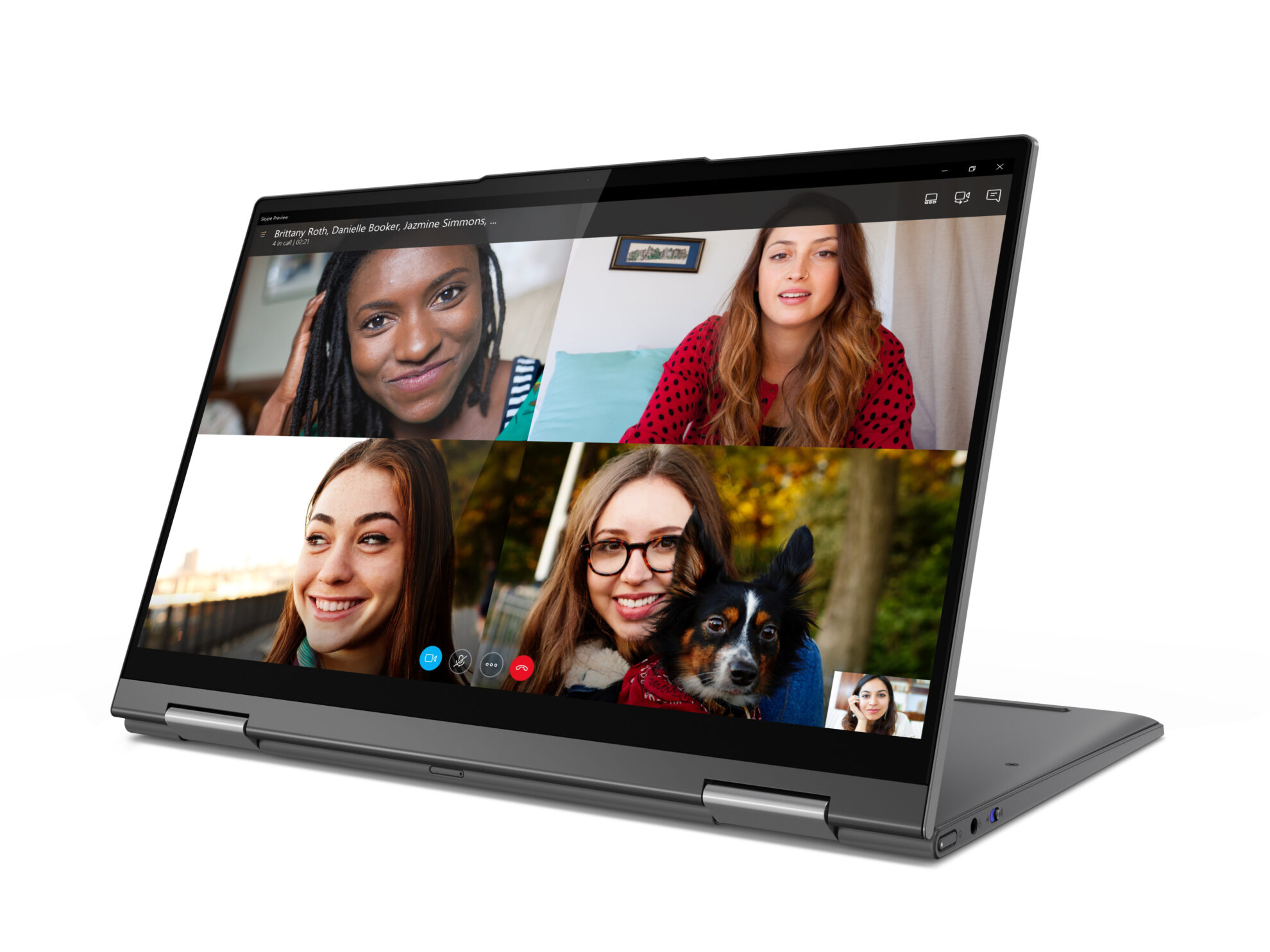 Lenovo® Black Friday Deal
And now is the PERFECT time to buy the Lenovo® Flex™ 5G. Lenovo®'s Black Friday Computer Deal offers a whopping $400 off from 11/19 – 11/30!
You can upgrade your personal technology, of course. but this would also make a really amazing, showstopper gift for the holidays. Maybe you have or know of a family that's tired of fighting over their devices for time online working or schooling.
Remember, this offer is only available for a limited time, so act now before it's too late. Save $400 on the Lenovo® Flex™ 5G today!
Qualcomm Snapdragon is a product of Qualcomm Technologies, Inc. and/or its subsidiaries. Qualcomm and Snapdragon are trademarks of Qualcomm Incorporated, registered in the United States and other countries.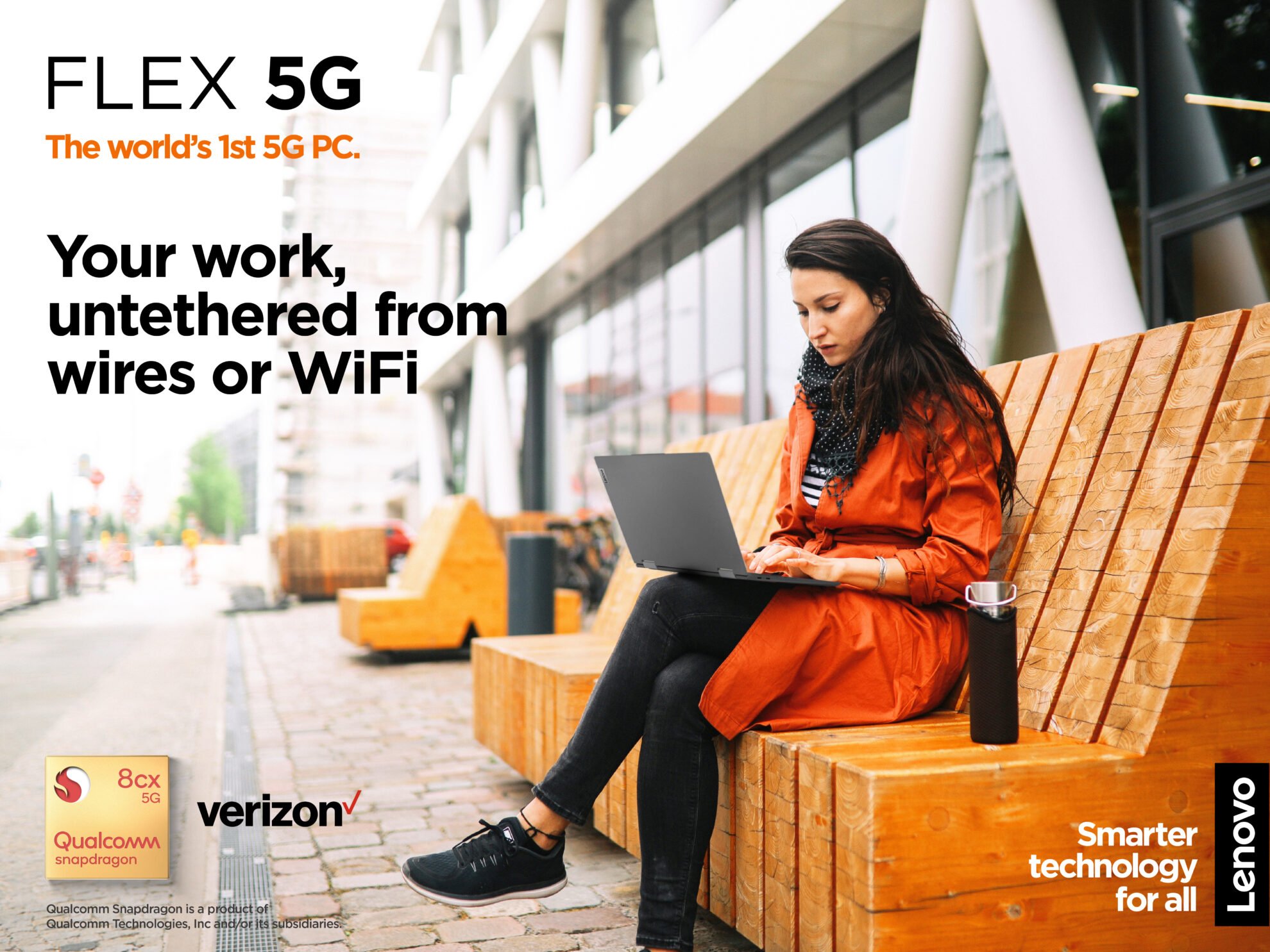 This is a sponsored post written by me on behalf of Lenovo®.