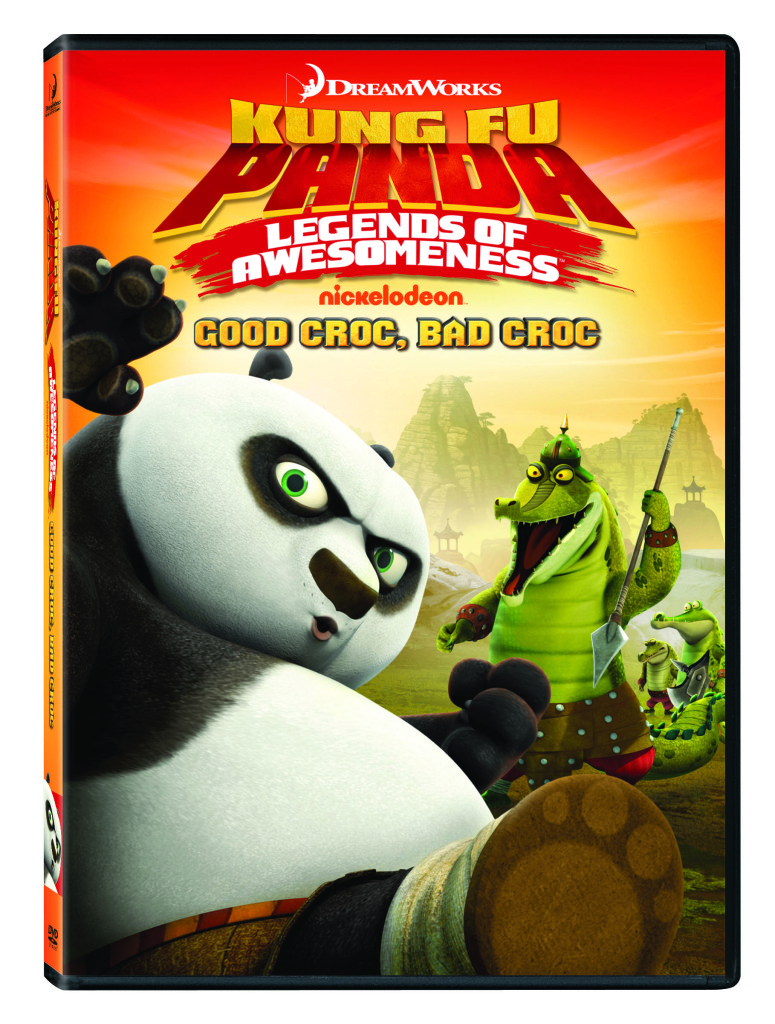 Kung Fu Panda fans, get ready for more fun! The Academy Award®-Nominated hit movie Kung Fu Panda is now an animated TV series! As the chosen Dragon Warrior and sworn protector of the Valley of Peace, Po the panda is highly skilled, ever vigilant and hungry for justice…and dumplings. Together with the Furious Five—Tigress, Monkey, Mantis, Crane and Viper—Po must fend off fierce villains, including an evil version of himself (courtesy of the Mystical Mirror of Yin and Yang) and the toothy Croc Bandits!
Seven of these episodes are now gathered into one DVD – Kung Fu Panda: Legends Of Awesomeness – Good Croc, Bad Croc, which is packed with over two hours of adventures.  Episodes included on the DVD are:
Good Croc Bad Croc
The Princess and the Po
Chain Reaction
Bad Po
Jailhouse Panda
Father Crime
Po Fans Out
We already love Po, AND all his buddies (Tigress is my personal favorite).  The TV series episodes are just as fun as the movies.  What is nice is that since it is broken down into segments, you can play the DVD for just a short bit of time and pick it up again later!
Reader Giveaway:  One lucky Thrifty Jinxy reader will win their own copy of Kung Fu Panda: Legends Of Awesomeness – Good Croc, Bad Croc. To enter, just complete the entry form below by 11:59pm ET on 7/12/13. Good luck!
Disclosure:  We received a copy of the DVD for review.  Any opinions expressed are my own.