Today ONLY (Sunday 9/25), Savings.com has an exclusive, one-day mystery coupon code event! Place your online order at Kohls.com and you'll save up to 40% off your entire order! Here are the promotion details:
20,000 codes available, good for 20%, 30% or 40% off:
20% off – 5,000 codes
30% off – 13,000 codes
40% off – 2,000 codes
Unique codes are only available from 12:01 AM CT – 11:59 PM CT on Sunday, September 25th.
Unique codes are valid for one day only.
They must be used before 11:59 PM CT on Sunday, September 25th.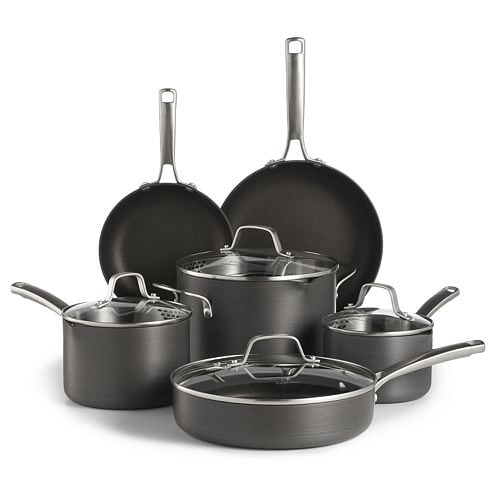 I have my eye on this Calphalon Classic 10-pc. Hard-Anodized Aluminum Nonstick Cookware Set! As fall sets in I have been cooking a lot more and am ready to replace a bunch of my cookware. I have used Calphalon in the past and always liked it. This set looks like a great deal, ESPECIALLY with the extra mystery discount!