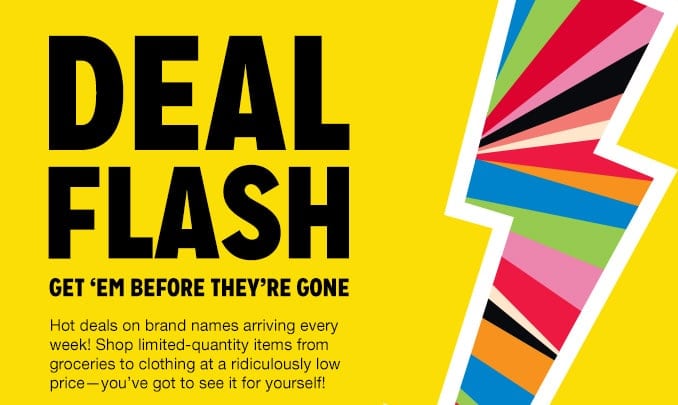 I have something to make all you bargain hunters happy. If you haven't been to your local Kmart store, plan a trip now because you just might find an awesome deal on something you didn't even know you needed! How is that, you ask? It's Kmart Deal Flash!
The way Kmart Deal Flash works is really simple. You'll find HOT deals on name brand items with brand new deals every week. That is the key – they are exclusive deals, on select items and available for a limited time only …. so you never know what awesome thing you might find on your next Kmart shopping trip.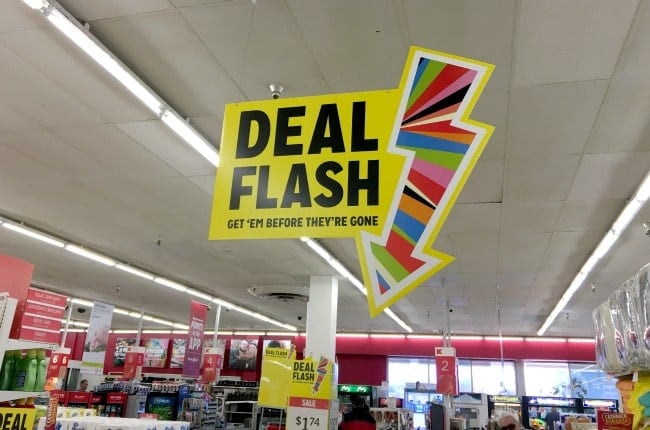 The way to find a Kmart Deal Flash is to look for a bright yellow sign with the Deal Flash arrow marking a shelf, aisle, or endcap in the store. Look up, down and around so you don't miss them! Some are huge signs hanging from the ceiling and others are a bit more tricky to find. Besides the big yellow sign to let you know where to look, there is also a white sign with the price of the deal and how much you would pay for the same item at another store.
I headed to my local Kmart this week and found some great deals, bought an AWESOME birthday present, and even got some of my holiday shopping done a couple of months early, all while spending only a small fraction of the regular price.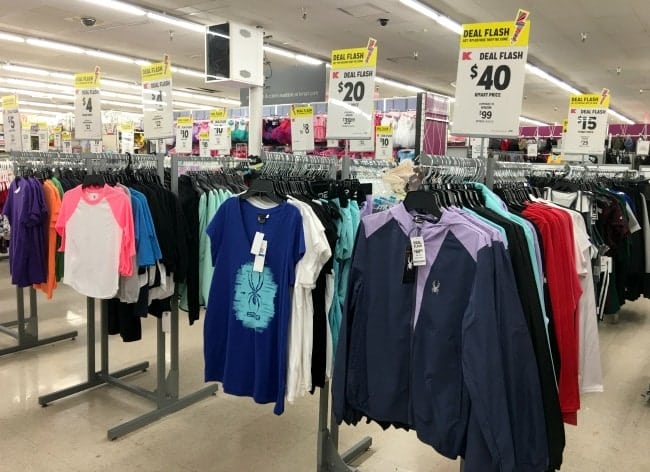 At my local Kmart there were Deal Flash items sprinkled through the store (I think of it as a treasure hunt), as well as two large areas with lots of Deal Flash items all in one place.
There were numerous clothing items on Deal Flash at my local Kmart, many on great brands like LEVI, Spanx and Spyder. There were deals for kids, for men and for women.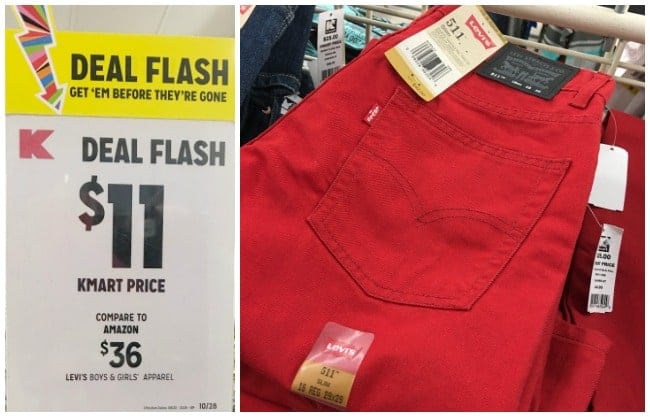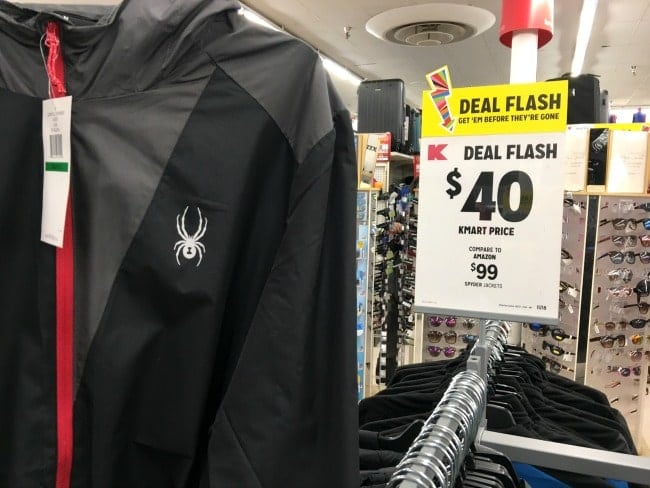 But the deals weren't only on clothing. I found some deals in the grocery area and household areas. The best deal I found there was for Special K Red Berries at only $1.74 per box. I love this cereal and my husband likes it if he picks out the berries part. (More berries for me!)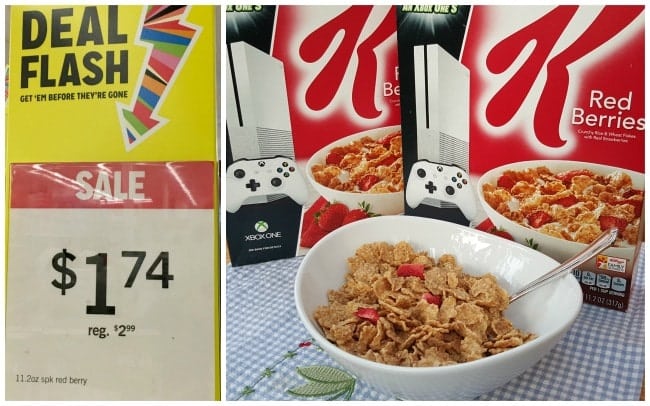 In the back corner of my local store I hit the Deal Flash jackpot!! There was a whole aisle filled with Deal Flash items like toys, household items and gifts. PLUS on the end of the row were lots of character backpacks for only $5 each!! We're talking The Avengers, Disney Cars, Star War and more!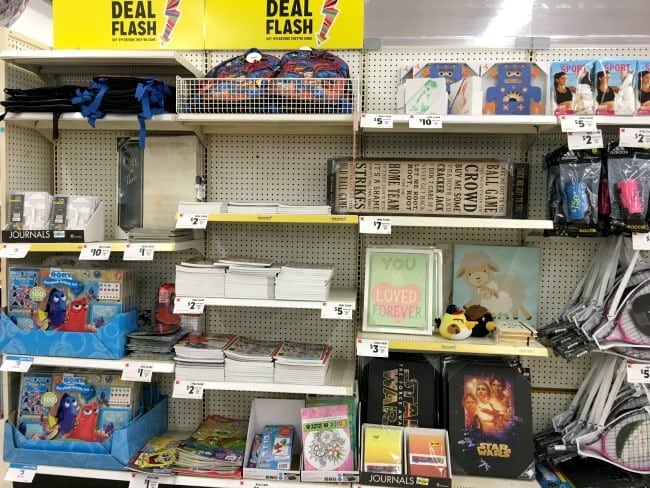 I took advantage of some of these deals, along with a shirt from the clothing department to put together a SUPER AWESOME Star Wars birthday present with the shirt, backpack, puzzle and game for a grand total of only $15!! Yes, this gift that is going to make a little boy verrrry happy came to a total of $15. I can't wait to see what I can find on Deal Flash next week!