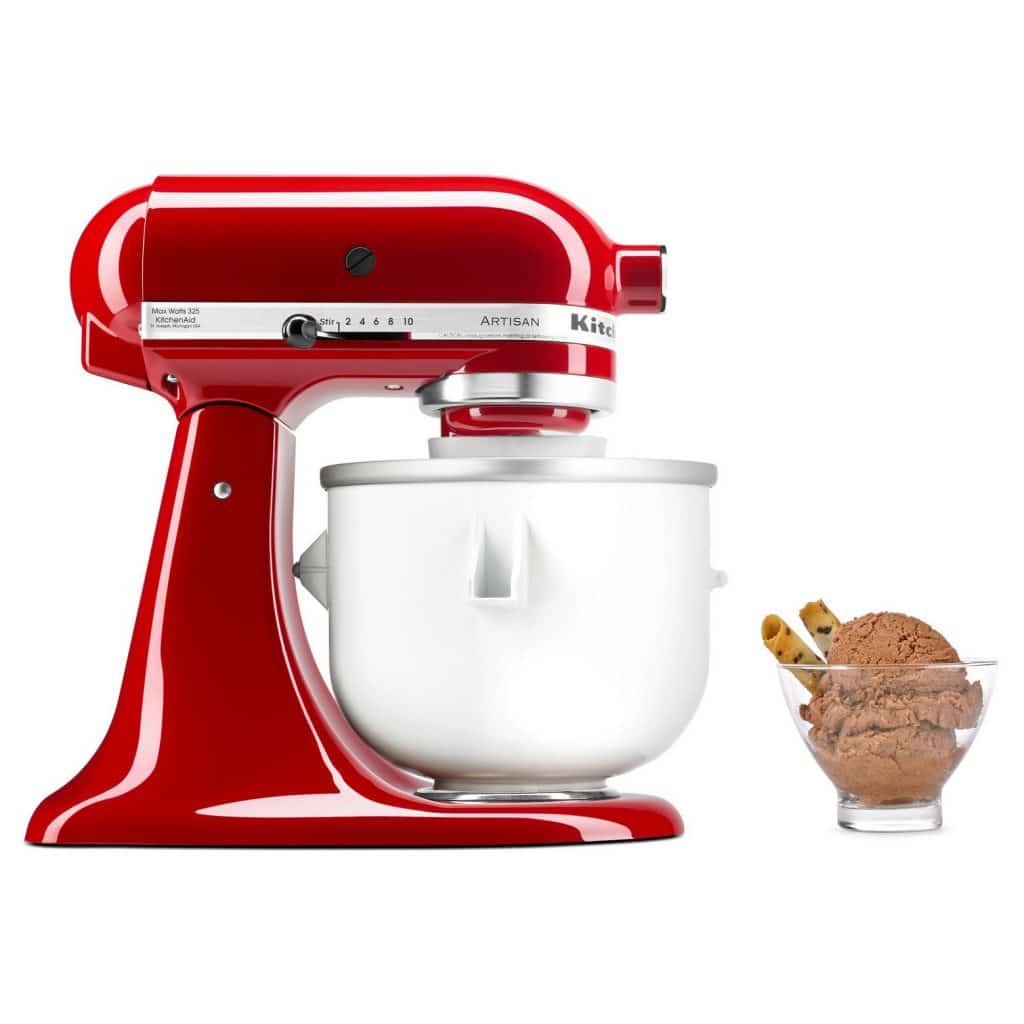 This is a gift that will keep giving! If you love kitchen gadgets you'll want to add this to your KitchenAid collections!
KitchenAid Ice Cream Maker Attachment for $47.99 (Regularly $99.99)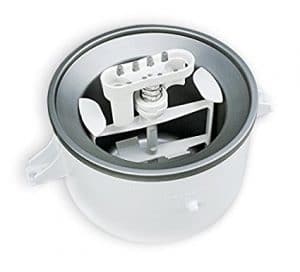 Makes up to 2.0 quarts of ice cream, gelato or sorbet in 20-30 minutes.

Dasher rotates inside the bowl to spread, scrape and mix thoroughly.

Easy to clean with warm soapy water.

Some tilt-head models will require the adapter ring to fit properly. First, attach the freeze bowl adapter ring to the bottom of the freeze bowl with a counterclockwise turn

For use with KitchenAid stand mixers; includes freeze bowl, dasher, bowl adapter, and drive assembly

Creates up to 2 quarts of ice cream, frozen yogurt, or sorbet in about 25 minutes

Powered by stand mixer; pour in batter and dasher and freeze bowl do the work
This handy KitchenAid accessory transforms your stand mixer into a handy ice cream maker – whipping up to two quarts of fresh, delicious ice cream, sorbet, gelato and a variety of frozen desserts. In just 20-30 minutes, you'll be ready to savor up a tasty treat, and when you're all finished, simply clean the attachment with warm, soapy water.
Shipping is free too!