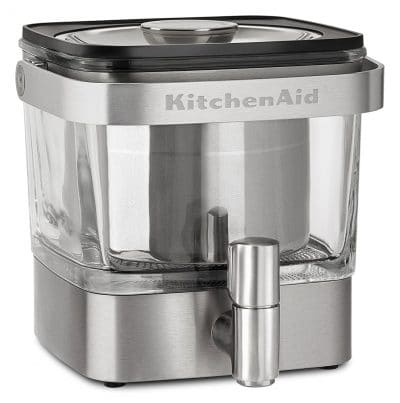 I know, I know…I post a lot of coffee deals. But I can't help it – I LOVE coffee! Right now you can get this KitchenAid Cold Brew Coffee Maker for a great price.
This is an easy way to keep cold brew coffee at the ready for whenever you're in the mood – just fill with coffee grounds and cold water, steep, and enjoy! Features include:
Small footprint ideal fit for any refrigerator or kitchen counter

Built in stainless steel tap to dispense your cold brew from your refrigerator and carrying handle for easy portability

Beautiful, streamlined design with glass and stainless steel components to preserve taste, for easy use and cleaning

Reusable stainless steel steeper allows you to brew the beverage of your choice and is labeled with fill level indicators to take the guesswork out of the brewing process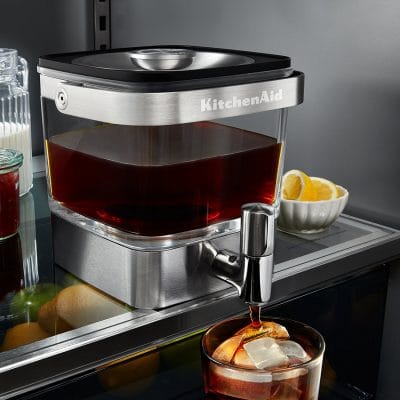 Get yours HERE!