This shop is part of a social shopper marketing insight campaign withPollinate Media Group™ and U by Kotex but all my opinions are my own. #pmedia #UbKKmart  https://my-disclosur.es/OBsstV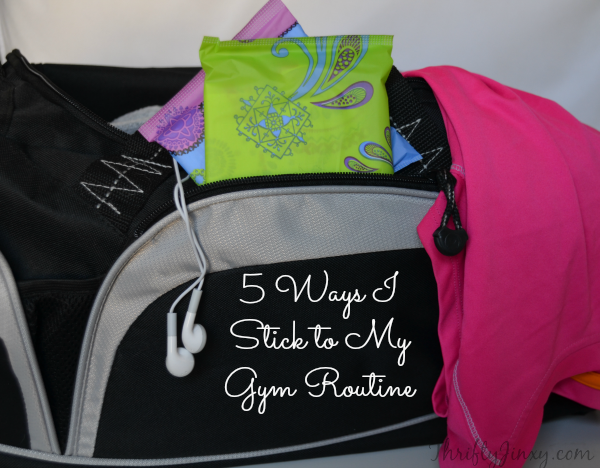 Last year we joined our local YMCA, which is a good thing because I find that I feel so much happier and healthier when I am able to work out regularly.  It's easy to fall off track and stop going to the gym or miss a lot of days in a row.  There are always distractions, things I could do instead or WANT to do instead, and things that make me think that just staying home might be an ok option.  To make the routine one that is easier to stick to, these are a few of the things that help me:
1.  Timing is Everything – I am NOT a morning person.  I have often heard that working out first thing in the morning is a good idea because it gets it out of the way right away.  I would love to do that, but I just can't commit to mornings.  Late afternoon is a good time for me and I go with that.
2.  Be Ready to Go at a Moment's Notice – I always keep my gym bag packed so that I don't have the delay of looking for all my gym gear before leaving the house.  An even better option would be to keep it already in the car, but I haven't worked up to that one yet!
3. Find an Accountability Partner – If I have someone who is waiting for me or counting on me to show up to exercise, there is no way I'll miss it.  For me, that's my husband.  We have found that rather than having him come home to pick me up for the gym, it's better for me to meet him there.  If he comes home and gets in the house, it's more likely that we might end up not leaving again!
4.  Make it a Treat – I try to always find things that make me look forward to exercise, besides just the health benefits!  For me, that means treating myself to mindless time browsing Facebook when I am walking on the treadmill or riding a stationary bike (anyplace using a phone is safe) or reading a great book.  For more active exercise, I choose fun group classes like Zumba and Hip-Hop Cardio.
5.  Don't Let "That Time of the Month" Be an Excuse – It's easy to decide not to go to the gym because you have your period.  But, missing all those days every month can really add up.  The trick is to use a product that still lets you feel confident in your workout apparel, like U by Kotex, and head to the gym.  Plus, doing a moderate workout might even help the discomfort of your period. (Google it!)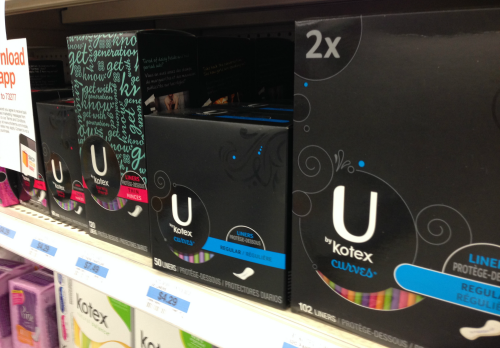 Since it was time for me to re-stock the gym bag this weekend, I made my way to Kmart where members of Kmart's "Shop Your Way" rewards program receive $3 in instant savings when purchasing two U by Kotex products.  You may have read my mentions of the Sears and Kmart Shop Your Way Rewards program in the past and all the ways to save.  This is another great one because the savings are instant!  If you're not yet a member, you can sign up for Shop Your Way Rewards here.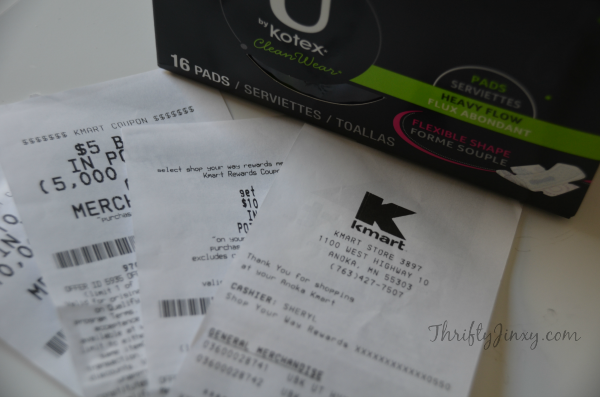 Do you have any tips for sticking to your workout routine?
Do you take "days off" during that time of the month?