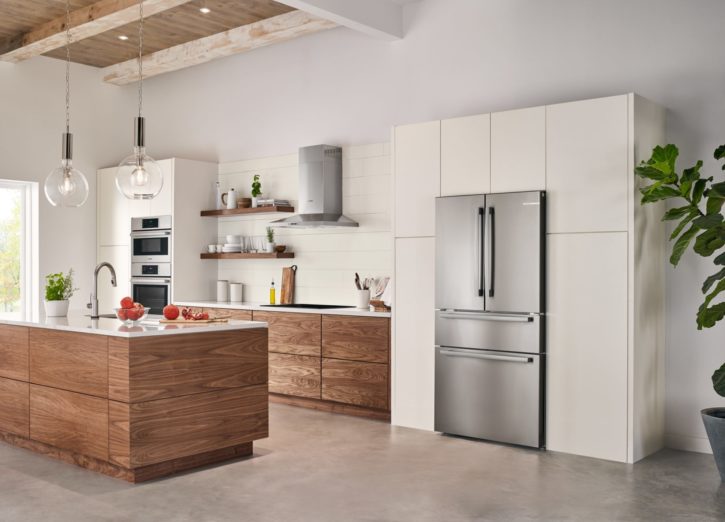 With a family of seven, it seems like I'm always bringing food into the house. I would love to do one of those amazing once-a-month shopping trips like I've seen other moms do, but we simply don't have the space for all of that food!
But at the same time, I really dislike having to run to the grocery store several times a week. I typically shoot for a weekly grocery shopping trip and fill in with a quick stop for milk, bread, and bananas as needed.
Since my family is on the larger side and since I'm frugal to the core, I'm big on eliminating food waste as much as possible. I keep a freezer, refrigerator, and pantry inventory and do my best to use things up before they spoil.
It definitely helps to have a quality refrigerator on your side! Bosch's new line of counter-depth refrigerators is now available at Best Buy, and these refrigerators include a number of fantastic features to keep your food fresher, longer. Plus, they just look so nice!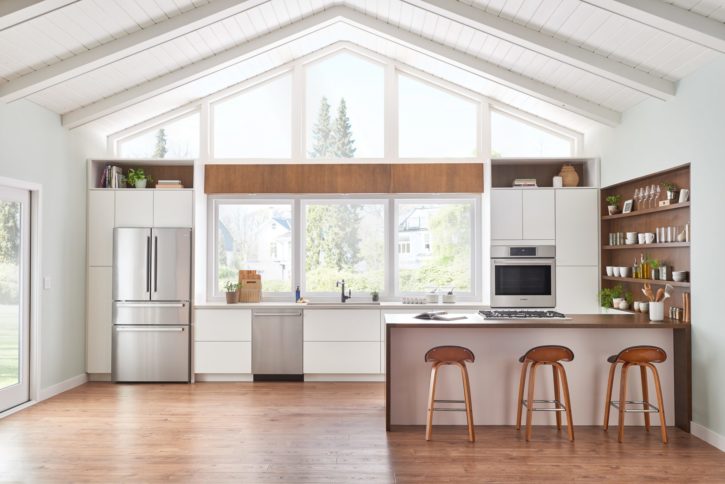 Bosch's new FarmFresh System™ uses four innovative freshness technologies to keep your food fresher, longer:
VitaFreshPro™ offers preset settings that automatically balance BOTH temperature and humidity.
FreshProtect™ absorbs naturally occurring ethylene to slow ripening, so produce stays fresher, longer.
MultiAirFlow™ evenly circulates cool, fresh air to maintain consistent temperatures throughout the entire fridge cavity, from the door bins to back corners.
AirFresh® Filter absorbs even the toughest food odors, keeping your refrigerator and freezer air fresh.
Besides keeping your food fresher, these refrigerators allow you to organize your fridge in new ways so nothing gets lots in the depths of your refrigerator! FlexBar™ creates space in your refrigerator – it's the perfect home for wine bottles, condiment jars, eggs, and more.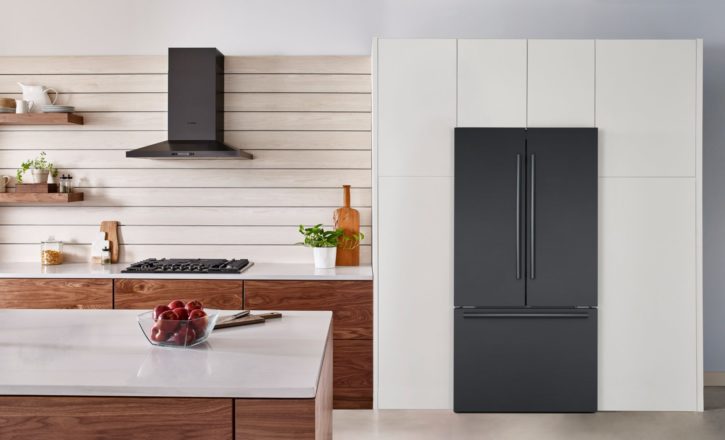 True counter-depth refrigeration, this freestanding refrigerator sits flush with the countertop. It features hidden hinges and discreet tucked away feet, all to give you a true built-in look and feel. The sleek, internal stainless steel back wall is made from the highest quality materials, Eye-catching and durable, it's a timeless design that's built to last.
And of course, a new refrigerator wouldn't be complete without some smart features! The HomeConnect™ app allows you to remotely monitor and control your Bosch refrigerator from your smartphone or tablet. Control the temperature, adjust listing, run diagnostics – wherever you are**, for ultimate convenience. Connected refrigerators from Bosch are designed to give you peace of mind, customization, and simplification.
*As compared to a Bosch refrigerator without FarmFresh System™. Results may vary among different foods.
**Connectivity and speed varies based on network and Wi-Fi levels.
Check out the new line of Bosch refrigerators at Best Buy today!