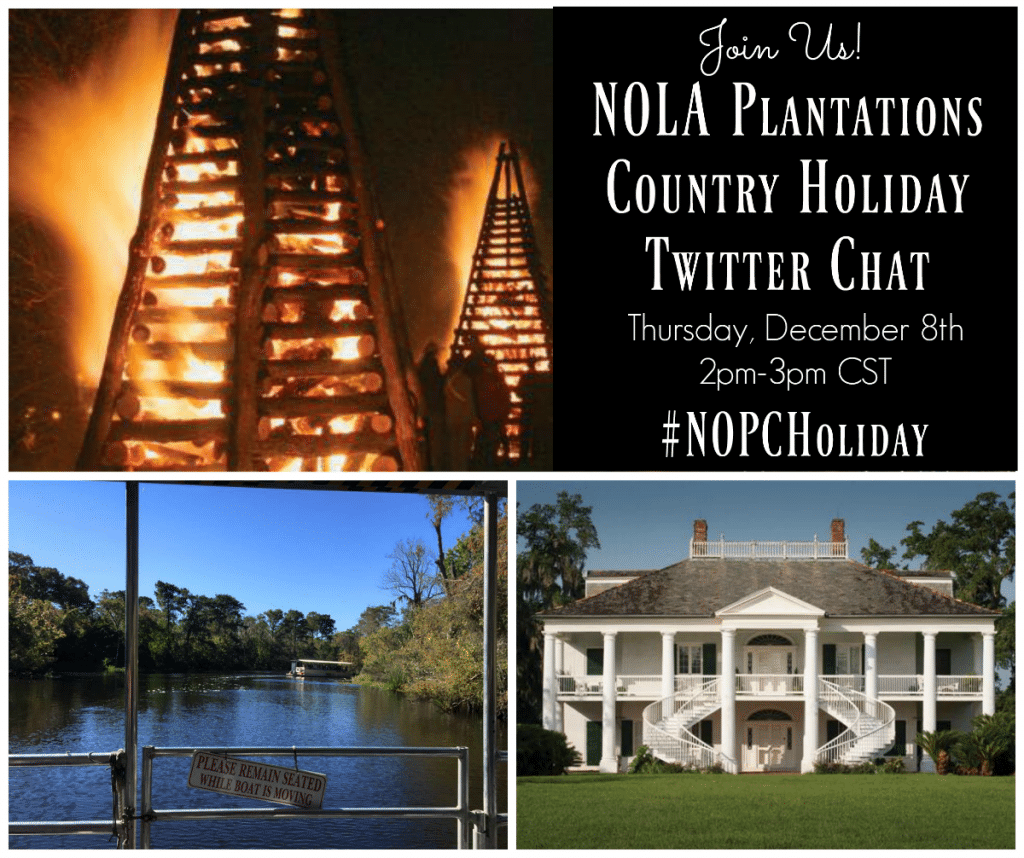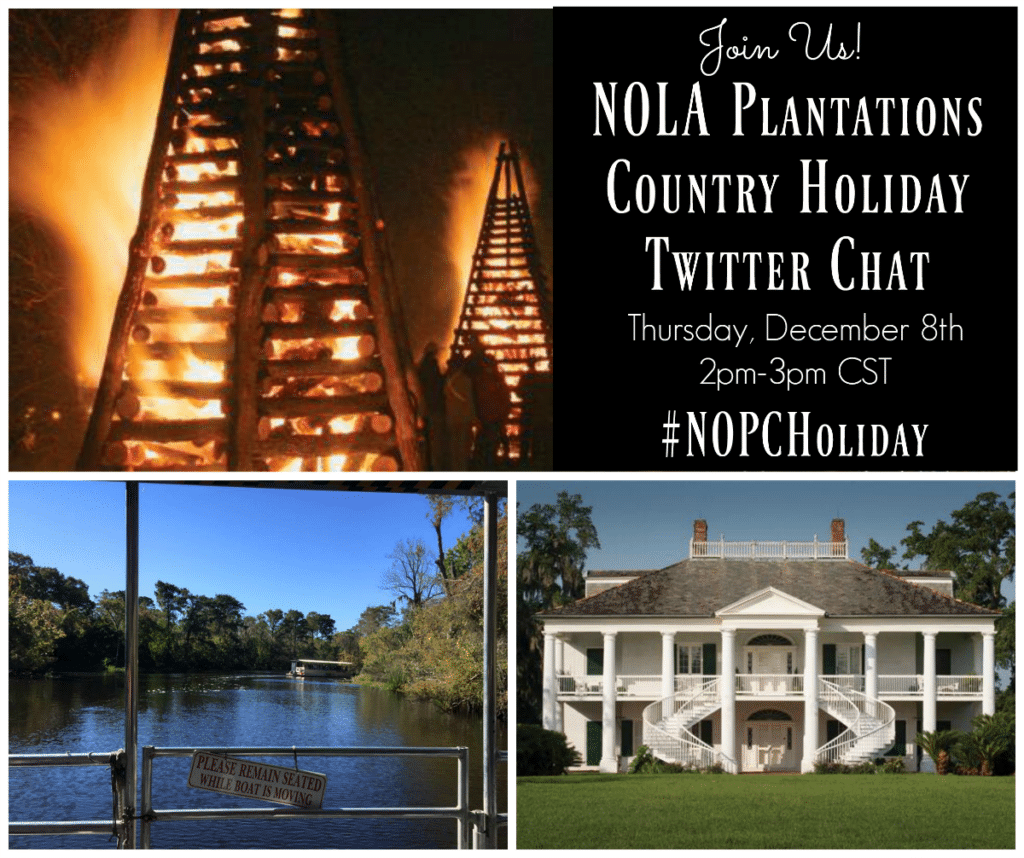 When thinking of Louisiana travel, the French Quarter of New Orleans is the first thing many people think of. But, you don't want your Louisiana visit to end within the city limits of New Orleans. Just a short drive outside the city you can walk through century old,  Southern plantations while absorbing the fascinating history and eating some of the best food you'll find in the state! New Orleans Plantation Country offers all that and more. Now that it's December you can add in the festivities of the holidays for an experience that's not to be missed!
There are ten plantations open for tours with some even offering overnight accommodations. In addition to plantations you can take an eco-tour or air boat tour, attend festivals, spot wildlife and much more.
Join me (@ThriftyJinxy) on Thursday, December 8th from 2pm-3pm CST on twitter along with @Tatanisha, @EatMoveMake, @DebThompson, and of course, @NOLAPlantations chat on location about holiday bonfires, hayrides, celebrating the holidays in NOLA Plantation Country.
NOLA PLANTATION COUNTRY TWITTER CHAT DETAILS
WHEN: Thursday, December 8th, 2016
TIME: 2pm-3pm CST
HASHTAG: #NOPCHoliday
TWITTER CHAT SPONSOR & COHOSTS
SPONSOR: @NOLAPlantations (Follow to be eligible to win prizes)
CO-HOSTS: @debthompson, @tatanishapw, @Liz, @Chrysa
TWITTER CHAT PRIZES: Yes, there will be prizes!!!
Four prizes will be awarded and include:
2 winners will receive a prize pack that consist of a Yeti Travel Coffee Mug and NOLA Plantations Guidebook
1 winner will receive an airboat ride or swamp tour (winner's choice from: Airboat Tours by Arthur Matherne or Cajun Pride Swamp Tours)
1 winner will receive tickets for 2 to visit two different plantations (winner chooses which 2 plantations from this list: Destrehan, Evergreen, Houmas House, Laura, Oak Alley, Ormond, Poche, St Joseph, San Francisco, Whitney)
Be sure to use the #NOPCHoliday hashtag and engage with us during the chat to be eligible to win.