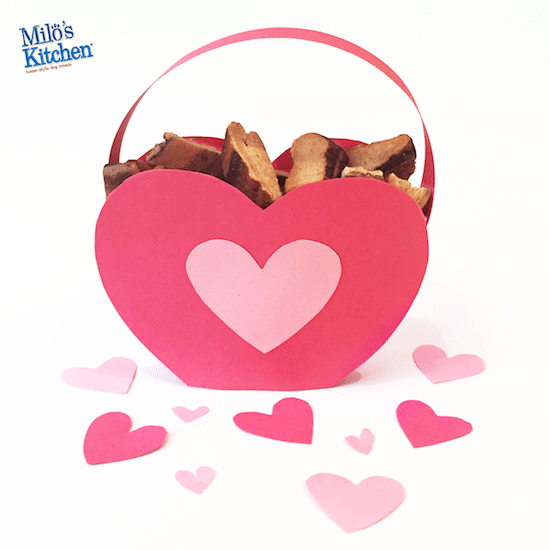 With Valentine's Day fast approaching, it's time to remember all of the sweeties in our life, including the furry ones! That's why Toby and I have partnered with Big Heart Pet Brands (makers of Milk-Bone, Pup-Peroni, Canine Carry Outs and Milo's Kitchen) to invite you to the first-ever #DoggyDateNight Twitter Party! Join us to celebrate with other dog lovers, show off your best puppy pics, and get treated to lots of cool surprises during the #DoggyDateNight Twitter Party on Wednesday, Feb. 3, from 8-10 pm ET / 5-7 pm PT. You can join in the fun by RSVPing here and then on party night spend a little quality time cuddling up with your furry friend and tag your party tweets with #DoggyDateNight or #TreatsForAll!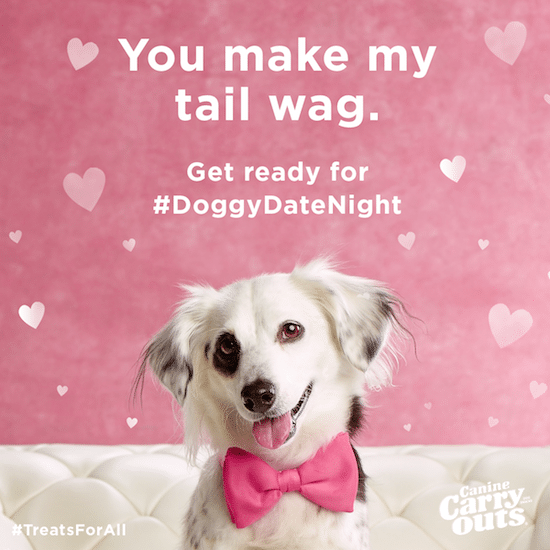 Not familiar with Twitter parties? They're really fun and oftentimes, huge, live chats on Twitter that use specific hashtags to connect participants to the conversation stream. Come give it a try!
In preparation for the #DoggyDateNight twitter paw-ty, there are some great doggy outing ideas at TheNosePrint.com, a site with tons of paw-some tips, tricks and advice for dog parents. (An excellent go-to resource for pet lovers!)
With Valentine's Day coming up, this #DoggyDateNight couldn't have come at a better time. I'm excited to do something special for Toby again this year. Last year I made him this fun Valentine's Day Dog Treat Basket and he LOVED it!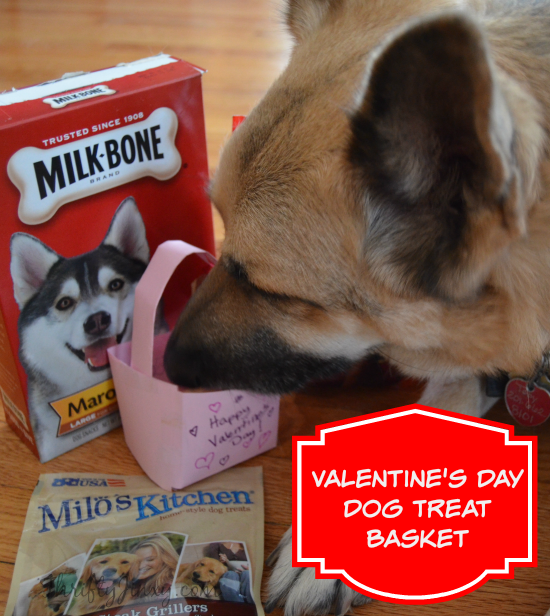 Which is your favorite Doggy Valentine DIY Project?  Tell me in the comments below.  Plus, share a photo of your homemade doggy valentine at the Twitter Party and you could win an awesome prize!
I can't wait to see you all at #DoggyDateNight on Wednesday, Feb. 3, from 8-10 pm ET (5-7 pm PT).
Please RSVP here to join the fun:  http://tweetvite.com/event/doggydatenight