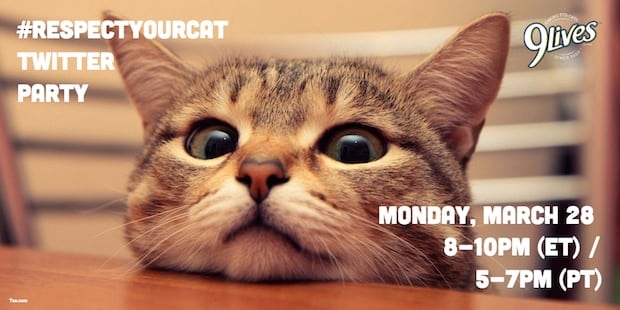 OK fellow cat lovers: I have the Twitter party for you!! I'm paw-tnering with my pal, Morris the Cat for the most important day of the year: Respect Your Cat Day on March 28! You know my 3 cats are all about celebrating a day that is all about them (although they think EVERYTHING is about them) and they will be right here with my to Twitter Party!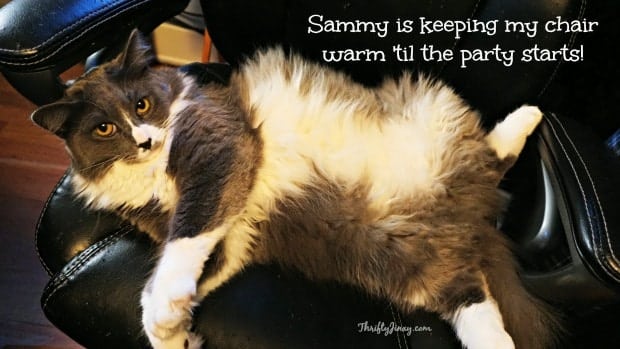 Morris is throwing the first #RespectYourCat Twitter Party to celebrate this most impurrtant holiday. Come and join in on the fun and furry festivities — we'll be sharing informative tips on how to treat your cat like royalty, all the cute Internet cat photos you can handle and fun surprises galore!
If you love cats like we do, you wont want to miss this unfurgettable evening.
Not familiar with with Twitter Parties?? They're really fun and oftentimes, huge, live chats on Twitter that use specific hashtags to connect participants to the conversation stream. For this party, our hashtag will be #RespectYourCat.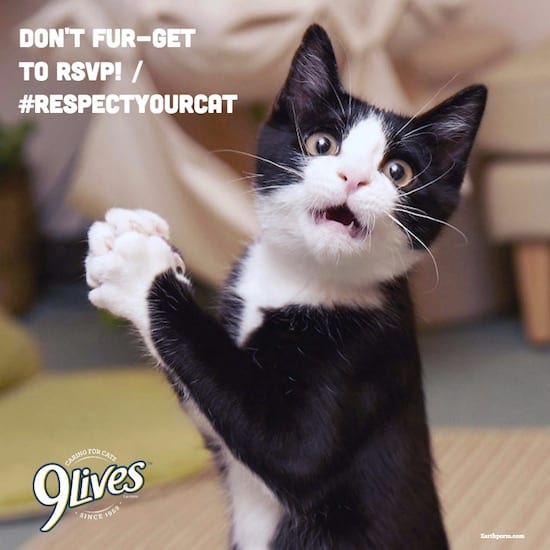 Readers, how do you show love and respect to your cats? Tell me in the comments below.
I can't wait to see you all at #RespectYourCat Night on Monday, March 28, from 8-10 pm ET (5-7 pm PT).
Please RSVP here to join the fun:  http://tweetvite.com/event/respectyourcatnight