Jabra Rox Wireless Review
Over the past year we have tried several Jabra products including the Solemate, the Solemate Mini and the Jabra EXTREME2 Bluetooth Headset. We have been very happy with them all and especially impressed with the quality of sound.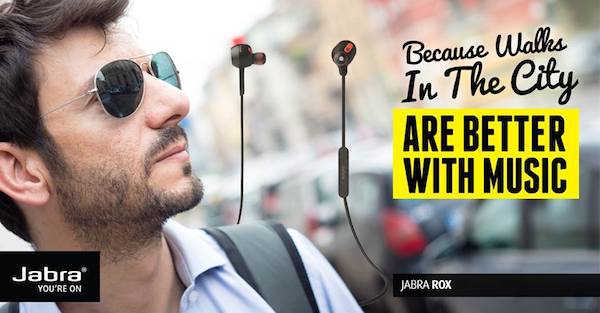 To further our experience with Jabra, we received the JABRA ROX™ WIRELESS Headset.  Until I saw these, I never knew there was such a thing as wireless ear buds.  It's a way to combine the ease of wireless with sound quality and comfort of ear buds.  There are a few different features that make the Jabra Rox Wireless special.
Obviously, the most apparent feature is that they are wireless.  Since they have in-line controls you can control your playlists and your phone calls right from the Rox Wireless itself and never have to take your phone out of your purse or your pocket.  But, even though they have that wireless convenience, they still have high quality sound with high-definition Dolby®.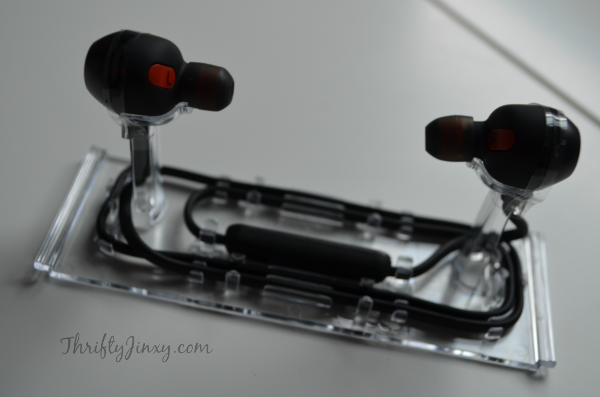 The Rox Wireless is tough too with protection against dust and water with solid steel. They also have exclusive power-saving magnets, so when you're not using them you can just clip them together around your neck and the magnets will activate the power-saving mode.
Rox Wireless is also small and lightweight.  To add comfort they come with ColorCore EarGels™ to enable full sound and perfect fit. For those who are ultra-active, they have optional EarWings™ to lock them in place.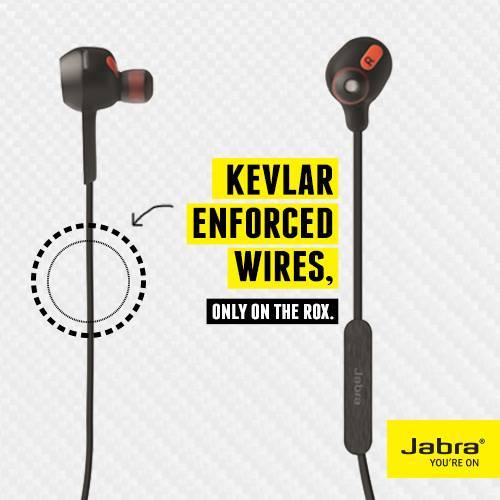 Last, but not least, is the exclusive Jabra Sound App which lets you play your music and stream YouTube content in high-definition Dolby sound. You can create playlists, share music and adjust the graphic equalizer for a personalized listening experience.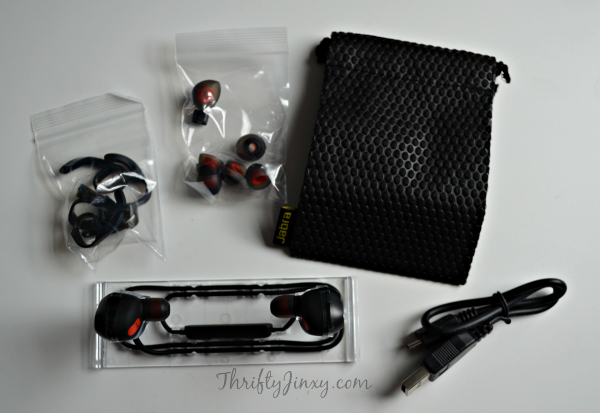 My husband Mario has been trying out the Jabra Rox Wireless for the last few days.  Like the other Jabra products we have tried, he agrees that the sound quality is amazing!  Music is clear, crisp and full of dimension.  The Jabra Sound App really is what kicks up the sound quality another notch.  And it's also convenient that the Jabra Rox Wireless can be used for phone calls as well.  So it's so easy to go between listening to music or podcasts and quickly switching back and forth between calls.
Another awesome feature is the magnets that both clasp the earbuds around your neck when the aren't in use (so you don't lose them) and also cuts off  the power so you don't waste a charge.  It really helps with charge life!
There are a couple of drawbacks. The included instructions aren't very detailed and instead refer you to online videos.  That means that at first, since he didn't really know all the features and abilities of the Rox he didn't like it much.  The more he uses it and figures things out on his own or by using the videos, the more he likes it.
Also, he has yet to find the proper ear pieces to make the Rox fit comfortably.  Hopefully that will remedy itself and hopefully the correct fitting earpiece will also keep them in his ears better.  Since they don't seem to stay in well, we wouldn't recommend using them while working out.  BUT, if you're doing something more gentle, like walking the dog, they are handy because you don't have that long cord that's on regular non-wireless earbuds that can get tangled up in the dog's leash!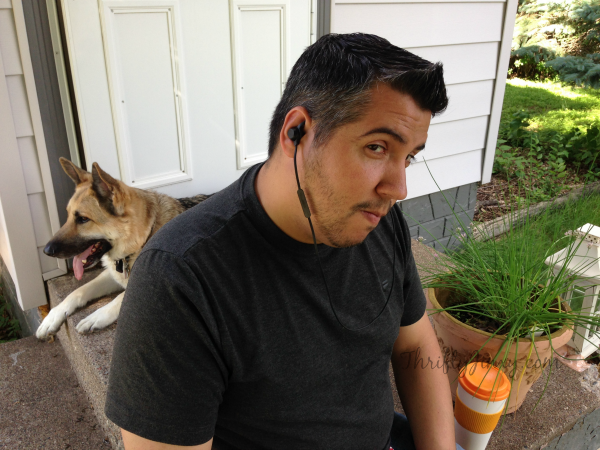 The Jabra Rox Wireless is actually designed to be worn with the cord around the back of the neck, but for now he has been wearing the cord in front because of the "falling out" issue – he doesn't want to lose them if they fall behind him!  BUT, even as I speak he is playing around with the ear pieces again and it looks like we may be on the road to solving that issue.  I'll keep you updated!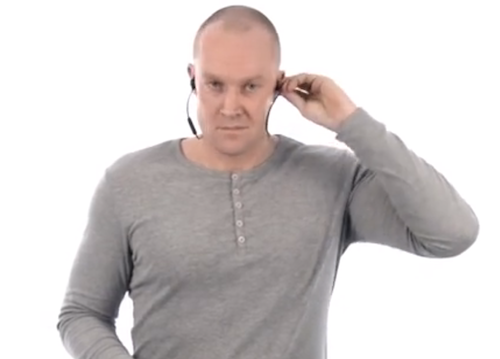 Get It:  The Jabra Rox Wireless headset is currently available through the Apple Store.
Reader Giveaway:  We are teaming up with several other bloggers for a giveaway! One lucky reader will win their own Jabra Rox Wireless. To enter, just complete the entry form below by 11:59pm ET on 6/29/14. Good luck!