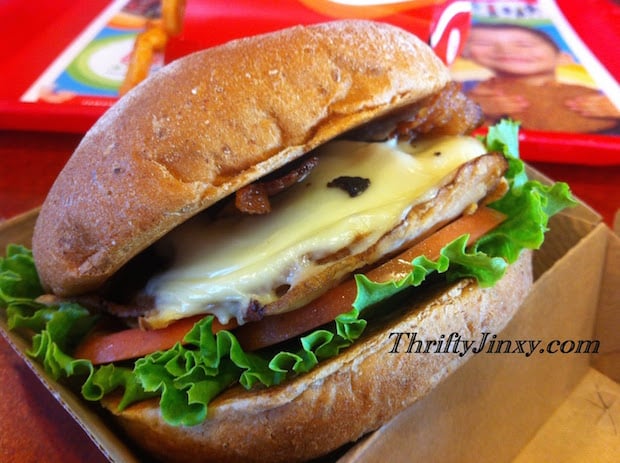 Fall is here. I love when the weather starts to turn a bit cooler and hope that it just stays a bit cool rather than rushing into winter because I love this time of year! What do YOU love about Fall? There are so many things to love about it, whether it's fun activities or delicious Fall foods.
Often the fun and food go together. This time of year the Apple orchards and pumpkin patches open. I remember years ago a visit to one of these farms meant basically picking out your produce and making getting some baked goods too, but now it can be a whole day-long activity.
It's still fun to look at all the fall farm products like pumpkins, apples, funky shaped gourds and colorful corn, but there is a lot more too. Whether it's hay rides, a corn maze or petting zoo there is always something to do that is special for the season.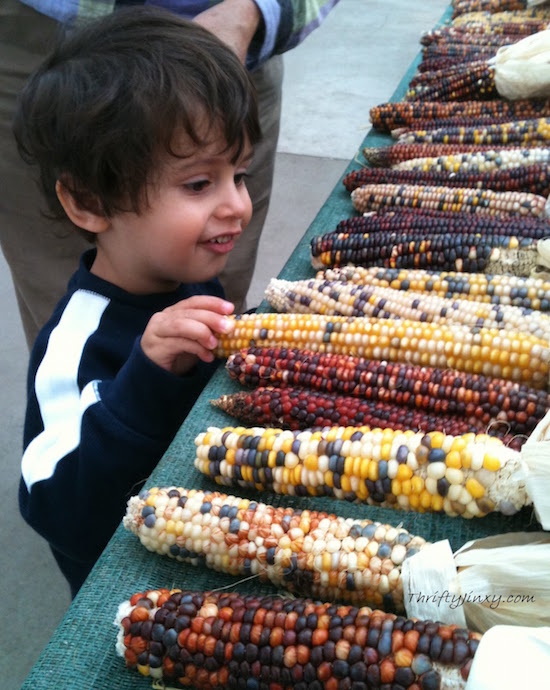 And once you get all your purchases home, there are so many yummy fall favorites you can make using your finds and all the meals you can compliment. I could write a whole page just on Fall foods….pumpkin pie, hearty soups, turkey, apple turnovers and so much more. I'm getting hungry!!!
Arby's Grand Turkey Club Review:
Speaking of food, Arby's is celebrating fall by bringing new Turkey Roasters to their menu. Today we got to try the new Grand Turkey Club. It's served hot on a toasted Harvest Wheat bun with sliced roast turkey, melted Swiss cheese, pepper bacon, leaf lettuce, tomato and mayo.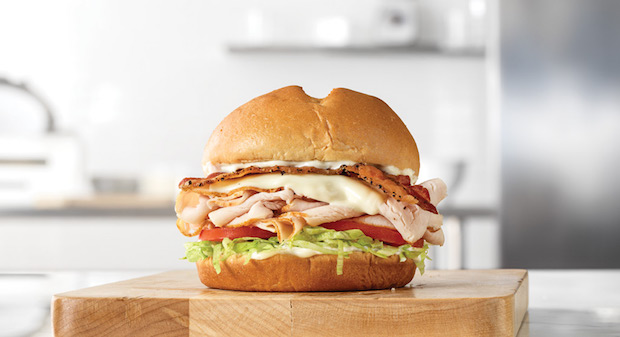 Since I have been trying to watch calories a bit heading into the winter, I ordered my sandwich with the mayo on the side. I was worried it would be a bit dry since most turkey sandwiches are without some type of condiment. Well, I didn't have to worry.
The turkey was so moist and juicy that I had a little pool in my sandwich box that dripped out the side. So good! The whole combination of flavors, topped off by the delicious pepper bacon, really ups the craveability factor!
Arby's Grand Turkey Club Ingredients:
If you're wondering what comes on an Arby's Grand Turkey Club, the ingredients include roast turkey, pepper bacon, swiss cheese, tomato, shredded lettuce and mayonnaise on a star cut bun.
How Many Calories are in an Arby's Grand Turkey Club?
I'm also happy with Grand Turkey Club as a healthy meal choice once I nixed the mayo. I used the Build-a-Meal Calculator at Arbys.com and calculated that without the mayo the sandwich has 370 calories and 11 grams of fat. That's even with the bacon included! I love a sandwich that satisfies me without making me feel guilty. SCORE!
If you're looking to include the mayo, then you're looking at 480 calories for this sandwich. If you order your Arby's Grand Turkey Club without the bun (but keep the mayo) you'll be at 300 calories and 5g total carbohydrates.
Arby's Grand Turkey Club Coupon:
While we don't see a current coupon for this specific sandwich, if you sign up for the Arby's email list you'll receive a coupon for a free Signature Sandwich with any soft drink purchase. Then, once you're on the email list, you'll continue to get special offers and coupons. One of those just might be for the Grand Turkey Club!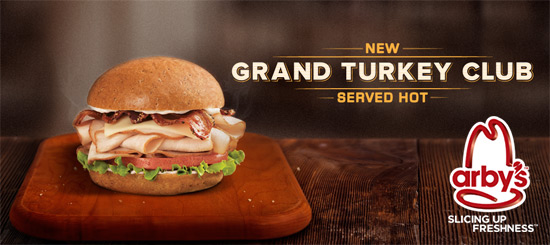 To stay up-to-date on all the latest from Arby's, you can follow @arbys on Twitter or "like" them on Facebook below.
Now it's YOUR turn! What are some of YOUR favorite Fall things?