This is a sponsored post written by me on behalf of Muse Cat Food for IZEA. All opinions are 100% mine.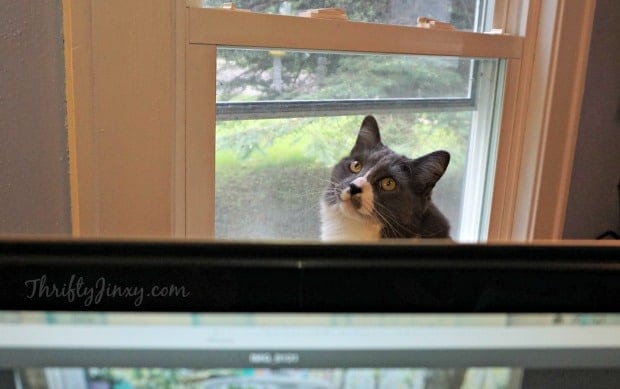 The definition of a Muse is "the source of an artist's inspiration". While we may not all be artists, we all need inspiration to get our work done, attack the day and just to enjoy life. Since I work from home, my office mates are my cats and dog. Now, if I DID work in an office and they were my actual co-workers I would be pretty mad that I was doing all the work and they were laying around all day. But, since that isn't the case I am more than happy to have their company to keep me going. Their role in the office is simply to be my muse.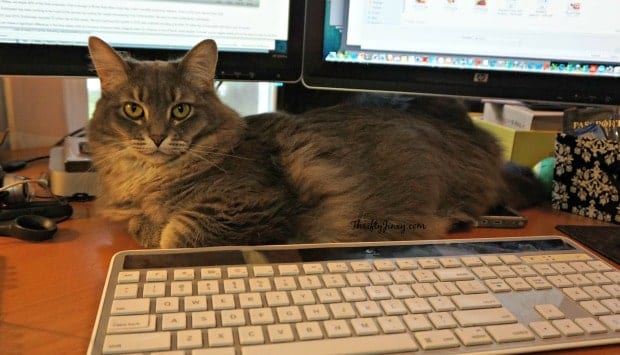 Besides keeping me company, they always make me laugh! Sure it can be a bit hard to get my work done when Cleo is chasing the cursor across my computer screen or if Sammy decides my keyboard is a nice comfy place to take a nap, but the laughter that gives me perks me up and energizes me to keep on through my day. And since I need a goal for working, being able to provide for my family, which includes buying food for and caring for the cats, is a great incentive!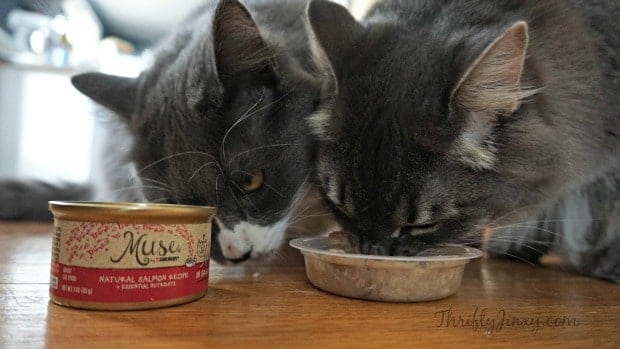 Muse® Natural Recipes cat food is made with natural ingredients plus essential nutrients for meals that provide not only exactly what your cat needs, but also everything she wants. It's made with real fish or poultry and no artificial flavors, colors or preservatives, providing 100% complete and balanced natural nutrition for adult cats. There are also a LOT of varieties to choose with 30 different delicious recipes, including 24 grain-free varieties. You can choose from dry food or wet food, available in chowder, in broth, with toppers, in gravy and paté. Muse has no artificial flavors, colors, preservatives, corn or soy.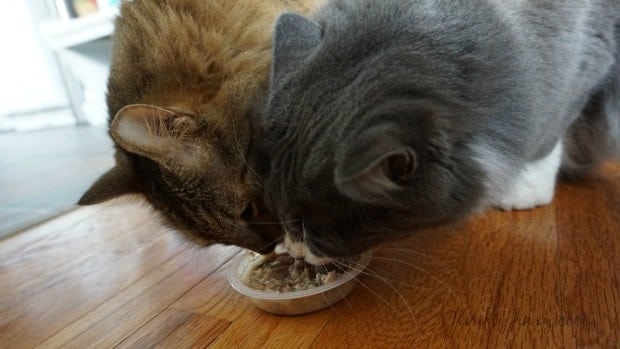 We picked up our Muse at Petco and, as you can see, all of our cats were ALL OVER the Muse Cat Food. I opened two flavors at once and they were busy scurrying back and forth between each dish. I think that the taste of all the flavors are a hit with my furbabies! In a matter of minutes, all of the Purina Muse was GONE. They licked up every last bit of the food.
Clean Plate Guarantee: I'm sure your cats will love Muse as much as mine do, but just in case they don't, there is a Clean Plate Guarantee. If your cat says no, they'll return your dough! Visit MuseCatFood.com/clean-plate-guarantee to learn more about the Clean Plate™ Guarantee.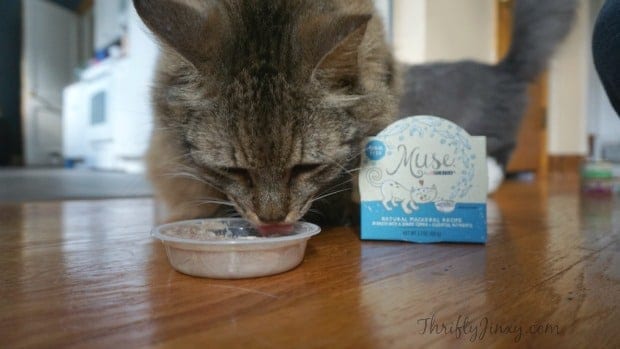 Who is YOUR Muse?