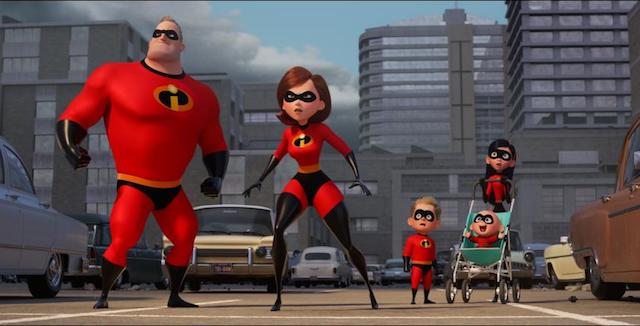 I'm ready to kick off the summer in an incredible way by heading to Los Angeles next week for the Incredibles 2 Event! The Incredibles is one of my very favorite Pixar movies and I'm so excited that there will be an Incredibles 2! I want to know what happens next for Mr. Incredible and Elastigirl, Violet, Dash and the amazing Jack Jack! Disney•Pixar's INCREDIBLES 2 will be in theaters everywhere June 15th, but I'll be giving you a sneak peek into the movie as I interview the cast and get more scoop on the film that I'll share with you here and on social media – so be sure to follow me on Twitter, Instagram and Facebook.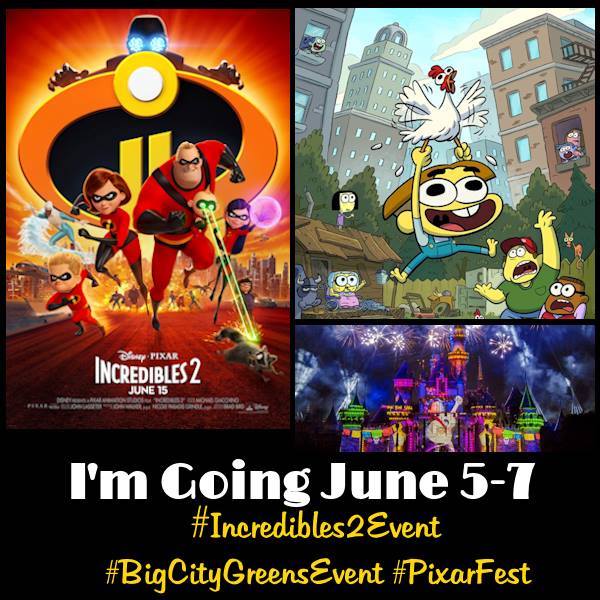 Our list of interviews is pretty incredible itself and I may or may not have screamed "SAMUEL L JACKSON!!!!" when I read his name on the list. First of all I'm so glad Frozone is back for Incredibles 2, but getting the chance to interview the man himself is exciting! Our complete list of interviews includes:
Craig T. Nelson (voice of "Bob Parr / Mr. Incredible") & Holly Hunter ("Helen Parr / Elastigirl")
Samuel L. Jackson (voice of "Lucius Best / Frozone")
Sophia Bush (voice of "Voyd")
Sarah Vowell (voice of "Violet Parr") & Huck Milner (voice of "Dash Parr"")
Bob Odenkirk (voice of "Winston Deavor") & Catherine Keener ("Evelyn Deavor")
We'll also be interviewing "Bao" Director Domee Shi & Producer Becky Neiman about BAO, the short film that will be released with Incredibles 2. Pixar Shorts are always amazing. Can't wait to see this one!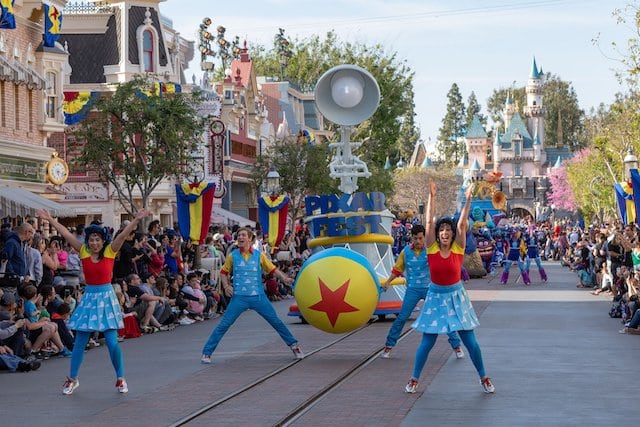 A visit to LA is always better with a trip to Disneyland! This visit coincides perfectly with Pixar Fest, the biggest Pixar celebration ever to come to Disney Parks! I'm going to be on the lookout for all my favorite Pixar characters as we watch the Pixar Play Parade and check out "Together Forever – A Pixar Nighttime Spectacular".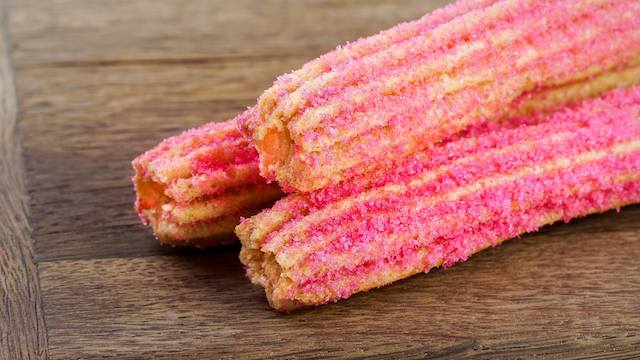 I'm also ready to try some of the special Pixar-themed treats! I really want a cocoa churro but this strawberry churro sure does look pretty. Pixar Fest runs from April 13 through September 3, 2018, at the Disneyland Resort.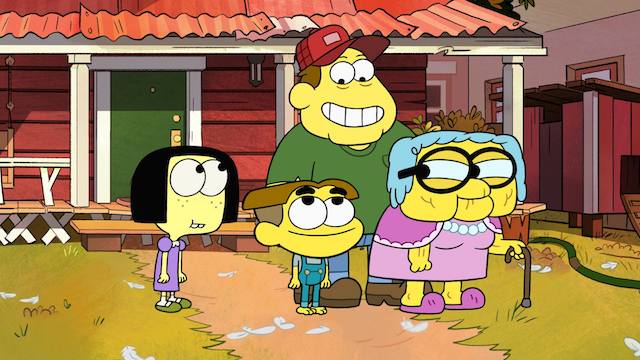 We will also have time to squeeze in a special screening of Disney Channel's new animated comedy series "Big City Greens," which follows the offbeat adventures of 10-year-old Cricket Green, a mischievous and optimistic country boy who moves to the big city with his wildly out of place family – older sister Tilly, dad Bill and Gramma Alice. Cricket's curiosity and enthusiasm leads his family on epic journeys and into the hearts of his new neighbors.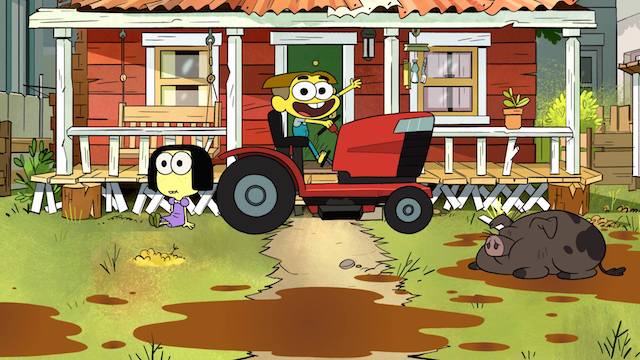 After the screening, we'll have a Q&A with the series creators, brothers Chris and Shane Houghton ("Harvey Beaks"), who also serve as executive producers alongside Emmy Award-winning Rob Renzetti ("Gravity Falls"). "Big City Greens" premieres MONDAY, JUNE 18 (9:30 a.m. EDT/PDT), on Disney Channel, DisneyNOW and Disney Channel VOD.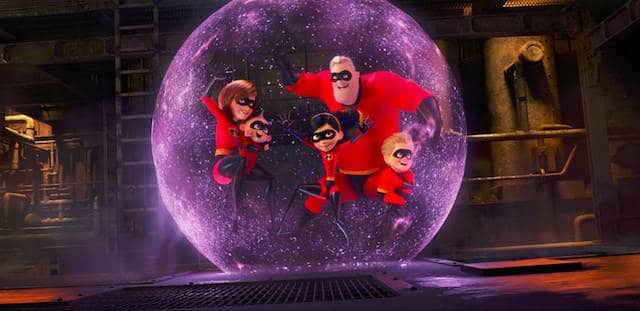 Whew! We'll be packing a lot into just a couple of days! You can follow along as it happens by following me on Twitter, Instagram and Facebook and by following the hashtags #Incredibles2Event, #PixarFest and #BigCityGreensEvent.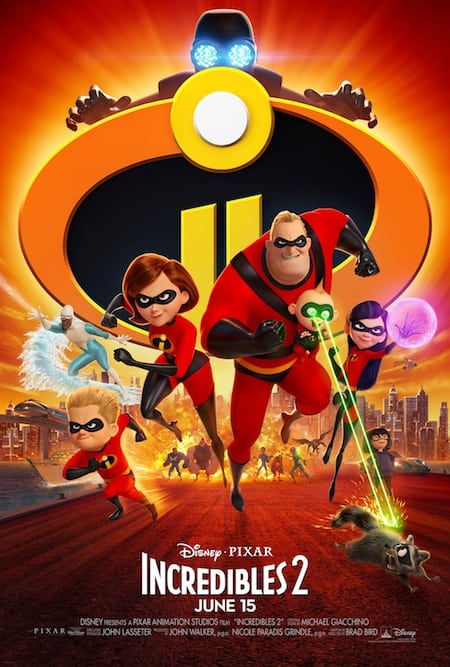 INCREDIBLES 2 opens in theatres everywhere on June 15th!
Like INCREDIBLES 2 on Facebook
Follow INCREDIBLES 2 on Twitter
Follow INCREDIBLES 2 on Instagram
Visit the official INCREDIBLES 2 Website
INCREDIBLES 2 opens in theatres everywhere on June 15th!
Sign up for a Fandango Incredibles 2 FanAlert and be the first to know when tickets and other exclusives are available in your area!