Next week at this time I'll be on my way to San Francisco to find out the latest and greatest from Disney, Pixar and Disney Junior to share with you. I have already told you about how excited I am for The Good Dinosaur to hit the big screen this Thanksgiving, but I'm even more excited that I'll have a chance to get an advanced sneak peek at footage from the film – a full two months before it's even in theaters!
That's just the tip of the iceberg of what we'll be doing. Let's see if I can whip up a description and keep it brief! (It's hard to be brief when you're excited!)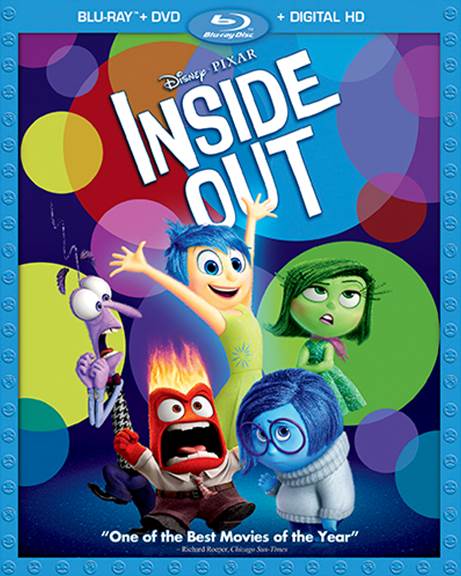 First off we'll be attending a special press day for the in-home release of INSIDE OUT (available on Blu-ray and Digital HD on 11/3) where you will interview filmmakers and voice talent from both INSIDE OUT as well as the all-new short film entitled "Riley's First Date?" We'll have a chance to interview cast from the movie including Kyle MacLachlan (Riley's Dad), Kaitlyn Dias (Riley), Phyllis Smith (Sadness) and Richard Kind (Bing Bong). as well as Director Pete Docter and Producer Jonas Rivera.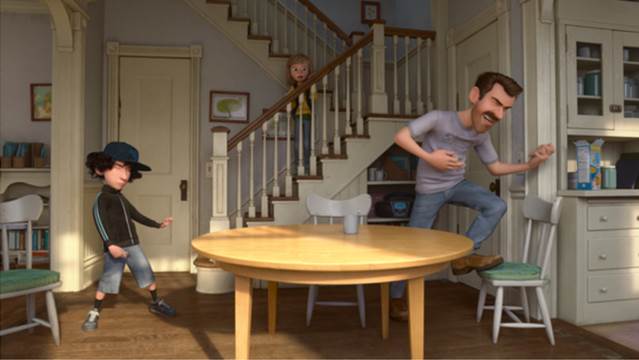 We'll also get to screen the all-new short film "Riley's First Date" and interview it's Director Josh Cooley and Producer Mark Nielsen. I can't wait to see this new short. I'm sure it will be awesome!
Next up is The Good Dinosaur (opening in theatres on 11/25)!  First we'll have a chance to screen the short film SANJAY'S SUPER TEAM that will play in theaters before The Good Dinosaur and we'll have a Q&A with Director Sanjay Patel & Producer Nicole Grindle. Then we'll also screen footage from THE GOOD DINOSAUR and then join Director Peter Sohn & Producer Denise Ream around the campfire for marshmallow roasting and a slideshow to hear stories from their research trips – that sounds so fun!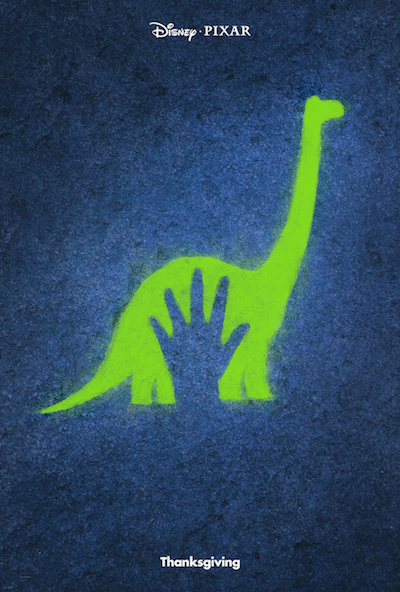 We will then have a day at Pixar Animation Studios to learn lots more about THE GOOD DINOSAUR! I'm so excited to visit Pixar and tour the campus! As part of our day we'll even tour through Pixar's archive warehouse in celebration of the 20th anniversary of Toy Story! We'll be getting lots of behind-the-scenes glimpses of what is involved in creating the film and talking with the filmmakers – everyone from the screenwriter to production designer to animators.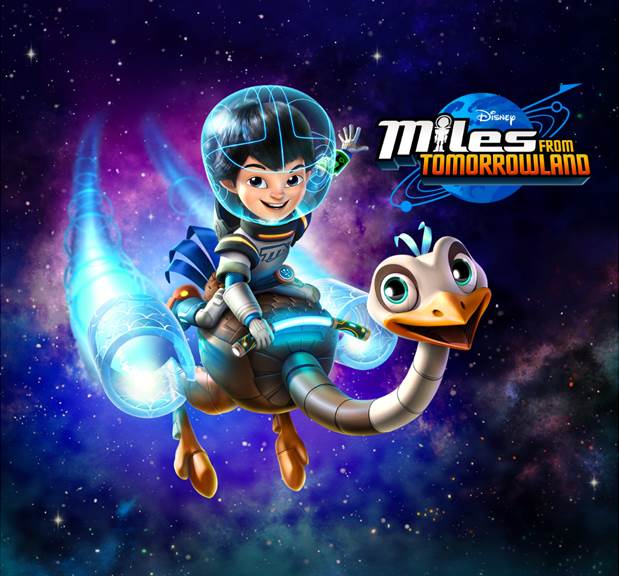 As if getting a chance to visit Pixar wasn't enough, we will also be heading to Google Headquarters! We'll have a chance to screen
Disney Junior's MILES FROM TOMORROWLAND episodes and featurettes and then take part in a panel discussion and Q&A focusing on the importance of encouraging kids, especially girls, to explore STEM fields and how entertainment can play an important role.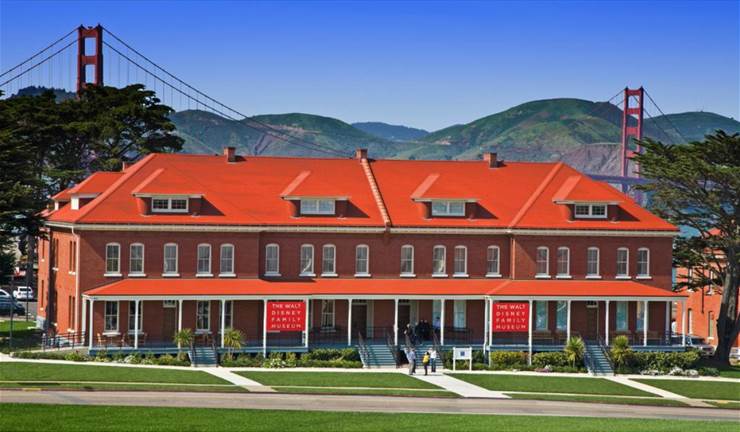 Last, but certainly not least, we will be visiting the Walt Disney Family Museum. I have heard so many great things about this museum and am anxious to tour it myself and learn more about the amazing Walt Disney.
Phew!! That was a lot to cover!! Stay tuned for lots of posts from me sharing about all these awesome events! Also be sure to follow me on Twitter, Instagram and Facebook and look for the hashtags #GoodDinoEvent, #InsideOutBloggers, #MilesEvent and #Waltagram.