My husband has a big birthday coming up in the middle of April – the "Big 3-0."  This will be my 6th birthday celebrating with him and over the years I've learned a lot about him.  For example, he cannot stand clutter.  He would rather have a few simple and practical gifts than an abundance of useless ones that just take up space.  I'm surprising him with a special outing for his birthday. It won't actually take place until this summer, so I wanted to have something to physically give him on his special day.  That is how I came up with the idea to put together a gift basket full of things that he NEEDS.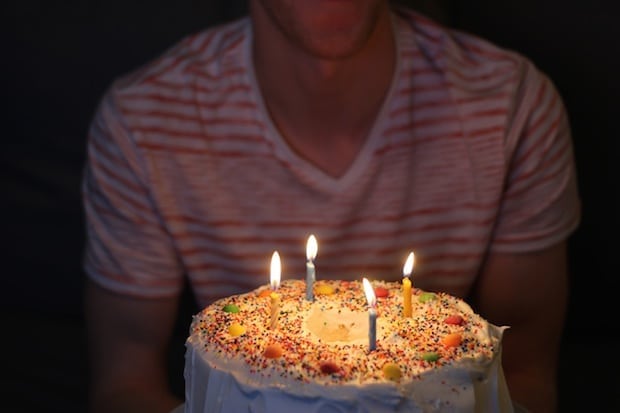 A few of the things I'm including in his basket are…
Coffee – good, name brand, not the bargain stuff type of coffee
Tissues – he is constantly asking me for tissues and I never have them with me!
Chewing gum – another thing he is constantly asking for 😉
Beard oil – he's dropped the hint a few times for it
Energy chews for the marathon he's running in a few weeks
New socks because our dogs have destroyed almost all of his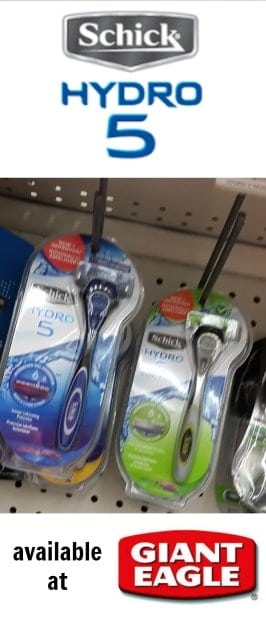 There are several great products in the Schick Hydro® family but I decided to pick up a Schick Hydro® 5 Sensitive Skin Razor while I was at Giant Eagle.  Right now Giant Eagle is offering $2.00 off any Schick Hydro® Razor or Disposable Pack!  This promotion is running through April 13th and if your local Giant Eagle has similar pricing to mine then you'll be able to grab a razor for around $8 which is a great deal. Get the Schick Hydro® offer HERE.

You can tell that Schick has put a lot of time into research and development with this line of razors.  There are a few things that jump out that set them apart from other razors:
Improved Glide – 80% more lubricant surface area for gel extrusion with new recessed micro-slits
Improved Safety – reduced blade spans minimize skin bulge between blades. Hydro® gel now moisturizes your skin for up to 2 hours after your shave
Improved Comfort – hydrating gel reservoir reduces friction by 40% vs. lube strips. New larger guard bar design for increased skin stretch
Designed like no other razor to protect from irritation
My husband usually keeps a beard year-round but he likes to shave his neck because it tends to get itchy.  Other razors in the past have left him with red bumps and a lot of irritation because he has sensitive AND really dry skin.  It wouldn't matter how much shave gel or after shave he would use, he would still be itchy and looking red and swollen for hours after shaving.  The Schick Hydro® 5 Sensitive Razor that I bought him should eliminate all of that! Instead of having a lube strip like a lot of razors do, it has a hydrating gel reservoir which is pretty cool.  It offers immediate lubrication without a lot of extra rubbing.  Another neat feature if you can flip back the top of the razor and it turns into a trimmer – bonus!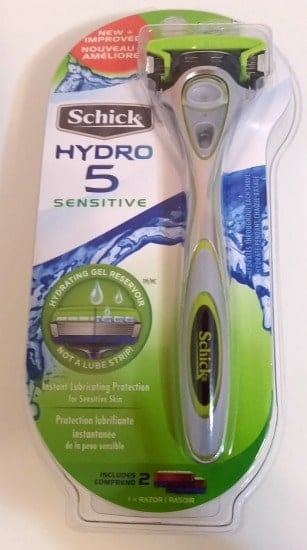 Make sure to head to your local Giant Eagle before April 13th to score extra savings on this brand new line of improved razors. Choose from the Schick Hydro® 5, Schick Hydro® 5 Sensitive, or Schick Hydro® cartridges.
Which improvement to the Schick line most impresses you?  
What else do you think I should include in my gift basket?  
Let us know and be sure to use the hashtags #schickhydro and #schickhydrorazors on social media!
This is a sponsored conversation written by me on behalf of Schick Hydro ®. The opinions and text are all mine.