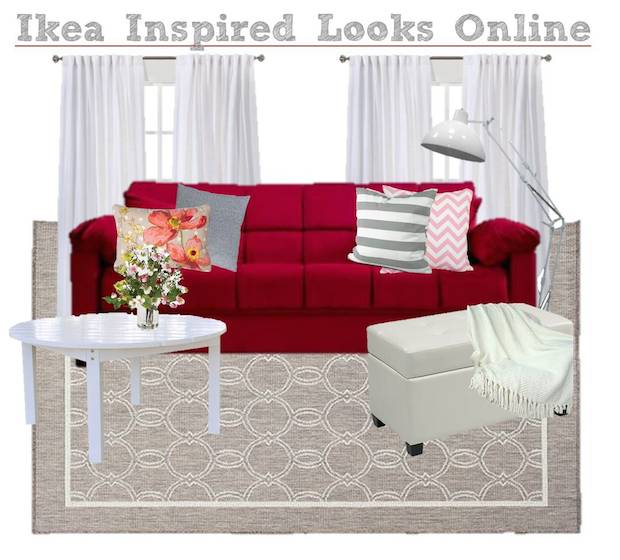 I loooove shopping at IKEA! My favorite part of shopping there is checking out all of their room designs and how they perfectly complement furniture and accessories to make such a functional and attractive room. The best is when they take a super small area of only a couple hundred square feet to create an entire apartment. I always want to pack my bags and move right into the store.
Unfortunately, IKEA doesn't have a lot of stores. We now have a store about 30 minutes away, but I know friends who are several hours away from an IKEA. Even if you don't have a store within driving distance you don't have to despair! You can still get inspired by IKEA and find similar pieces at online retailers.
Today we have something pretty cool for you to do this easily. We have taken the IKEA WEBSTER collection and found similar pieces that you can order online! Even better – many of the items are less expensive too!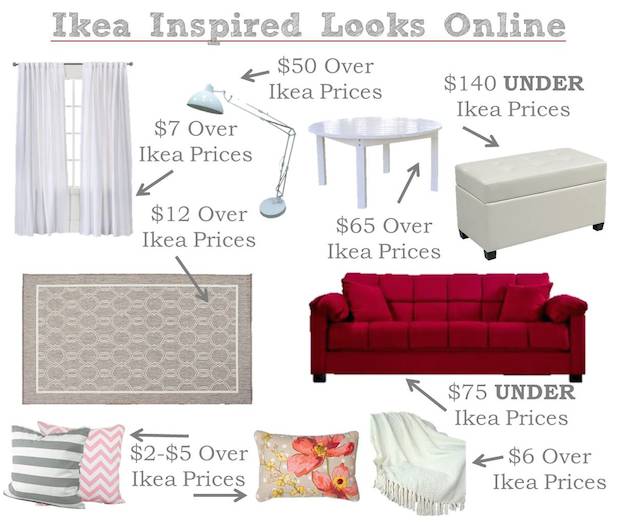 Note that all the prices below can change almost daily. The GOOD news is that several of these prices are lower than when these graphics per created. A  great example is the sofa, which is now over $200 LESS than a similar sofa at IKEA!
Ikea Inspired Living Room
So, what do you think? Are you inspired to redecorate? If you end up incorporating any of these pieces into your new room, let us know. We would LOVE to see pictures too!