You might notice that is bright early afternoon daylight in this picture of my husband enjoying Thanksgiving dinner with the family, Why? Because he is one of the people who has to be working on Thanksgiving Day.
We are lucky that he doesn't start work until 4:00 so he will at least be available to celebrate part of the day with us, but there are other workers who end up missing the entire holiday!
There are many people who spend Thanksgiving Day working to support our enjoyable turkey eating lives and keep things running while we're celebrating.
These important people include firefighters, police, food service workers, IT, medical personnel and many more. My husband works in the IT "command center" of a large retail company.
If he isn't there to make sure all the systems are running correctly, it could be a nightmare for all the in-store employees having to deal with failing cash registers or other systems and the resultant angry customers!
IT workers are essential workers too! Information Technology keeps things running!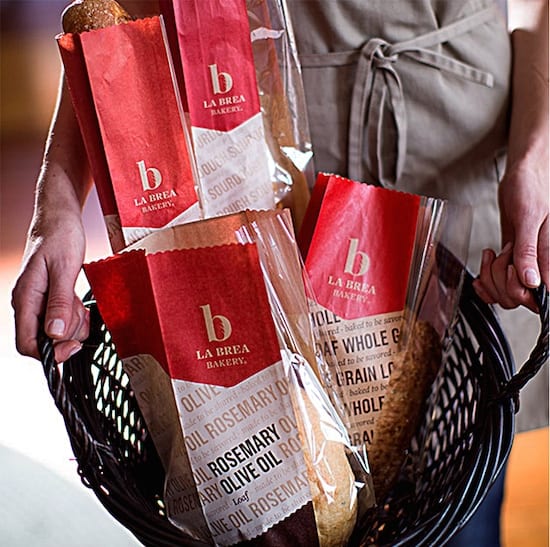 That's why I'm nominating him as a "Thanksgiving Hero". La Brea Bakery, the leading artisan bread in the United States, recognizes the contribution Thanksgiving Day workers make and is running a hero-themed Thanksgiving promotion to honor them.
You can nominate your own "Thanksgiving Hero" for a chance for them to receive a fully catered meal on Thanksgiving. Your Thanksgiving Hero can be anyone you know and love who regularly works on Thanksgiving serving others. La Brea Bakery will deliver fully catered meals to the 5 finalists across the nation this Thanksgiving.
Who do YOU know that's a Thanksgiving Hero? Is it your spouse? Your sibling? Your Cousin? Whoever it is (or whoever THEY are), be sure to take a minute to nominate them for a chance to be catered to this Thanksgiving. Whether or not they win, I'm sure they will appreciate that you have taken the time to acknowledge them and they do deserve that acknowledgment! I know my husband does!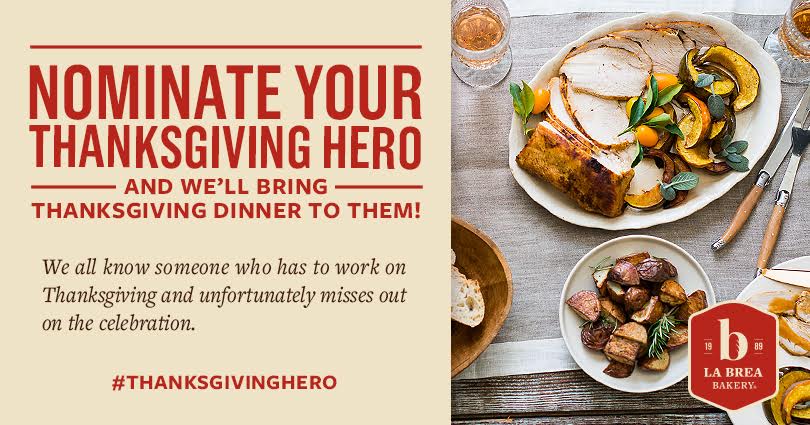 CONTEST ENTRY INSTRUCTIONS: To submit an entry, visit this web site and click the "Thanksgiving Heroes" tab to create your form submission by including: your first and last name; zip code; email address; an essay of 100 words or less telling about your family member that you will be unable to share Thanksgiving dinner with and submit at least one photograph showing both you and your family member that you will be unable to share Thanksgiving dinner with. Submissions must be received by November 15th 2015. Finalists will be announced November 17th 2015, after which the public will have a chance to vote for their favorites through November 20th 2015.