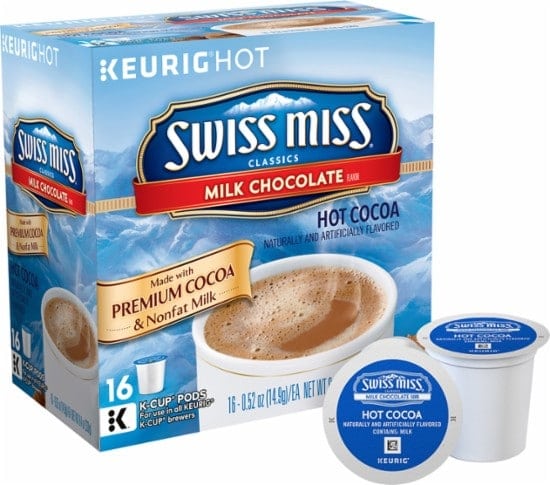 Best Buy has a really great Doorbuster Deal today on K-cups! There is a wide variety of coffee, tea and cocoa varieties on sale including:
Swiss Miss Milk Chocolate Hot Cocoa
Cinnabon Classic Cinnamon Roll Coffee
Starbucks House Blend Coffee
The Original Donut Shop Coffee
Cafe Escapes Chai Latte
Caribou Blend Coffee
Gloria Jean's Hazelnut Flavor Coffee
and more!
Each box of 16 or 18 is on sale for only $7.99, making the K-cups just $0.44 – $0.50 each with FREE shipping! Not to mention, you don't have to clip coupons, chase sales, or even venture out into the snow and the cold to get this great deal.
Head to BestBuy.com to shop this great sale!