This holiday season is a great time to get the latest tech from HP to gift to your family OR to prepare yourself for the new year!! What's new and extra awesome from HP? It's the HP 15 Notebook and the HP Sprocket!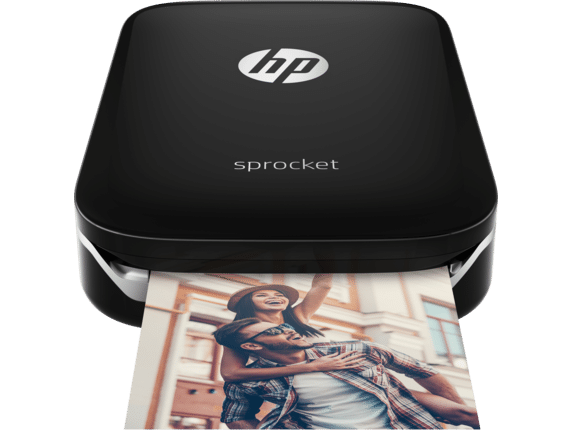 I had a chance to check out the HP Sprocket earlier this summer before it was even on the market and it is super cool! It's an incredibly fun 2×3" smartphone printer. Yes! That means you can print out photos on sticky-backed paper right from your smartphone anytime and anywhere using itsBluetooth connectivity. You can even print photos from your social media profiles. Some features:
Live it – Love it – Print it: Printing off social media photos has never been easier from your smartphone. Connect your social media accounts to the free-to-download HP Sprocket App and instantly turn those photos into colorful prints.
A Social on-the-go printer: Sprocket uses seamless Bluetooth® connectivity, so you can set it up at parties and events, and everyone can print their favorite moments from their smartphones or tablets.
Have fun – be creative: Customize your photos before you print with the HP Sprocket App to add fun text, borders, emojis, and more. Add a pop of personality for snapshots and stickers that are totally and uniquely you!
Instant snapshots anywhere: This compact photo printer was made to go wherever you do. It easily fits into any bag, so you can create 2×3-inch stickable snapshots whenever the moment strikes.
How to print: Connect the Sprocket Photo Printer to your mobile device via Bluetooth®. Download the free and easy-to-use HP Sprocket App and enjoy fun portable printing
For best results, use Original HP ZINK® sticky-backed photo Paper: it's specially designed to ensure you get bright, glossy photos with vibrant colors every time you print. Just peel off the back of your prints and your photos become instant stickers.
The HP Sprocket is available for purchase at the following retailers: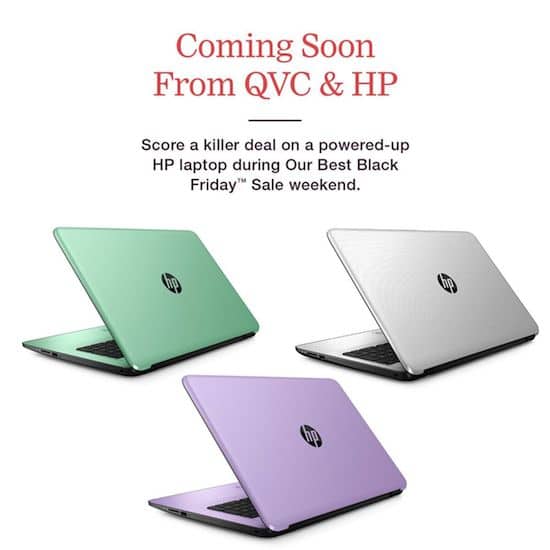 Is someone on your holiday shopping list hoping for a new laptop? If so, you're in luck! You can score a killer deal on a powered-up HP laptop during QVC's* Best Black Friday™ Sale weekend! The HP 15 Notebook comes with Windows 10 Home, 2TB hard drive, high-definition display, AMD Radeon R5 graphics, HP TrueVision HD Camera, DTS Studio sound and much more. Best of all, HP has partnered with QVC to offer two exclusive colors; minty green and soft lilac, and will feature this laptop at the lowest price of the season on Saturday, November 26th. Set an alarm so you don't miss it! Get it HERE!