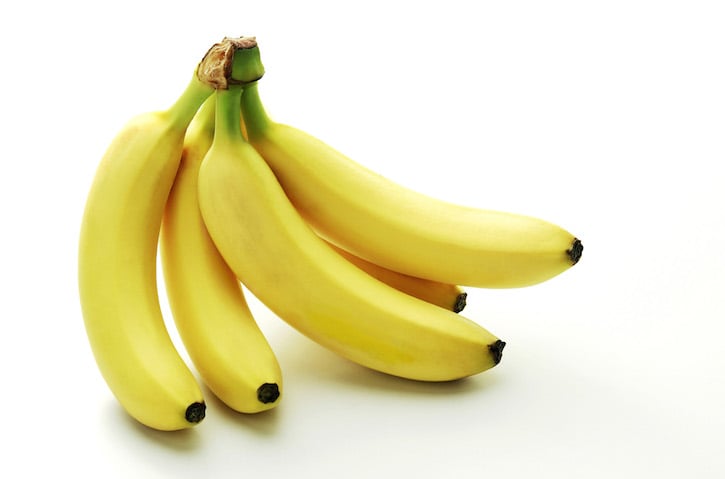 Answer truthfully…. How often does your kitchen contain bananas that are starting to get more than a few black spots?
I think we all have good intentions when we go to the store and load our carts with fresh produce. We think about the healthy meals we will prepare and all the fruit our families will eat instead of "junky" snacks. But, there always seems to be veggies that go limp and fruit that passes its prime before we have a chance to use it.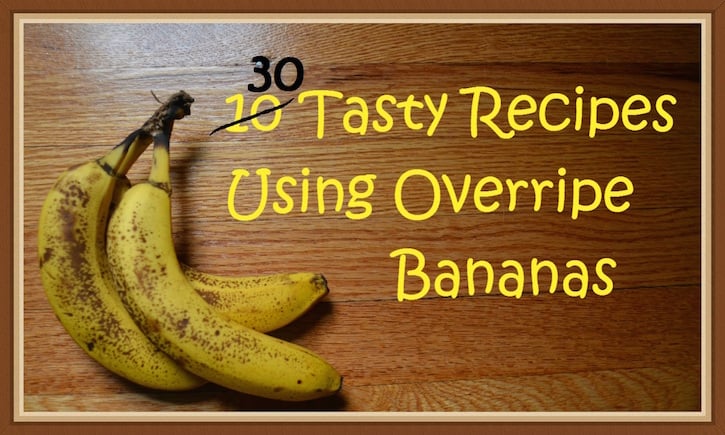 Even when our fruits and veggies start to get a bit old, there are lots of ways to use them. Today our focus is bananas because I ended up with almost a full bunch that got all brown on me last week.
Thanks to the contributions of lots of other fabulous bloggers, we bring you this big list of over 30 recipes to help you use up those overripe bananas. This first recipe is what I made myself this week with my bunch of brown bananas: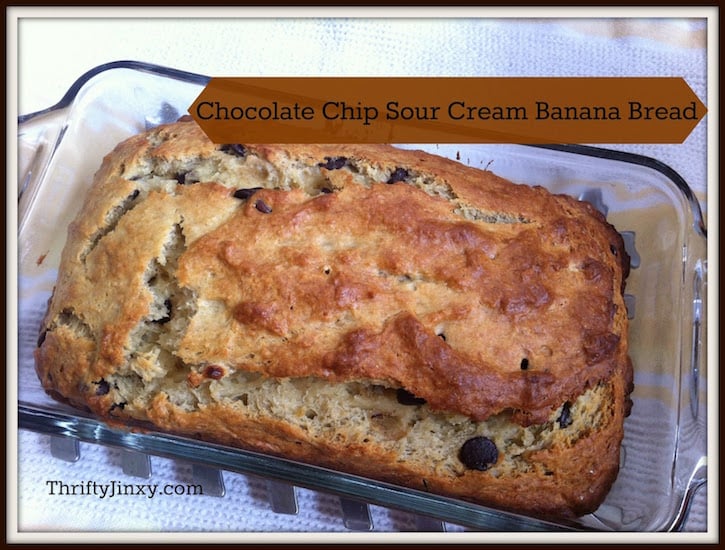 Chocolate Chip Sour Cream Banana Bread
Ingredients:
2 cups flour
3/4 cup sugar
3/4 tsp baking soda
1/2 tsp salt
3 large overripe bananas
1/4 cup sour cream
2 large eggs
6 Tbsp melted butter, cooled
1 tsp vanilla
3/4 cup chocolate chips
How to Make Chocolate Chip Banana Bread:
Heat oven to 350 degrees.
Grease and lightly flour a 9″x5″ loaf pan.
Whisk together the dry ingredients in a large bowl.
In a medium bowl, thoroughly mash the bananas.
Add in the sour cream, eggs (lightly beaten), butter and vanilla. Mix well.
Gently fold the wet ingredients and the chocolate chips into the dry ingredients and mix just until it's all combined. Batter will be very lumpy.
Scoop into the prepared pan.
Bake 50-55 minutes until golden brown and a toothpick inserted in the middle of the loaf comes out clean.
And now for the other amazing recipes, all using overripe bananas!!
Breakfast:
Baked Peanut Butter and Banana Oatmeal Squares
Banana Chocolate Chip Pancakes
Healthy Banana Oat Pancakes
Banana Bread:
Melt in Your Mouth Banana Bread
Banana Bread Using a Boxed Cake Mix
Oatmeal Chocolate Chip Banana Bread
Muffins:
Banana Muffins
Chocolate Chip Banana Muffins #2
Banana Oatmeal Chocolate Chip Muffins
Cheerios Banana Raisin Muffins
Gluten Free Chocolate Banana Muffins
Banana Muffins with Toasted Coconut
Healthy Banana Muffins
Ice Cream and Smoothies
Dairy Free Banana Split Ice Cream
Dessert:
Bananas Foskey Cupcakes
Peanut Butter Banana Cake
Elvis Cupcakes
Banana Spice Cookies
What is YOUR favorite way to use overripe bananas? Leave us a comment below.