Bulgur Wheat makes a great replacement for ground beef in dishes like tacos, chili, casseroles. Learn how to easily use it as a ground beef substitute!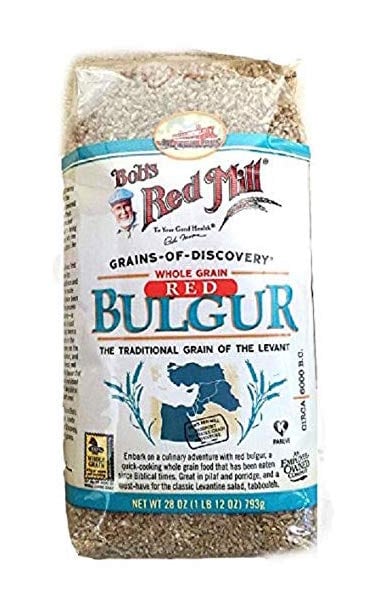 While some people eliminate or reduce the amount of beef in their diet for health, religious or ethical reasons, many others do so because of economics – beef can be an expensive part of a grocery budget.
An easy way to replace ground beef in recipes is to substitute bulgur wheat. Bulgur is a quick-cooking type of whole wheat, commonly used in Middle Eastern cooking, that has been cleaned, parboiled, dried, and ground.
Bulgur wheat offers 7 grams of fiber in a serving (1/4 cup uncooked), which only has 140 calories and half a gram of fat. That's a lot of nutrition packed into those little grains.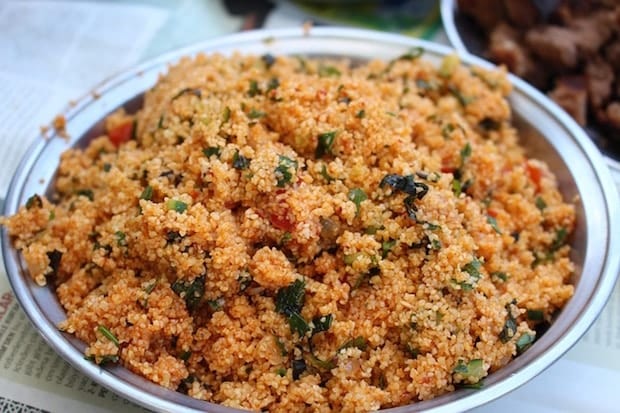 How to Substitute Bulgur Wheat for Ground Beef:
Bulgar wheat makes a great stand in for ground beef in dishes like tacos, chili, casseroles, "meat" sauce for pasta, etc. When using bulgur wheat, one cup uncooked will replace about 1 pound of ground beef.
How to Prepare Bulgur Wheat
Preparing it is very easy. In a medium-sized saucepan, bring 2 cups of water to a boil with 1/2 tsp salt. Stir in 1 cup of bulgur, reduce heat, cover and simmer for 15 minutes or until all the water is absorbed. This makes about 2½ cups of cooked bulgur.
Bob's Red Mill Red Bulgur / Hard Wheat

If you're hesitant to jump in and totally "de-meat" your recipes, you can start by replacing just half of the ground beef with the prepared bulgur. It will really stretch the meat in your recipes, saving you money and making them healthier.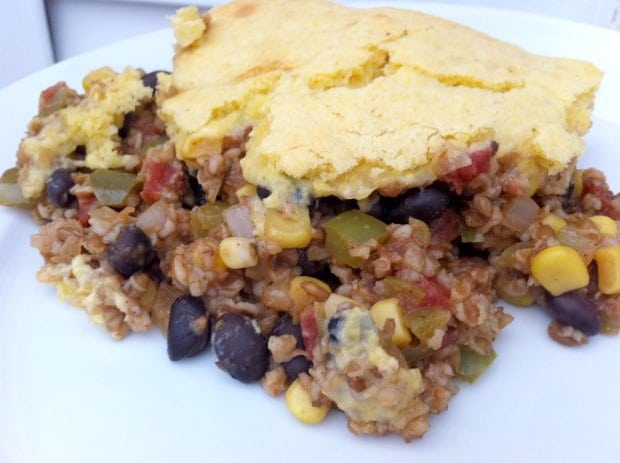 You can find bulgur wheat in the natural foods section of your supermarket or at your local health food store. Many health food stores will even sell it in bulk.
I like to order mine from Amazon. They sell several versions of Bob's Red Mill in a variety of sizes at great prices. An average package contains just shy of 5 cups, which means it would replace 5 pounds of ground beef. That usually means the equivalent of only about $1.25 per pound!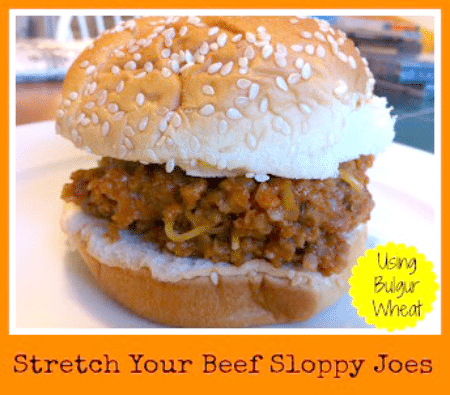 One of my favorite recipes to make with bulgur is this Vegetarian Tamale Pie Recipe. Mario LOVES this recipe and actually likes it better with the bulgur than with the ground beef. You can also try this yummy Stretch Your Beef Sloppy Joe recipe.
If you make a recipe using bulgur, I would love to hear how it turns out and how your family likes it!