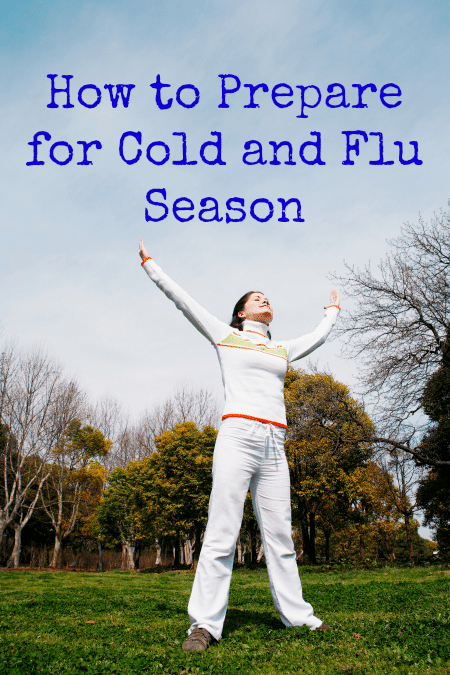 Convenient Care Now is available for New Jersey only.
As we approach the end of the year it's exciting to look forward to the holiday season and all the fun that entails. Preparing to maintain our health during the winter season can be just as important for preparing for the holidays. It's a busy season with so much to do and staying healthy is a must to enjoy all the fun. Luckily there are simple things you can do to prepare yourself and get ready just in case cold and flu DO hit your household.

How to Prepare for Cold and Flu Season

1. Get Enough Sleep
During this busy time of year, it's easy to say "I just need to do one more thing before I go to bed". But getting enough sleep is important to keep your immune system healthy.
2. Wash Your Hands
Your mother was right. You DO need to wash your hands – OFTEN! Use warm water and soap. Be sure to wash for at least 20 seconds to tackle those germs.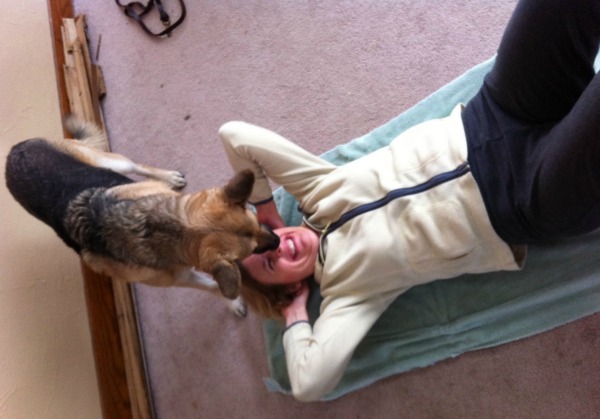 3. Exercise
Staying active can help reduce stress and boost your immune system. Head outside for a walk or put on a dancing video game and get moving. If you're like me, getting active can be a great mood booster too!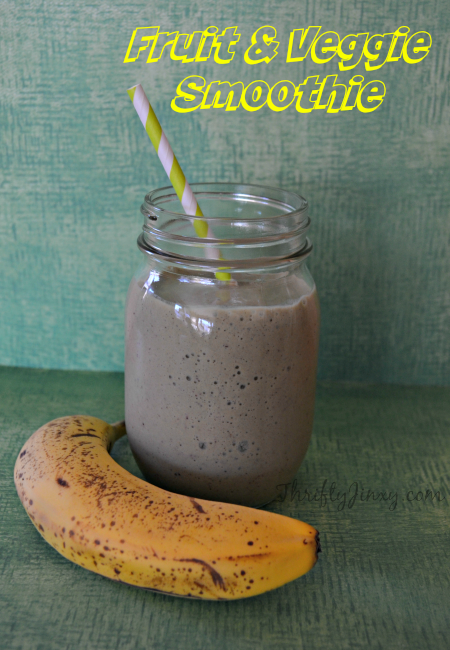 4. Eat Your Fruits and Veggies
Fruits and vegetables are chock-full of nutrients to help keep us healthy. I like to start my day with a smoothie to make sure I am getting a bunch of them first thing in the morning. This is my typical daily smoothie:
Ingredients:
1/2 banana, frozen
1 cup frozen mixed fruit (I usually have strawberries, pineapple, mango and blueberries)
1 big handful of spinach
3-4 baby carrots (optional)
1/3 cup Greek yogurt
1/3 cup milk

Directions: Place all in blender and blend until smooth. Yummy and easy!!
5. Drink the Right Things
Drinking water can help you stay hydrated. But, heavy alcohol use can suppress your immune system and actually dehydrate you.
6. Cut the Stress
The holidays are a busy season and there is a lot to do, but it's important to take time to relax. Try to plan 30 minutes a day of "down time" to allow your body to relax and rejuvenate. Listen to music, meditate or snuggle up with a pet.
7. Get a Flu Shot
Getting a flu shot is the most effective way to avoid getting the flu. Get one at your doctor's office or local pharmacy.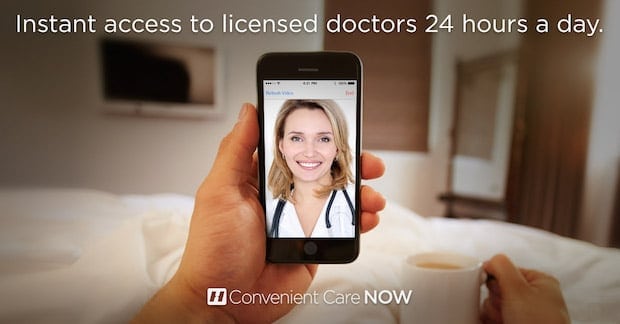 8. Be Prepared
Despite all of your precautions, you or a family member might still get sick this winter. If so, you'll want to be ready with some basic comfort items like tissues and throat lozenges. You'll also want to put Convenient Care Now in your internet bookmarks! Convenient Care Now lets you have a doctor's visit right from the comfort of your own home, even providing a prescription if necessary! (Currently only available within New Jersey.)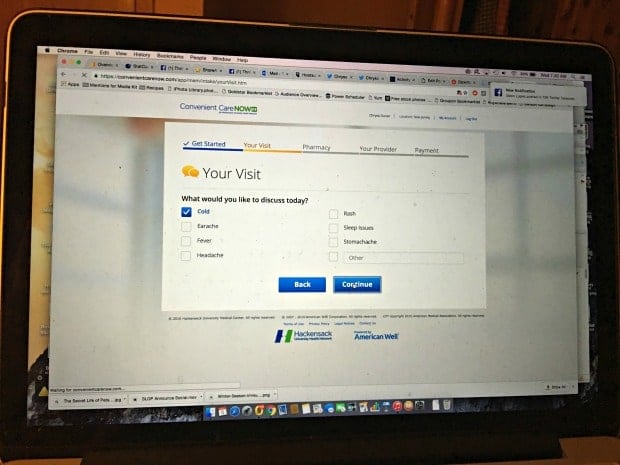 Convenient Care Now is part of the Hackensack University Health Network. I have had great experiences with the professionals when visiting the physical Hackensack Medical Center, and am happy to see they are now making their services so easily accessible. Via the internet, Convenient Care Now connects us remotely with those same board-certified, licensed doctors, dieticians and psychologists for immediate and live, online visits any time of the day or night via mobile or desktop.
I know that many of us just suffer through our illnesses or minor injuries when it isn't convenient to get to the doctor. Taking off time from work, having to tote kids along to the doctor's office, or even finding a doctor to see can all be a bit overhwlming. With Convenient Care Now the whole process is quick and easy. Just log onto Convenient Care Now, input a few facts about you and your concern, and consult with a doctor who can offer a diagnosis and, if necessary, send a prescription right to your local pharmacy. AND, using Convenient Care Now is very cost effective at only $49 for a physician visit.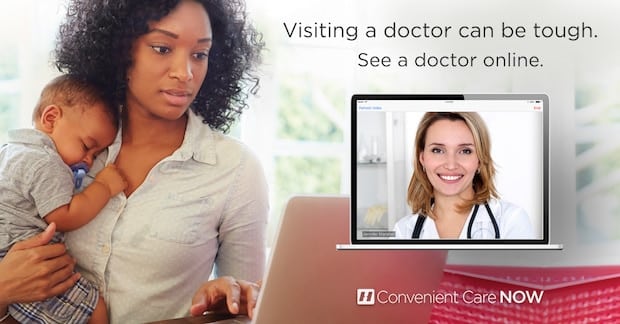 Don't wait until you NEED Convenient Care Now to set up an account and bookmark the page on your computer or download the free app from Google Play or the App Store to your mobile device! Do it now!
FREE VISIT: Ready for your Convenient Care Now visit? You can get your first visit for FREE by using code CARENOW4. As a reminder, at the moment Convenient Care Now is available for New Jersey only and this code is only valid there. (Users outside of the state will not have the same experience and doctors cannot offer prescriptions outside of NJ.)
Tell us, what do YOU do to prepare for cold and flu season?