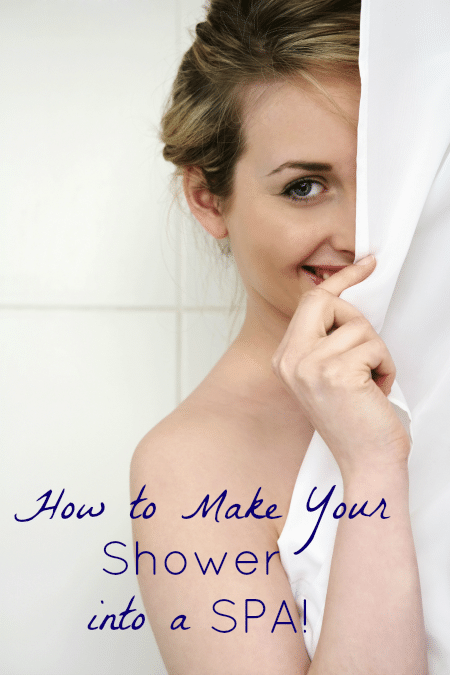 Sometimes it seems like every year life gets a little more hectic and busy. There are a lot of places to go, things to get done, and not a whole lot of time to just relax. But we all NEED that down time! While we may not all be able to head off to the spa or take a long weekend whenever we want, we CAN sneak in a bit of relaxation and rejuvenation in at home – right in the shower! With these tips on how to make your shower into a spa, you can take a few extra minutes during your daily shower to feel refreshed and reinvigorated.
Our tips on how to make your shower into a spa cover four of the five of the senses – sight, hearing, smell and touch. By engaging so many parts of the sensory system you can transport yourself to a relaxing escape.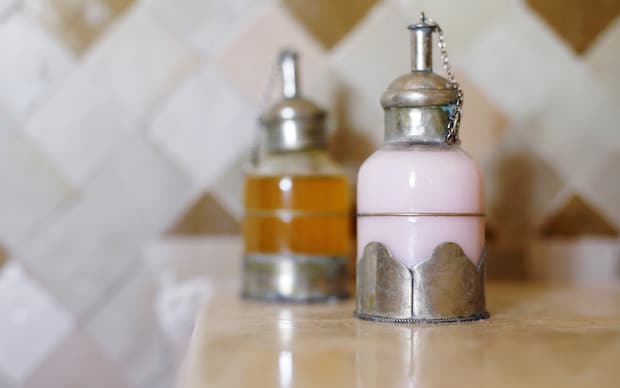 How to Make Your Shower Into a Spa
Soothing Sounds

We all know that music can set the mood for any setting and that is the case in your shower spa too. Choose your favorite soothing music and bring it right into your shower with a bluetooth speaker. With the sounds right inside you get the maximum effect and maybe a bit of that cool shower "echoey" sound just like when you sing in the shower!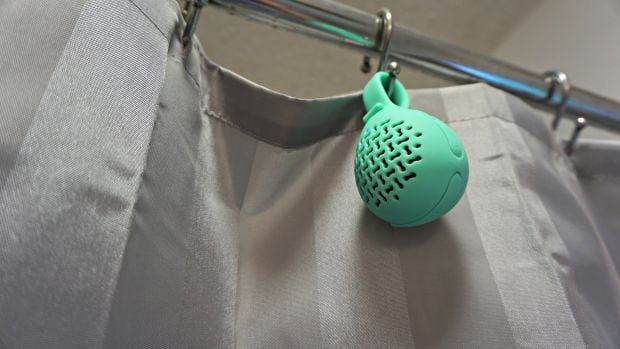 Eye Pleasers

For those of us who wear glasses with strong lenses, much of what's in the shower is a blur, but if your eyesight is 20/20 you'll want the sights to be pleasant. That means a nice clean shower and not a lot of clutter (do you really NEED 6 bottles of shampoo?). If you use a shower curtain, choose a pretty pattern in a soothing color.
Wash It All Away

Probably the most important factor is how your shower actually feels. For the ultimate, try a H2Okinetic® showerhead. Their technology creates a shower experience like no other. Each shower head and hand shower contains an internal system that controls the speed, movement and droplet size of the water, which makes larger, fuller droplets that maintain their heat longer and give you the feeling of more water without using more water. I'm a big fan of the In2ition® H2Okinetic® 4-Setting Two-in-One Shower. I'm the type of person who likes a HOT shower and is always concerned about using too much water. The H2Okinetic showerhead gives that full-of-water shower feeling without the guilt of wasting water!
Smells Good!

They say that scent is one of our strongest senses. Particular scents can be relaxing like Chamomile, Lavender and Mandarin. Others can be energizing or invigorating like Orange, Rosemary and Lemon. There are thousands of awesome bath products available in all types of scents, but you can also make your own! I like to make up my own scented scrubs like this easy DIY Lemon Sugar Scrub.
Softer is Better

When it's time to step out of the shower, the escape doesn't have to come to an end just yet. You can slip on a pair of comfy slippers, dry off with a super soft towel and then wrap yourself in your favorite robe. I am picky when it comes to towels and a soft towel is always better! When choosing towels think twice before buying whatever is cheapest. Bargain basement towels can lose their softness after a wash or two and can end up in the rag basket in a short period of time. High quality towels, on the other hand, can last for years and still be soft and luxurious. Keep yours feeling great with these 5 tips for softer towels.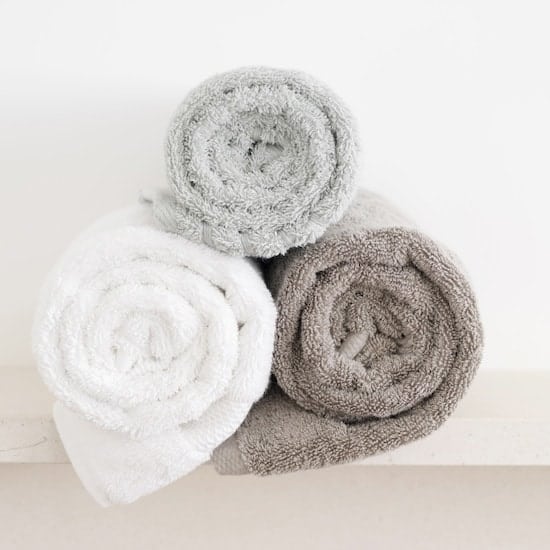 Do you have any other tips for making your shower into a spa?