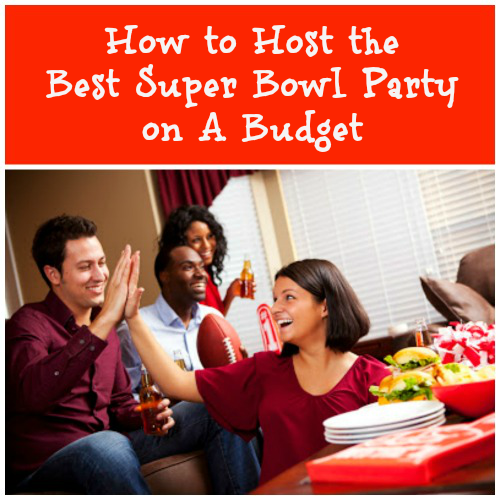 Hosting a Super Bowl party is a great way to bring friends and family together for an afternoon.
While it might be pretty easy to entertain football fans at your party, most of which will likely be glued to the television, there's more to hosting than just turning the TV on and putting a bowl of pretzels within reach. Here are some tips on how to host the best Super Bowl party on a budget.
Ultimate Super Bowl Snackage
A Super Bowl party without food is a Super Bowl party that is going to end very early – maybe even before kickoff.  You've got to be prepared with food for your guests, but you don't have to spend a ton of money or just settle for boring, unhealthy snacks from a bag.
Buffalo wings are a Super Bowl party standard, and chances are you guests pretty much expect them. That doesn't mean you have to rely on frozen wings with no flavor or fry up a batch of unhealthy, artery-clogging wings. You can make your own that will be flavorful and guilt-free.
Baked Buffalo Wings Recipe (20-25 wings)
Step 1: Combine 1 cup all-purpose flour, 1/4 teaspoon cayenne pepper, 1/2 teaspoon garlic salt and 1/4 teaspoon black pepper in a large resealable plastic bag.
Add the chicken wings and toss to coat them in the flour mixture. Meanwhile, preheat the oven to 375 degrees Fahrenheit.
Step 2: Combine 1/4 cup extra virgin olive oil and 1/2 cup hot sauce of your choice in a small saucepan.  Heat the mixture over low heat, stirring it regularly until combined. Don't get the mixture too hot.
Step 3: Line a large baking sheet with aluminum foil. Dip the flour-coated chicken wings in the extra virgin olive oil and hot sauce mixture and place them on the baking sheet.
Step 4: Bake the Buffalo wings in the oven for about 55 to 60 minutes, flipping them over halfway through.
Serve the wings with low-fat ranch or bleu cheese dressing.
Food for the Wing Averse
A cheese plate with water crackers or baguette slices is a good idea if you have a large group of adults that aren't going to watch the game.  You don't have to go crazy – a mixture of a few hard and soft cheeses should work just fine.  Sliced vegetables like carrots, celery and cherry tomatoes also make a great addition to a Super Bowl party since they're ideal for the health-conscious partygoer and pair well with chicken wings.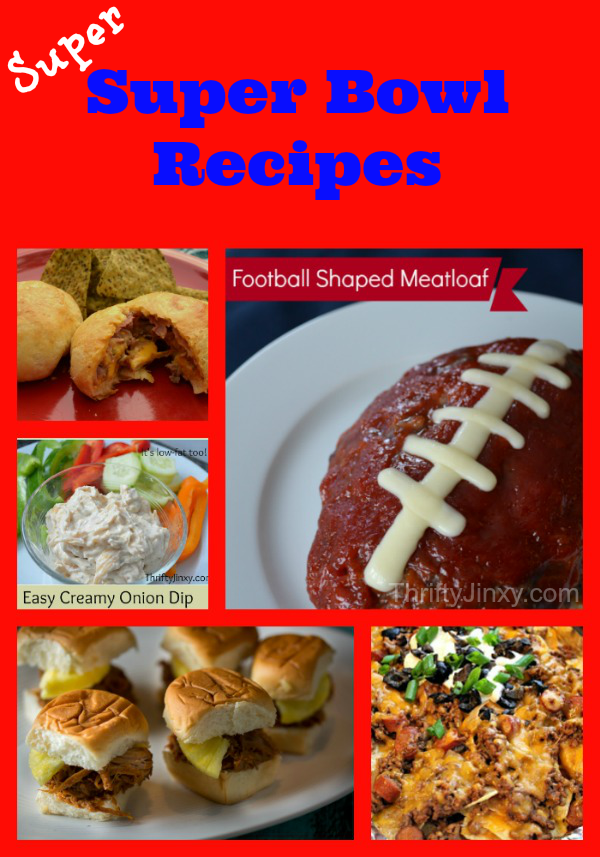 Drinks
Some of your party guests will likely want adult beverages, so you might want to stock up on a mixture of beer, wine and a basic spirit they can make drinks out of.  Providing a large ice bucket with a mixture of sodas, and juices is always a good idea, toss in some diet options as well.  Buy drinks in bulk from your grocery store or warehouse store to save money.
Decorations
Most grocery stores and party stores have decorations designed specifically for Super Bowl parties but, these can get pretty expensive.  Try looking at local discount and dollar stores for party decorations that you can use for the Super Bowl. You'll save a lot of money if you get creative with inexpensive decorations. Places like the Dollar Store carry just as many, if not more, options for decorations as any other store and a lot of the time the one use type items are actually less than a dollar.
Making Room
You might need to move some furniture around to make space. Mounting your TV on the wall before your Super Bowl party can help you make space and optimize the viewing angle for everybody.  Add in chairs movie theatre style to maximize on space.
Party Areas
A lot of your party guests will want to watch the game, but not everybody will.  If you have a second, easily accessible TV, the Puppy Bowl is always a great option for kids and pretty much anybody that doesn't want to watch football.  Kids that don't want to watch the game might want to play outside.
If you have a pool in your backyard, make sure there's a fence around it or a secure covering over the top so they won't fall in.  You should also remove any potentially dangerous or sharp items from your backyard so that kids can't play with them.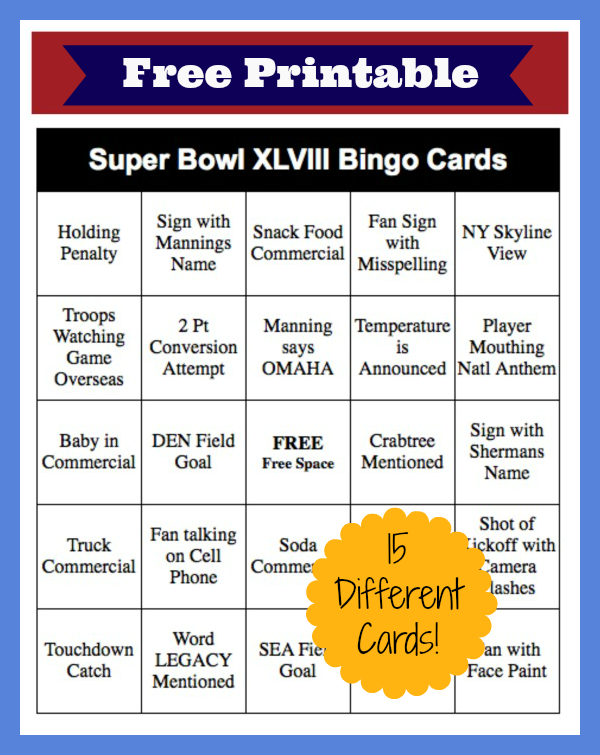 Enjoy the Game
Whatever your reason for hosting a Super Bowl party, take some time out and remember to enjoy.  After all it is a party, and you of all people should be able to have some fun too.
Author Bio: Marcela De Vivo works for T.V. Safety and is also a freelance writer in the L.A. area. She enjoys writing articles about creating new and innovative blog content as well as tips on topics from beauty, to well being, to learning and adapting to new technologies.