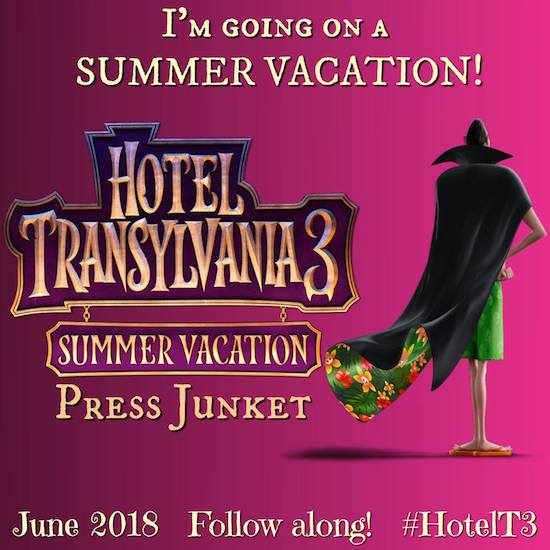 I'm on my way to the press junket for HOTEL TRANSYLVANIA 3: SUMMER VACATION coming to theaters on July 13. We're excited to see the third of these fun movies and I'm excited to have the chance to interview the cast including Selena Gomez, Andy Samberg, Kathryn Hahn and Director Genndy Tartakovsky. The extra fun part is that this press conference will stream LIVE on Facebook, so you can follow along and submit your own questions! Just follow me on Facebook and we'll get started on Thursday at 1pm ET.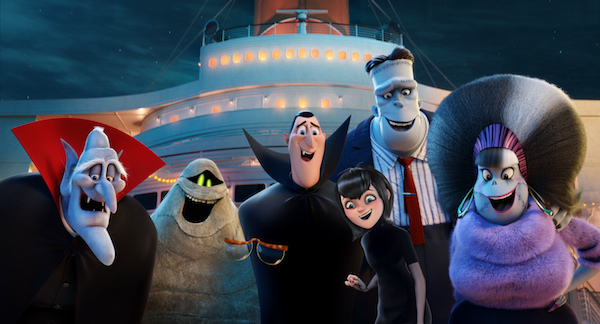 About HOTEL TRANSYLVANIA 3: SUMMER VACATION, in theaters July 13:
In Sony Pictures Animation's Hotel Transylvania 3: Summer Vacation, join our favorite monster family as they embark on a vacation on a luxury monster cruise ship so Drac can take a summer vacation from providing everyone else's vacation at the hotel. It's smooth sailing for Drac's Pack as the monsters indulge in all of the shipboard fun the cruise has to offer, from monster volleyball to exotic excursions, and catching up on their moon tans. But the dream vacation takes a dangerous turn when Mavis realizes Drac has fallen for the human captain of the ship, Ericka, who holds a mysterious secret that threatens them all.
Want to catch up on the fun of the previous Hotel Transylvania movies? Check out our giveaway below, which also has some fun ideas for a Hotel Transylvania Family Movie Night!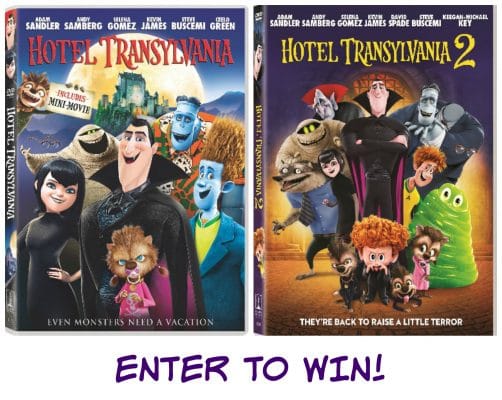 Movie Giveaway:

If you haven't yet seen the first two movies, or if it's been a while since you watched them, this would be a good time to catch up on all the fun and laughs with HOTEL TRANSYLVANIA and HOTEL TRANSYLVANIA 2 on DVD! Revisit your favorite monsters including Drac, Mavis, Frank, and more. Enter our giveaway for a chance to WIN both of them!