I had no idea until today that there is going to be a Hotel Transylvania 2! We loved the original Hotel Transylvania and are excited to see what comes with this follow-up. To add to that excitement, there is a super fun HOTEL TRANSYLVANIA 2 Photo Bomb feature that you can play around with on your computer or (even better) on your smartphone.
Just go to www.hoteltphotobomb.com, upload an image, and choose one of the HOTEL TRANSYLVANIA characters to "photo bomb" it! It's made specifically for mobile devices so users can easily save and share it with friends, but you can use it on your laptop or desktop if you would like.
There are over 20 character poses to choose from, so you should be able to find one that works with any photo you already have and want to upload, or get creative and snap some new photos to use. I made this cute little pic of Little R when he was younger along with the shaggy little werewolf pup.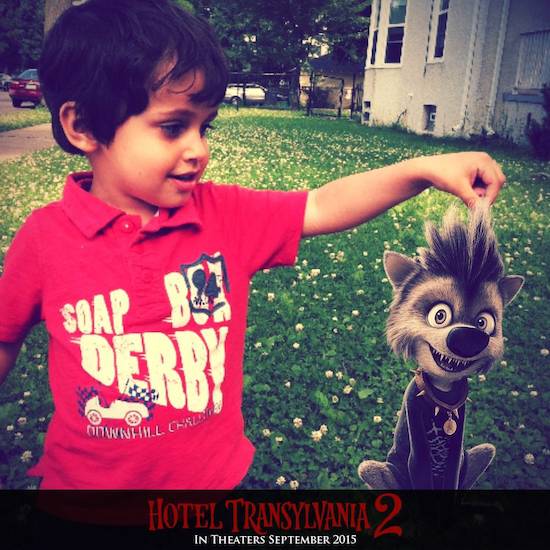 See  HOTEL TRANSYLVANIA 2 in theaters September 25, 2015!