The Best Gardening Gloves for Women
Shopping for someone who loves to garden? You can find these fabulous gardening gloves for women on Amazon. For one low price you can purchase 6 stylish pairs of gloves, ideal for all your gardening tasks. These 100% nylon shell gloves have a nitrile coating for protection.
These gloves are breathable so you don't sweat in them, but have coated palms to block wetness and thorns. This is the perfect stocking stuffer for the gardener on your shopping list!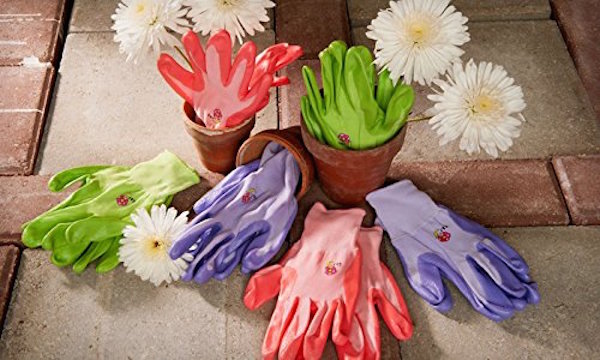 If you prefer gloves that cover more of your arm, then you may want to consider these long sleeve garden gloves. These synthetic leather garden gloves have a padded palm, fingertip grips on index, middle finger & thumb and a long cuff to protect forearms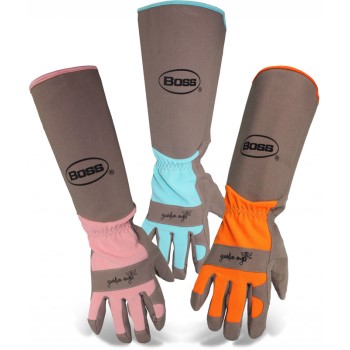 Why to Use Gardening Gloves:
Gardening gloves serve several purposes while working in the garden. First off they keep hands from getting dirty. Besides keeping off the dirt, they can also protect hands from nettles or other painful plants while weeding. Gloves are also helpful to keep your hands dirt free so that if you need a clean hand to answer your phone or open a package of seeds you can pull off the glove and have a clean hand.