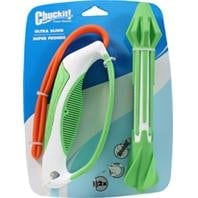 Grab a great gift for a pet owner or for your dog with the Chuck It! Ultra Sling from Petmate. This is a brand new way to play! This highly portable and versatile fetch device can shoot long or short distances – you can change it up each time you shoot! Five different fetch toys can be used with the Ultra Sling to keep your dog engaged and entertained.. Air, Sea and Land – Chuckit! has it covered!
Spinning, speeding dart fetch toy includes chuck it! Ultra sling launcher

Natural rubber

Floats

High bounce

Easy to clean
Order a Chuck It! Ultra Sling today!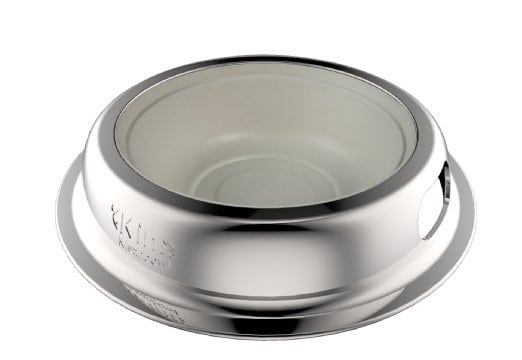 You wash your dishes before you eat off of them – shouldn't you make sure your beloved pets eat from clean bowls too? Take a look at Kleanbowl, the Healthier Pet Bowl, plus Kleanbowl Refills.
Sophisticated stainless steel holder which secures the Nourish-Pet Kleanbowl refills in place to reduce issues with removing, eating, spilling or damaging the inner bowl.
Reduces health risks to pets and offers a no mess convenience.
The eco-friendly Nourish-Pet refills are clean, replaceable germ-free bowls that ensure pet's food and water tastes its best.
The modern, sleek design of the Kleanbowl is sure to look great in any home and the refills are 100% recyclable, biodegradable, and compostable.
The Kleanbowl and Nourish-Pet refills come in 8, 16 and 24 Oz. sizes that make it the perfect gift for any size pet.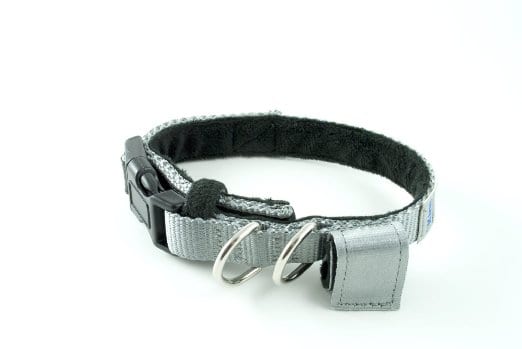 If your dog has sensitive skin or a lot of allergies, here's a collar designed just for them: the Kinn Koala Plush Comfort Dog Collar.
Fashionable dog collar made with 100% super soft fleece liner for unsurpassed comfort—a perfect gift for the style-conscious pet owner.
Provides peace of mind to the pet parent, knowing that their dog is comfortable with no nylon, plastic or metal parts to irritate his skin or pull at his/her fur.
Available in four sizes, the Koala also employs a unique adjustable buckle that keeps the collar in the desired position so it is less likely to slide off the dog's neck as well as a clever tag silencer which prevents the tags from clanking together.

Helps prevent skin irritation, allergic reactions, and infections (when used per instructions)

Super soft fleece liner, tag silencer which keeps tags away from skin/hair/fur

Non-slip buckle provide unsurpassed skin comfort, reducing abrasion and side effect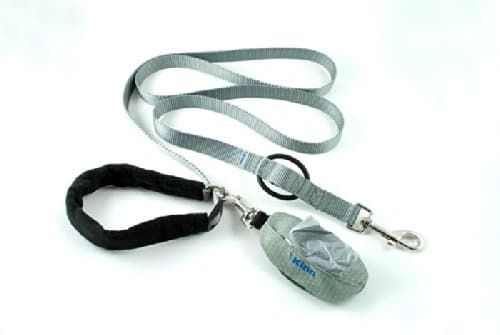 Taking walks will be more fun for you and your pup with the Kinn Kangaroo Plus Plush Comfort Leash and Bag Dispenser.
Features a 100% Super Soft Fleece Handle that can be adjusted to comfortably fit the owner's wrist and hand.
Made of the highest quality nylon webbing, making it even softer to the touch and includes a shock absorber to reduce the shock and strain both on the pet parent's arm and the dog's neck.
Comes with the Kache™ Poop Bag Dispenser that connects to the Super Soft Fleece Handle with the immediate accessibility of poop bags or other stowable items such as keys, money, and/or an LED flashlight while keeping them hidden inside a stylish carrier.
The modern design of this leash combined with the functional Kache makes this an affordable and practical gift for any pet lover!