Wouldn't it be nice to know that your gift to someone made a difference in another person's life?  Would you feel a little more Christmas cheer if you knew that your money was going toward a good cause?  Socially responsible giving is gaining more and more popularity – and it should!  If you're wanting to learn more about shopping with a worthy cause, make sure to shop the 2015 World Vision Gift Catalog that contains over 250 gifts starting at just $16 that help fight poverty.  Purchasing these gifts helps improve the quality of life for families in the U.S. and also around the world.
Here are a few samples of gifts you can purchase to give back:
Royal Silk Scarf ($95) – This gorgeous silk scarf adds color to the holidays and supports the needs of children and families worldwide. The luxurious silk is woven by Vietnam's Ma Chau villagers, who receive sustainable income through their craft.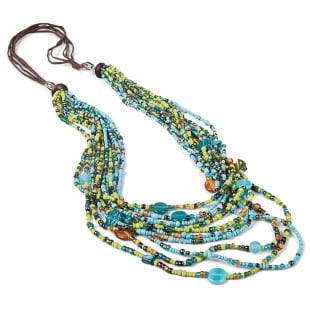 Balinese Multi-Strand Necklace ($85) – This beautiful, draped beaded necklace is handmade by Balinese artisans in a project that helps children in Bali receive an education.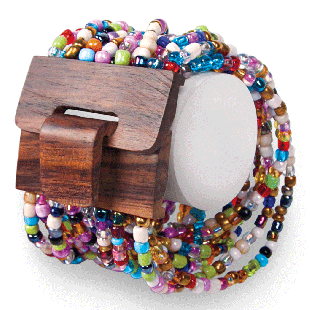 Mango Wood Beaded Bracelet ($40) – Created by a community on the island of Java, these unique bracelets provide a sustainable income to help feed and care for their children – honor the special woman in your life with this gorgeous bracelet.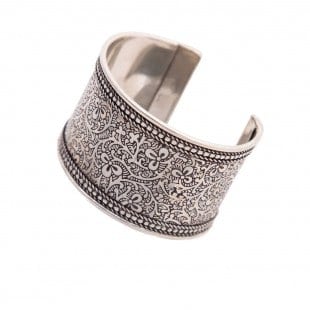 Silver Vines Cuff ($85) – Women and girls will love wearing this elegant adjustable silver cuff bracelet designed by artisans in Old Delhi, India. Each bracelet supports their families through fair trade practices.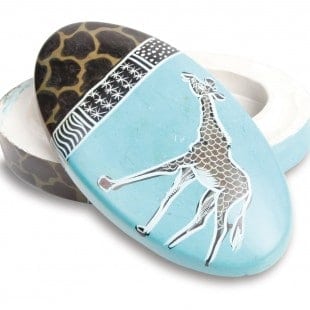 African Soapstone Box ($85) – The hand-carved African Soapstone Box is a perfect place to store necklaces, rings and other trinkets. This ornate handmade gift is etched by talented artisans in Kenya who are using this sustainable resource to lift themselves and their families out of poverty.
The money raised from the purchase of these gifts goes to the Where Most Needed fund which supports several different World Vision programs.  Make a difference with your shopping this year and shop with World Vision!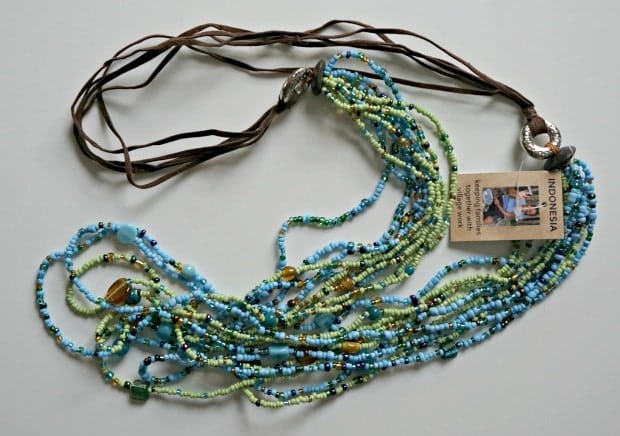 I received the Balinese Multi-Strand Necklace and I have to say it really is beautiful. I love the long length and the bright colors. It will certainly add a beautiful statement to even simple outfits. Plus, I love that it's proceeds help children in Bali receive an education.
Reader Giveaway: One lucky Thrifty Jinxy reader will receive their ownBalinese Multi-Strand Necklace. To enter, just complete the entry form below by 11:59pm ET on 12/22/15. Good luck!