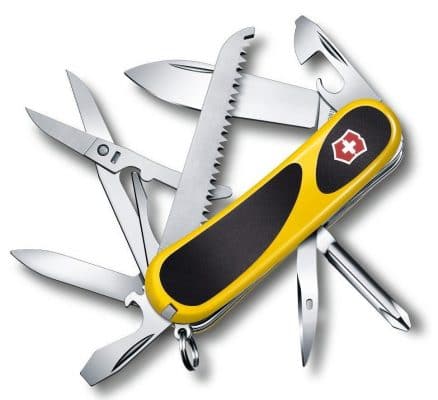 My husband is of the opinion that every guy needs a good pocket knife…what do you think? (I think it would come in handy for the ladies, too!) Right now Amazon has the Victorinox Swiss Army EvoGrip Army Knife for $21.69 (reg. $60), which is the lowest price it's been! This knife gets fantastic reviews (4.6 stars from 300+ customer reviews).
Please note that it's currently out of stock, but you're still able to order it at this price and it will ship when available.
Features:
2.5″ locking blade, nail file with nail cleaner, can opener with small screwdriver, tweezers, toothpick, and more
Stainless steel construction
85mm length
Ergonomic handles with rubber inlays that improve grip
Lifetime warranty against defects
Remember, prices on Amazon can change quickly and without notice. Head to Amazon to check it out!