I'm always on the lookout for high-quality toys and games for my kids to give and receive, and I know my parents appreciate solid recommendations for toys to give to their grandkids, too! Right now Amazon has a selection of high-quality Brio wooden toys priced at 50% off or more!
These toys are both educational and fun and help to stimulate your child's creativity and imagination. Plus, they can be used by children of many different ages and stages! Here's what I'm seeing right now for great sale prices: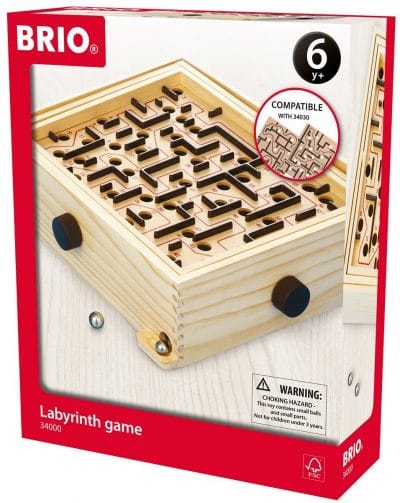 BRIO Labyrinth – $17.98 (reg. $39.99)
This BRIO retro design game has challenged and fascinated players of all ages ever since it was introduced in 1946. More than 3 million copies sold! Use the knobs on the sides to balance the ball from start to finish while avoiding all those sneaky holes. This classic labyrinth game develops children's concentration, coordination and perception. A true classic that is fun for the whole family.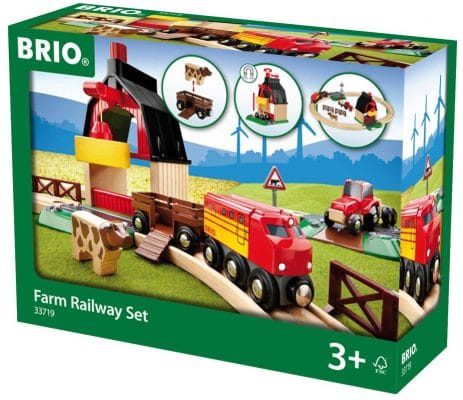 BRIO Farm Railway Set – $26.73 (reg. $59.99)
It's hours of farm friendly fun with the Farm Railway set. A 20 piece set with train engine and cargo car, farm tractor and hay wagon, 2 story barn with hay loft, special track crossing section, magnetic hay bale, a cow, 2 fence sections and a "cow crossing" warning sign.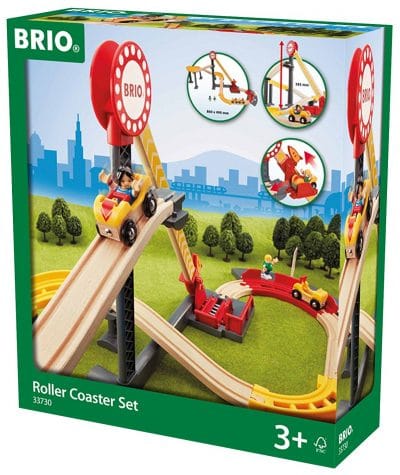 BRIO Roller Coaster Set – $39.71 (reg. $79.99)
Are you ready for this? Make sure the safety bar is fastened before your wagon gets onto the lift and up to the roller coaster drop point. Now release and see the wagon swoosh down the tracks and back down to the lift again. Rail play has never been more exciting! Complete the theme park experience with the 'you must be this tall' sign.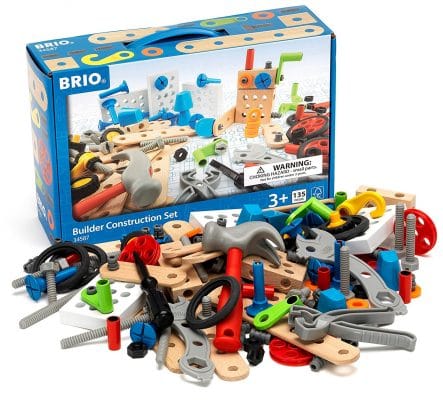 BRIO Builder Construction Set, 135 Pieces – $19.19 (reg. $39.99)
Possibly the perfect first construction set; beyond bricks and sticks with Brio Builder you can make things a child can actually play with. Build a race car, jet plane, construction vehicle and more, this 135 piece set has all the parts you need to build your best creations. It's real construction, not just simple snap together; comes complete with a hammer, screwdriver, pliers and a wrench. Built with the quality you've come to expect from Brio, this long lasting building set will last for years. For ages 3+.