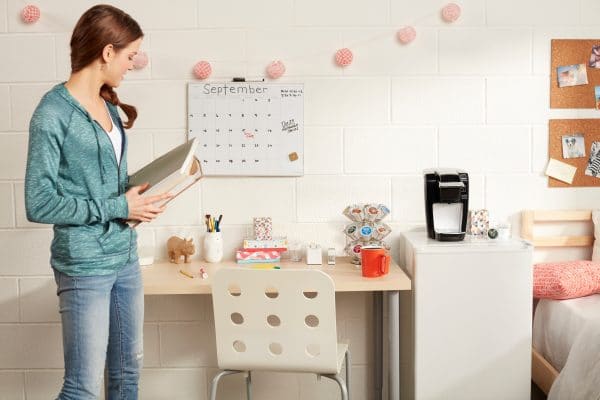 It's just about time to send students back to college! I have fond memories of my college experience and living on a bare bones budget while trying to stay out of debt. I actually had several different jobs at any given time to cover my living expenses and keep my student loan debt as low as possible.
If your college student is a coffee drinker, one great gift to help them save money is a dorm size Keurig coffee brewer. Sure, there is probably at least one coffee shop on campus, but those daily purchases can really add up! Plus, there's the time constraint of waiting to have someone else make your coffee while you're in a rush to get to your next class.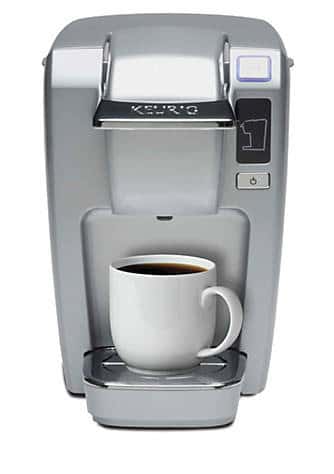 Cross Country Cafe has a special Keurig package that is just right for dorm rooms! This offer includes all of the following items for just $134.95:
(1) Keurig K-Cup Mini Coffee Brewer
(48) Flavored K-Cup Coffees
(48) Signature Roast K-Cup Coffees
The Keurig K-Cup Mini Brewer is a perfect coffee maker option for college dorm rooms and off-campus apartments. The small size suits the tiniest of spaces, and the ease of use will leave your student well caffeinated for successful all-nighters. It also offers efficient electricity use and safety features such as an auto off function.
As an added bonus, your student can use their Keurig brewer as an instant hot water dispenser to help prepare instant oatmeal and ramen noodles, too!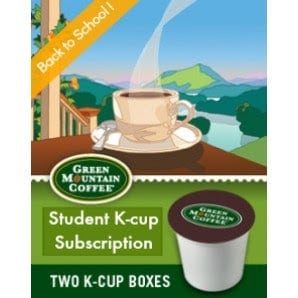 You can also keep your student stocked up for the entire school year with a Student K-Cup Subscription! Recipients will receive two boxes of a variety of a Keurig K-cup pods including regular roasts and flavored coffees (44 K-cups total). Choose from deliveries every month, 6 weeks, or 8 weeks and save 5% when you subscribe. You can also skip or request additional deliveries throughout the school year.