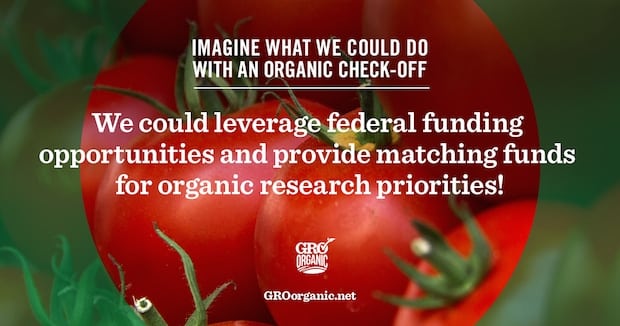 Do you choose organic? In recent years we have seen much better access to organic foods and greater availability in stores nationwide, but there is still a long way to go. If I thought it was easy and affordable, I would switch our food habits to all-organic in a minute. But, like many people, I still see obstacles to making that a reality. Wouldn't it be easier if Organic was the "usual" option rather than something we had to go out of our way to choose?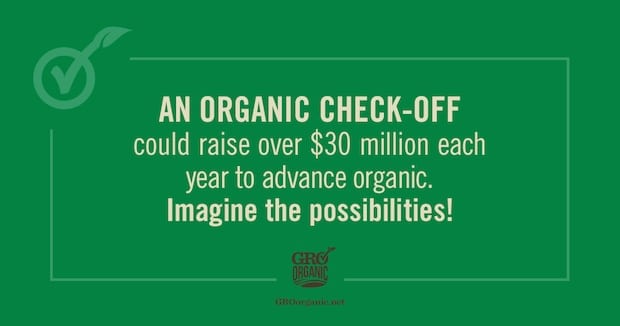 On January 17th, the U.S. Department of Agriculture announced it is seeking public comments to a proposal for a nationwide research and promotion check-off program for organic – referred to as GRO Organic (Generic Research and Promotion Order for Organic). You might not have heard the term "check-off program" in the past, but you certainly have seen one in action. The "Got Milk" and "The Incredible Edible Egg" campaigns are examples of promotion and education programs paid for by check-off programs. An organic check-off will provide research and offer tools farmers to encourage them to go organic and help all organic farmers be more successful. On the consumer end, it will work to educate us about what that organic seal we find on our food really means. All together, both consumers and farms will benefit from this proactive program that will further the long-term success of organic agriculture.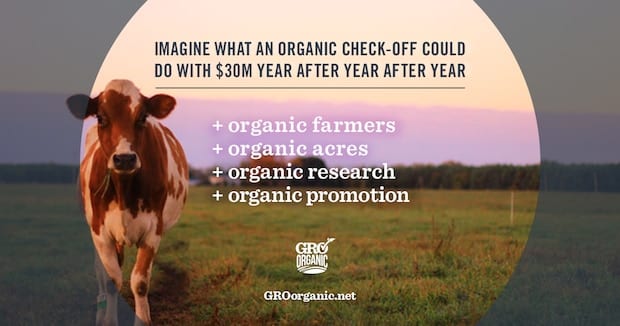 You're probably wondering where this money will come from. All organic certificate holders throughout the supply chain would pay a small fee to participate in the check-off. That includes producers, handlers, processors, distributors, etc.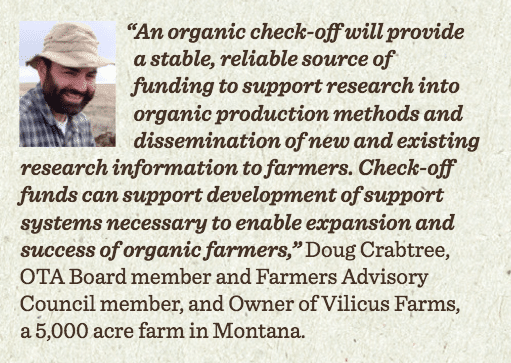 When a new agricultural proposal is introduced, I always like to hear what farmers themselves have to say. Here's what one farmer has to say:  "An organic check-off will provide a stable, reliable source of funding to support research into organic production methods and dissemination of new and existing research information to farmers. Check-off funds can support development of support systems necessary to enable expansion and success of organic farmers," Doug Crabtree, OTA Board member and Farmers Advisory Council member, and Owner of Vilicus Farms, a 5,000 acre farm in Montana.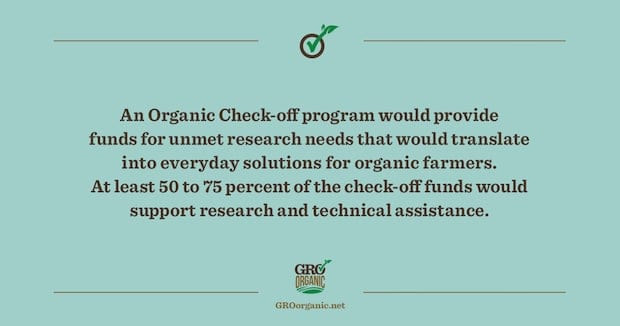 I also am concerned about the "little guy" when it comes to farming – both of my grandfathers were family farmers. With the GRO Organic check-off, "producers and handlers with revenue under $250,000 could choose to be assessed. If they chose to participate, they'd be assessed at the same 1/10 of 1 percent rate and would have full voting rights. If they choose not to participate in the check-off, they will be exempt from any assessments."
Wondering what YOU can do to help make the GRO Organic check-off a reality? The USDA has established a 60-day public comment period for interested parties to weigh in on the proposal. To make it simple and easy to share your own personal comments, you can do so right in the comment box below. Comment by March 30, 2017 and your comment will be recorded directly on the USDA's Federal Register:

You can read more about th GRO Organic Check-Off Program at Mamavation.