Rescue cats are the best cats! At least that is what I think, which may be because all my cats are rescues – and I wouldn't have it any other way. They are such an important part of our family and each of them makes me laugh nearly every day and why I'm excited about Cat's Pride® Litter for Good™ program!
Each of my cats has their own particular qualities that make them lovable. Sammy is my daytime companion who sits on my desk for most of my work day. Cleo is the ultimate cuddler and is always right in my lap or snuggled up next to me when I'm watching TV. And Lucky is our crabby old lady who always has a strong opinion about everything, but is so smart and funny and really a sweetheart.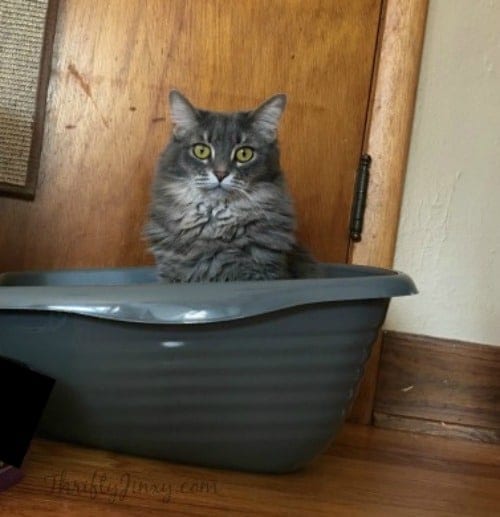 I love my cats and would love to rescue more cats myself, but I know my limits! But, I'm glad there is a way I can help millions of shelter cats just by buying litter for my own cats! With Cat's Pride Litter for Good Program, for every green jug of Cat's Pride Fresh & Light Ultimate Care® sold, Cat's Pride will donate a pound of litter to shelters across the country!

Running a shelter is a lot of work and expensive. Cat litter is just one of the many expenses that needs to be covered as they work to find good, loving homes for cats and kittens. I know that Cat's Pride's donation is a great benefit to deserving shelters. I'm glad to be able to play my part! Not only do we have a litter that provides odor control, strong clumping, and low dust, but I get the good feeling of contributing by choosing Cat's Pride.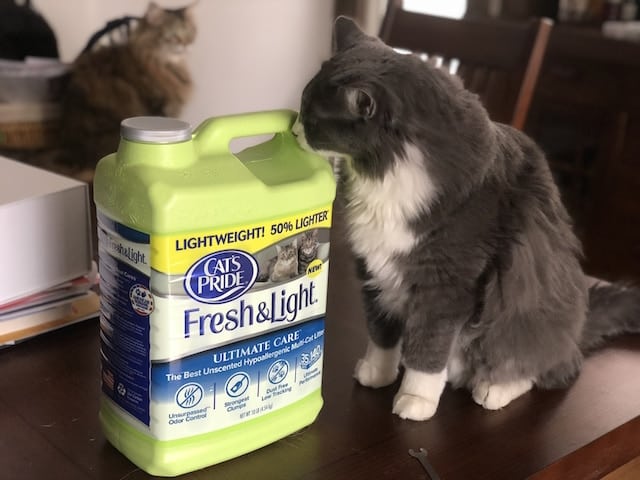 You can also help homeless cats by signing up for the free Cat's Pride Club and nominating your local shelter to receive a litter donation. By joining the Cat's Pride Club your can receive valuable coupons and incentives throughout the year, as well as updates on the Litter for Good program donations and shelter highlights.
Visit Cat's Pride to learn more!