Find Hello Kitty clothing, accessories, toys, and more at a big discount. It's all cute and all for less!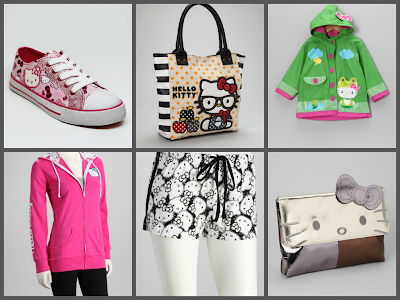 There is an awesome Hello Kitty Apparel and Accessories Sale going on at Zulily right now. Prices are as much as 50% off and more.
UPDATE: Even though this particular sale is over, I found that they have lots of new current Hello Kitty items on Zulily! Click through any of these links to find all of them in one place.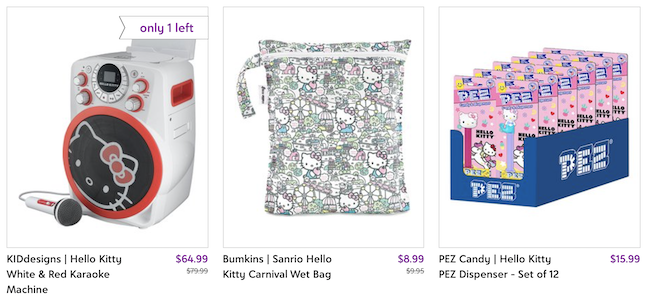 There are many, many cute things for little girls including shoes, clothing, bathing suits and more. But, the extra cool thing is that they also have lots of women's items including clothing, bags, nighties and more. I love the Hello Kitty hoodies!!
The sale just started today so the selection is still really good – items will sell out depending on how many they have in stock. The whole sale ends Thursday. SHOP HERE