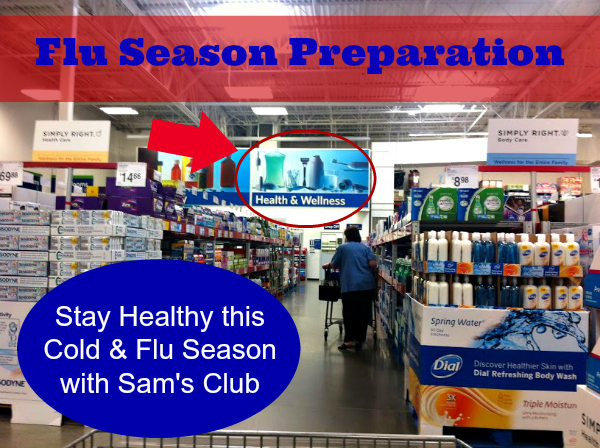 So we have been discussing cold and flu season around here recently, but one thing I haven't shared yet is that I CAUGHT THE FLU! The number one thing I can say to all of you is that you want to avoid the flu at all costs. I had several miserable days and still have a bit of a lingering cough two weeks later. If you DO catch the flu, you'll want to tackle flu season preparation and be ready to deal with it ahead of time. Once you're hit you will have no energy to round up the things you need. So, if you can prepare ahead of time you'll be much better off!
For some extra help with Flu Season Preparation, you can check out the helpful article in the Healthy Living Made Simple online magazine from Sam's Club. A flu vaccination is the number one way to avoid getting the flu and this Primer on Flu Vaccinations gives you more information to make the best decision about the type of flu coverage that is right for you.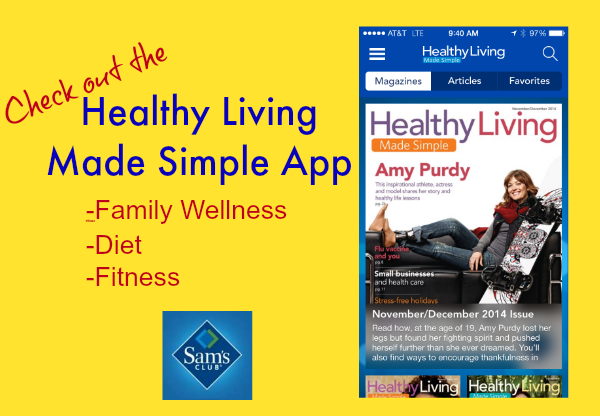 You can easily access this article, the full online magazine and more in the Healthy Living Made Simple app for iOS devices. It has lots of help to keep you healthy including the bimonthly magazine filled with family wellness articles, fitness and diet information. The app also lets you stay up-to-date with health-related events at your local Sam's Club.
I'm hoping that I don't come down with any other illness during this cold and flu season. But, if I do, this time I will be prepared! My husband and I headed to Sam's Club to stock up on all of the things I wish I had on hand when I was sick so that we can have them ready for us or any other of our friends and family who need help this winter.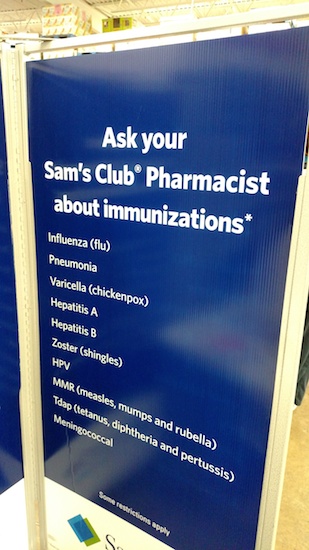 We saw plenty of reminders in Sam's Club to get our flu vaccines. No appointment is necessary during pharmacy hours. Better than being prepared for dealing with the flu is not getting the flu in the first place!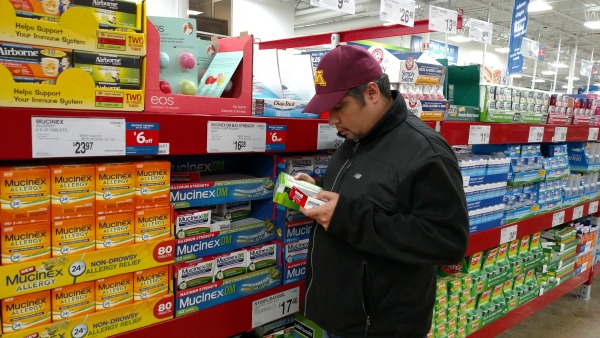 #SimplyHealthy #CollectiveBias
We loaded our cart with all the tools for dealing with a sick day in bed. I went through a whole box of tissues during my first day of the flu, so that was a big one! Over the counter medications are another important one. Hubby does a good job of comparing labels to choose the right products. I also added in a few comfort items like cozy pajama pants, cozy socks and a good book to read.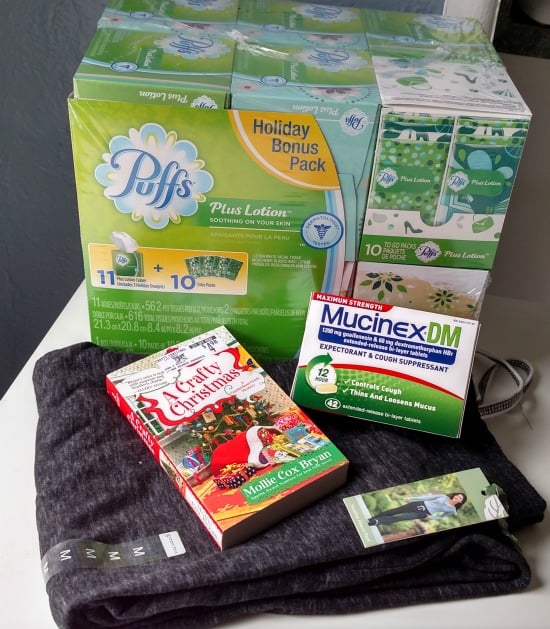 Now that we are all stocked up, we will be ready for any illness that hits our household and to help any sick friends or family at just a moment's notice.
What are YOU doing to stay healthy during this cold and flu season?