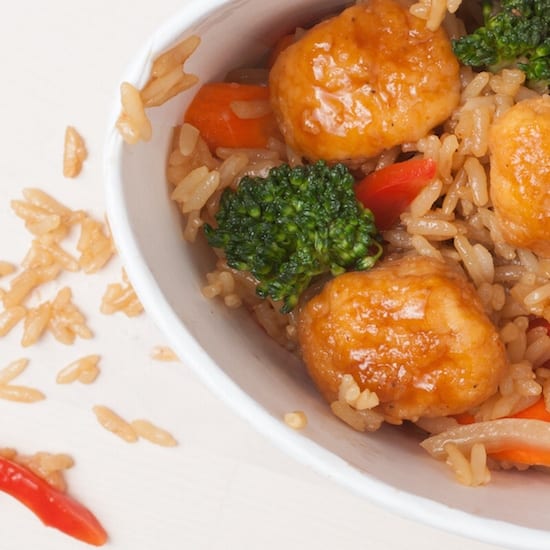 Is anyone else ready for fall? While I LOVE summer and enjoy the warm, sunny weather and all the activities and family time that summer offers, I'm now at the point I'm ready to get back to a regular schedule and "real life". Thanks to Tai Pei Food for sponsoring this post and letting me take a few minutes to think about what's to come this fall.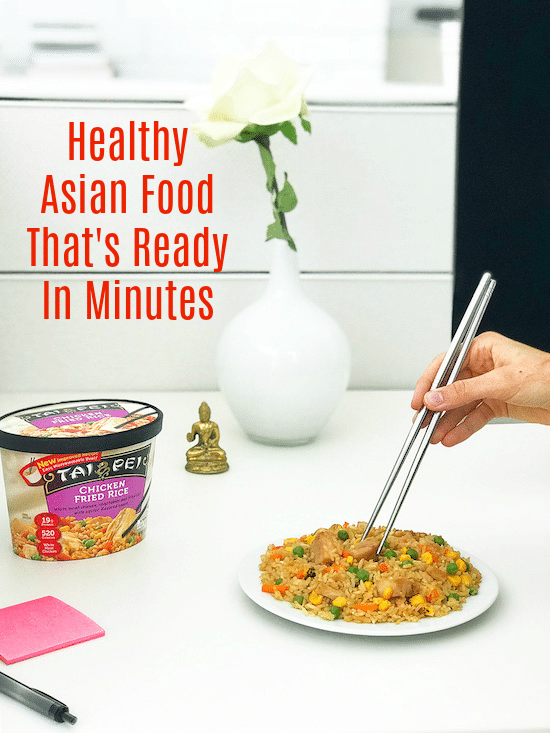 Even though the thought of "falling" back in to a fall schedule (sorry for the cheesy pun) may sound nice and easy, the reality is that even regular schedules can mean very busy days with not a lot of time for things like meal planning and cooking every night of the week. It can actually get to be pretty stressful trying to figure out the answer the the question "What's for dinner?".
That's why I'm glad I have stand-by options that make sure we eat a good meal every night, even if I'm not slaving over a stove or even if I haven't made it to the grocery store in the last few days – or a week…
Tai Pei entrees are an easy way to get a meal with healthy, filling ingredients ready within a matter of minutes. I keep them in the freezer so they're always at the ready. What's even better? All of their entrees include real ingredients and do NOT contain any artificial flavors, colors or preservatives. And it's not just healthy, it tastes really good! Like REALLY good!
Another thing I love is that Tai Pei has so many entrees to choose from to help keep things interesting AND to make sure there is something for everyone. There are actually ten different delicious entrée recipes from Asia, each designed to deliver a restaurant-inspired experience right from your own kitchen. It's hard for me to choose a favorite, but I love both the Chicken Fried Rice and the Japanese Style Chicken Meatballs. So good!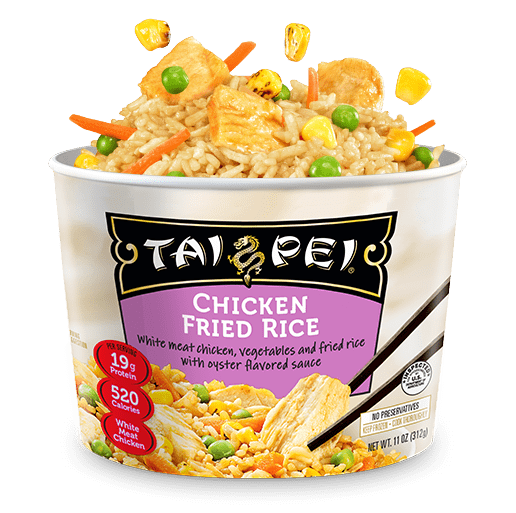 Can I add one more goodie on top of all that? Each Tai Pei package is designed to both be a perfect serving for one and to leave enough room for the ingredients to steam perfectly in your microwave. That makes it super convenient not just for at home, but for work too – or in my case working from home!
When planning dinner for the family, you can heat up as many packages of Tai Pei as you need and let everyone eat their own favorite variety, or eat family style and let everyone share. Break out the chopsticks and bamboo placemats and you have a fun family dinner with very little effort on your part.