Happy Holidays everyone! One of my favorite parts of the holiday is all the cute and silly pictures, videos and games featuring some of our favorite characters.
In the category of silly characters, Minions are right up at the top of the list! They are just TOO DARN CUTE!!! Fandango also loves Minions and are celebrating the holidays Minion-style.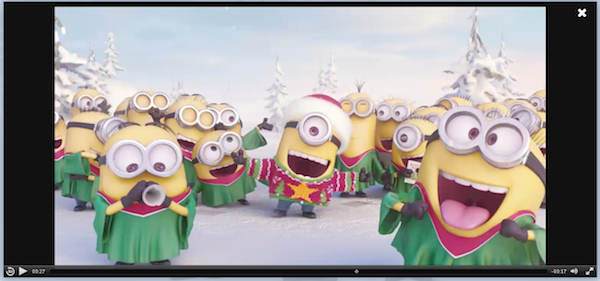 Head on over to Fandango to watch this super cute Minions holiday video. A friend shared this on Facebook last week and it just made me giggle! I'm sure it will at least make you smile when you watch it!
Once you watch the video, you'll also have the chance to create your very own Minions greeting card and share it with your friends! You can choose your own background, message, Minions and extras. Aren't they adorable?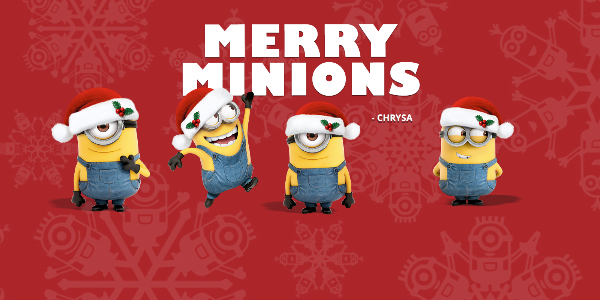 The Minions movie releases on July 10, 2015. It sounds like it will be just as fun as we expect it to be. "One Minion named Kevin has a plan, and he—alongside teenage rebel Stuart and lovable little Bob—embarks upon a thrilling journey that ultimately leads them to their next potential master, Scarlet Overkill, the world's first-ever female super-villain." Sign up for a FanAlert and be the first to know when tickets and other exclusives are available in your area!