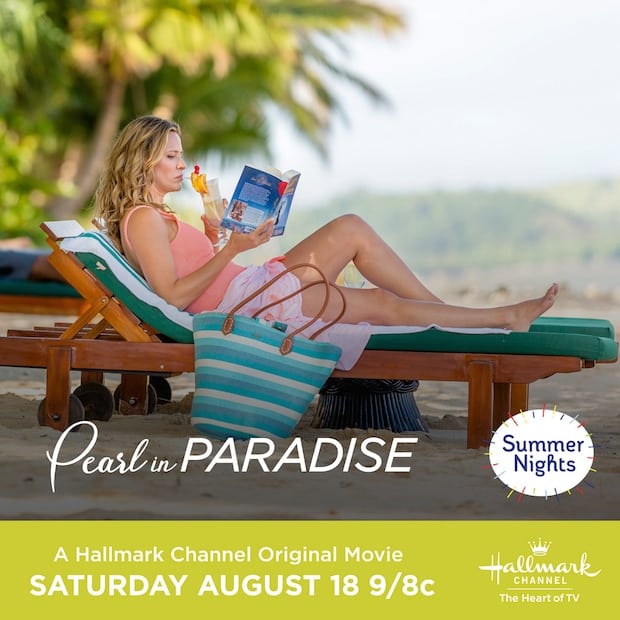 I'm excited that this Saturday's Hallmark Channel's #SummerNights movie is again travel themed! "Pearl in Paradise" premieres Saturday, August 18th at 9pm/8c. If we can't be off traveling ourselves, the next best thing is to watch a movie set in a beautiful travel destination, right?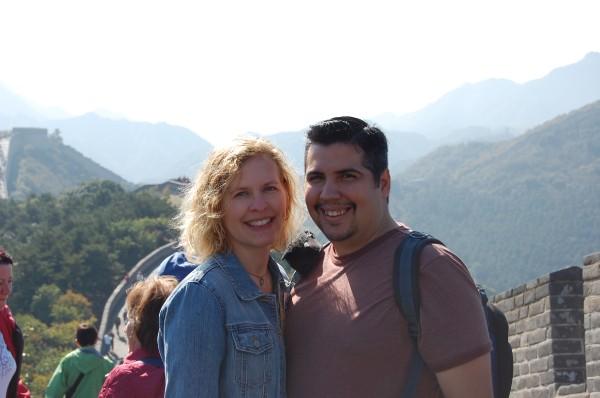 This movie is set in the beautiful, exotic location of Fiji. Fiji is definitely on my travel bucket list, especially since I want to add more exotic locations to my "have seen" list! So far, the most exotic trip I have taken was to China with my husband. It was such an amazing trip with so many beautiful and historical locations to see and unique experiences at every turn. I can't wait to see what Fiji is like in this weekend's movie!
"Pearl in Paradise" stars Jill Wagner and Kristoffer Polaha. In the movie, Alex, a photographer for a travel magazine, and Colin, a best-selling author, team up to find an elusive Fijian "pearl." As both of their careers hang in the balance, their treasure hunt in a Fijian valley might lead them to find the only treasure that really matters.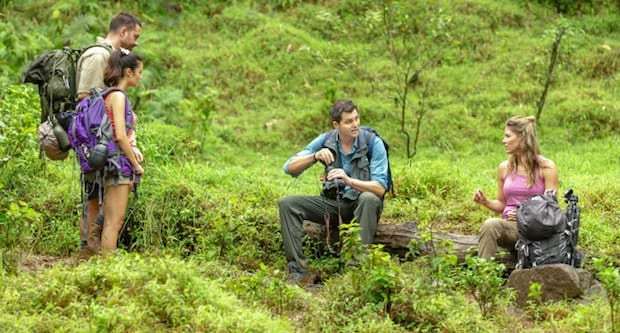 Just looking at the images of the movie and reading the description it sounds like it is sure to be a great adventure set in a beautiful place! Maybe watching will give us all a few vacation ideas too!

Besides watching the movie Saturday night, be sure to enter the Hallmark Channel Summer Nights Bucket List sweepstakes!! You can enter for a chance to win $5,000 to make your bucket list a reality! Whether it's taking a trip of your own or doing anything else on your bucket list, $5000 could go a long way!
Don't forget to tune in to Hallmark Channel's Summer Nights original movie, "Pearl in Paradise" this Saturday, August 18th at 9pm/8c! While you're watching, join us on Twitter (I'm @ThriftyJinxy) using the hashtags #SummerNights and #PearlinParadise as we chat during the movie!
Wonder what you should watch AFTER "Pearl in Paradise"? Visit Hallmark Channel to find out all about the five NEW original romantic movies and season 3 of Chesapeake Shores!