It's the most wonderful time of the year! And by that, I mean it is time for Hallmark Channel's Countdown to Christmas!
To me, there is no better way to get myself into the holiday spirit than by watching the new Christmas movies on Hallmark Channel. I'll have them on while I decorate the house, write Christmas cards, wrap gifts – anything.
What I also like is that while my husband tries to pretend he isn't into them, every time one is on and he comes into the room for more than three minutes he automatically gets hooked. Even if he doesn't stay to watch it right away, you better believe he hits record on the DVR!
One BRAND NEW Hallmark Channel movie premiering this Sunday night is "Cherished Memories: A Gift to Remember 2" and I'll be watching! I loved 2017's "A Gift to Remember" starring Ali Liebert, Peter Porte, and Tina Lifford, and I'm looking forward to seeing what happens with the characters this year.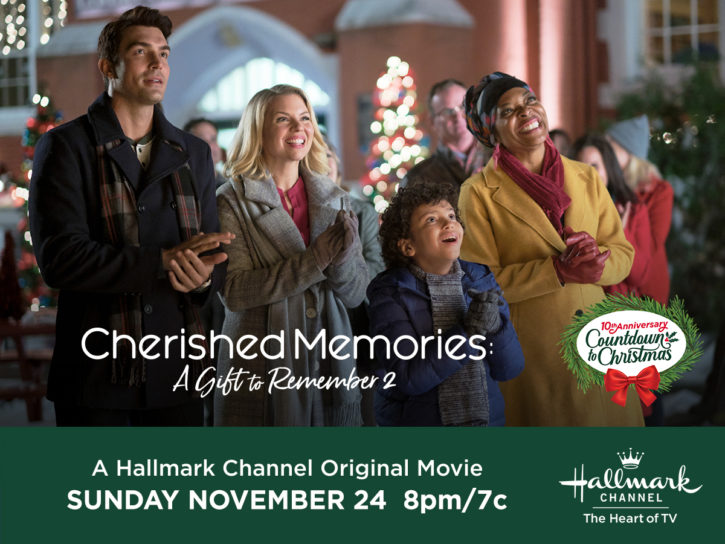 About Cherished Memories: A Gift to Remember 2:
A year after Darcy ran over Aiden, his amnesia is gone but not their love. Now she's gotten him a first edition signed copy of his favorite book, Patricia Highsmith's Found in the Street, for Christmas, perfect since that's where she found him – under her bicycle! Aiden's also creating a wonderful gift for Darcy, a carved replica of her hometown, just like the one her dad carved for her mother. But Aiden's gift, which includes a carving of Darcy's beloved rec center, which is in jeopardy of closing, holds another big surprise, which might just sweep her off her feet.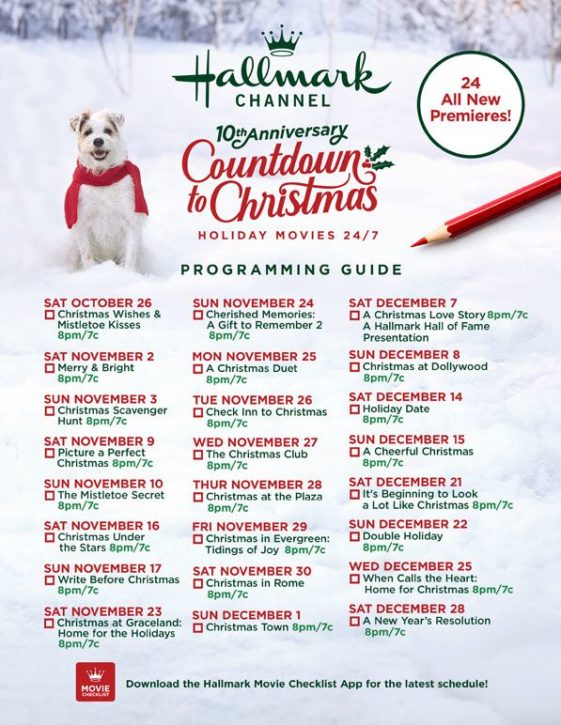 This is just one of 24 new original movies premiering throughout #CountdownToChristmas in 2019! You can check out the full schedule of Hallmark Channel's Countdown to Christmas and Hallmark Movies & Mysteries Miracles of Christmas for the full scoop on all the holiday movie magic. And of course, don't forget about the 7 Night Thanksgiving Movie Event!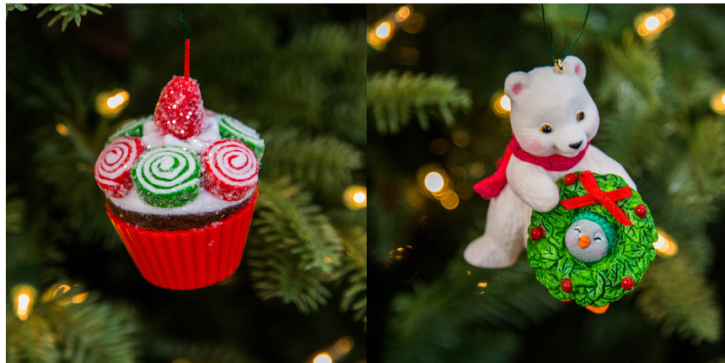 Hallmark Keepsake Ornament Giveaway
If you're reading this, you no doubt l-o-v-e Hallmark Channel and the holidays! Enter the Hallmark Keepsake Ornament Giveaway for your chance to win a collection of 41 Hallmark Keepsake Ornaments and a beautiful Balsam Hill Christmas Tree!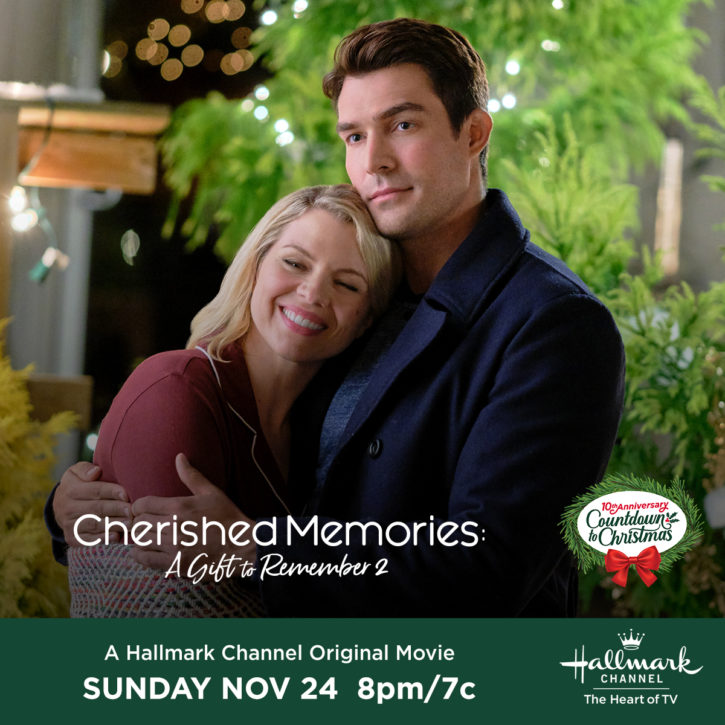 Don't forget to tune in to Hallmark Channel's original movie, "Cherished Memories: A Gift to Remember 2" this Sunday, November 24th at 8pm/7c! You also have the chance to enter to win an awesome prize pack. See details below!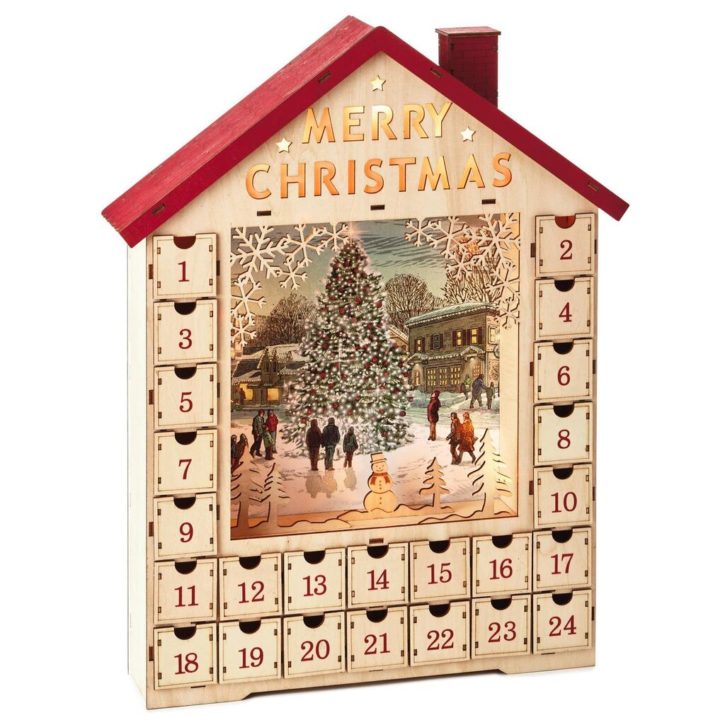 Reader Giveaway: One lucky Thrifty Jinxy reader will win a Hallmark Holiday Moments Package including the beautiful Countdown Calendar pictured above as well as other goodies. To enter, complete the entry form below by 11:59 pm ET on 11/24/19. Good luck!
Hallmark Channel Countdown to Christmas Giveaway