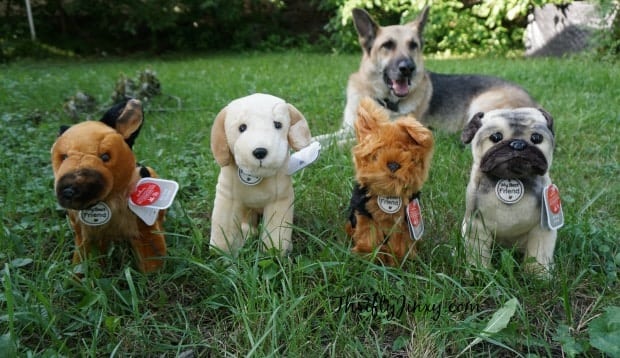 Whether you have a "real life" dog you love or you (or your kids) WISH for a dog, you will love these new Hallmark My Best Friends adorable plush dogs! We love our Toby and our life just wouldn't be the same without him. While we are lucky to have him in our lives, he was lucky to be rescued from a shelter. But not all dogs are so lucky.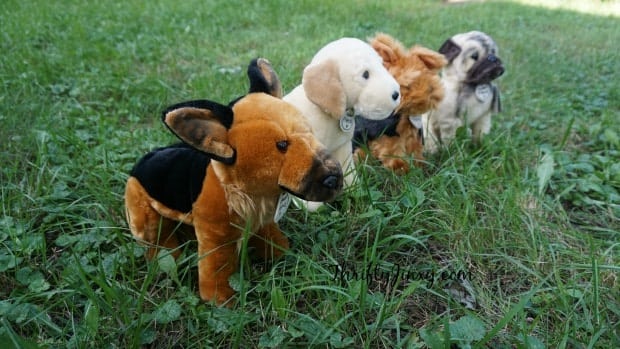 Hallmark has made a donation to Best Friends Animal Society to help offset adoption fees and help find 2,000 pets loving homes. The mission of Best Friends Animal Society is to end the killing in America's animal shelters and create a time when there are No More Homeless Pets. They do this by building community programs and partnerships all across the nation.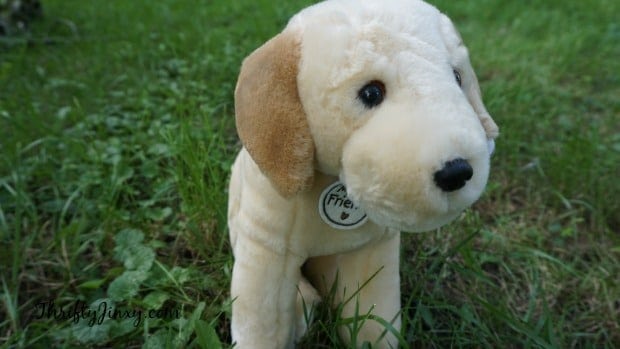 In celebration of Hallmark Gold Crown's partnership with Best Friends Animal Society to help homeless pets find loving homes, they have created this adorable line of plush dogs and cats, along with a hardcover storybook.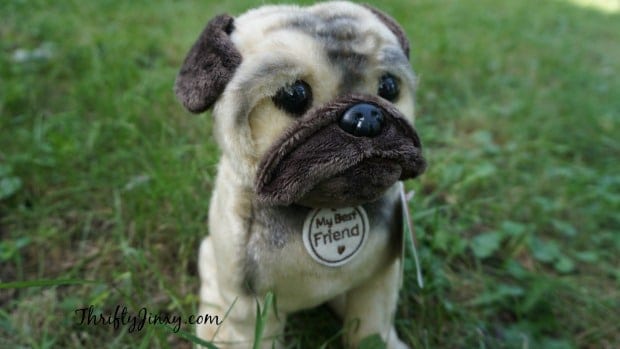 o   Brown and Black Service Dog Stuffed Animal: Known for his strength, intelligence and trainability, this service dog is the preferred breed for police and military functions, as well as family protector.
o   Devoted Golden Dog Stuffed Animal: As a trainable, gentle dog, this adorable golden pup also gets major points for being friendly, playful, loyal and cute!
o   Wrinkly Toy Dog Stuffed Animal: With an adorably wrinkled mug, muscled body and curly tail, this captivating puppy is ready to become man's best stuffed friend.
o   Long-haired Terrier Stuffed Animal: Light as a feather, this long-haired pup can fit easily in your bag or crook of your arm, making it the perfect grab-and-go companion.
o   Let's Get A Pet! Storybook: Meet some sweet four-legged friends who are waiting for the most special gift ever—a new home! This storybook takes a playful tour through the most popular dog and cat breeds and includes a space at the end for readers to record which pet they chose and what name they'd like to give their new four-legged friend.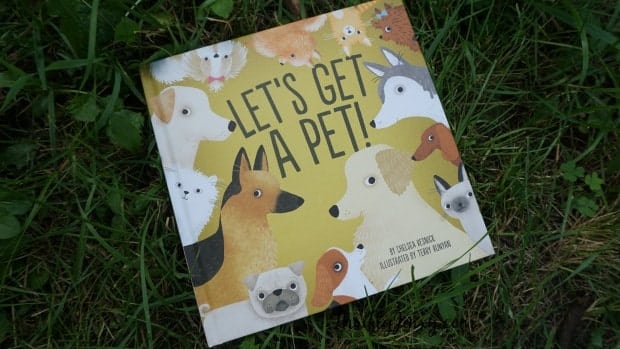 Available online and in stores on September 1, these furry friends are sure to help make your home a happy one! For more information about Hallmark's support for Best Friends Animal Society, click here. To see more of Hallmark's My Best Friends products, click here.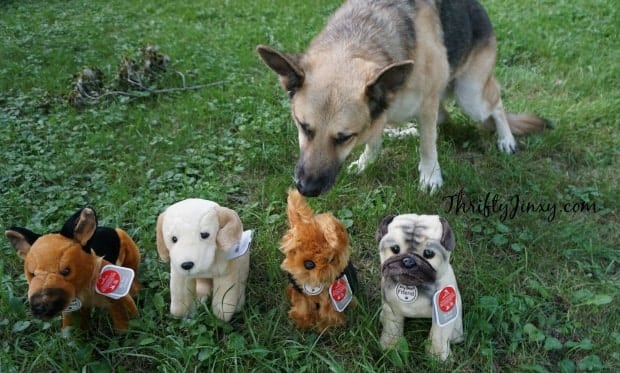 Enter our reader giveaway HERE!