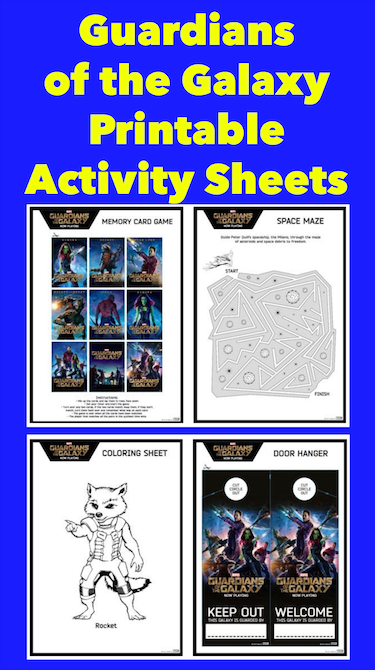 Have you seen Guardians of the Galaxy yet? Isn't it awesome?!?!? For some Guardians of the Galaxy fun at home check out this big activity book filled with Guardians of the Galaxy Printable Activity Sheets!
There are 29 pages in all filled with coloring sheets of all your favorite characters, a maze, a memory card game, a foldable craft to make your own replica of The Orb, door hangers, space badges and more.
Like GUARDIANS OF THE GALAXY on Facebook: www.facebook.com/guardiansofthegalaxy
Follow GUARDIANS OF THE GALAXY on Twitter: https://twitter.com/Guardians
GUARDIANS OF THE GALAXY is now playing in theaters everywhere!