#NaturallyClean #ad #CollectiveBias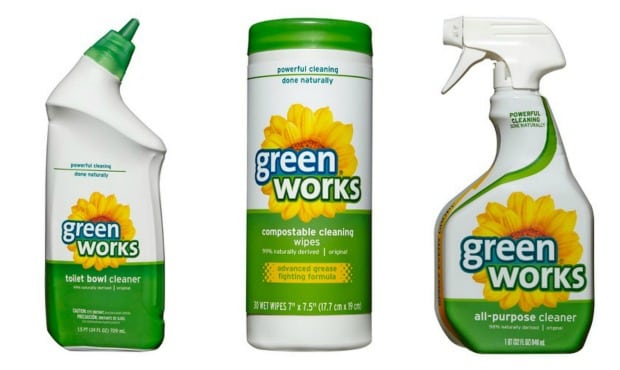 During the summer it seems like there are extra sources to bring dirt into our homes. Whether it's water and sand dripping off bathing suits, muddy animal paws or dripping freeze pops, it always seems like there are lots of summer messes to clean up.
A balanced, natural lifestyle begins with a clean home, and Green Works has it made it their mission to help you achieve a more natural lifestyle when it comes to cleaning. Green Works is a line of products that cleans powerfully without harsh chemical fumes or residue, and doesn't sacrifice effectiveness.
Green Works provides products for every room of the house that are shockingly powerful and naturally derived. From sprays to wipes to dish soaps and detergents. And they won't leave behind harsh chemical fumes or residues, just a natural clean.
Check out the great 3/$8 deal on Green Works products* at Target! Offer valid 7/12-7/18 online (for pick up in store), in ad and also in store.
* excluding Green Works Pump 'N Clean
Products included in offer-
Green Works Compostable Cleaning Wipes, 30 Count
Green Works Lemon Scent All-Purpose Cleaner 32 oz
Green Works Glass & Surface Cleaner 32 oz
Green Works All-Purpose Cleaner 32 oz
Green Works Dish Soap 22 oz
Green Works Toilet Bowl Cleaner 24 ozGreen Works Bathroom Cleaner 30 oz