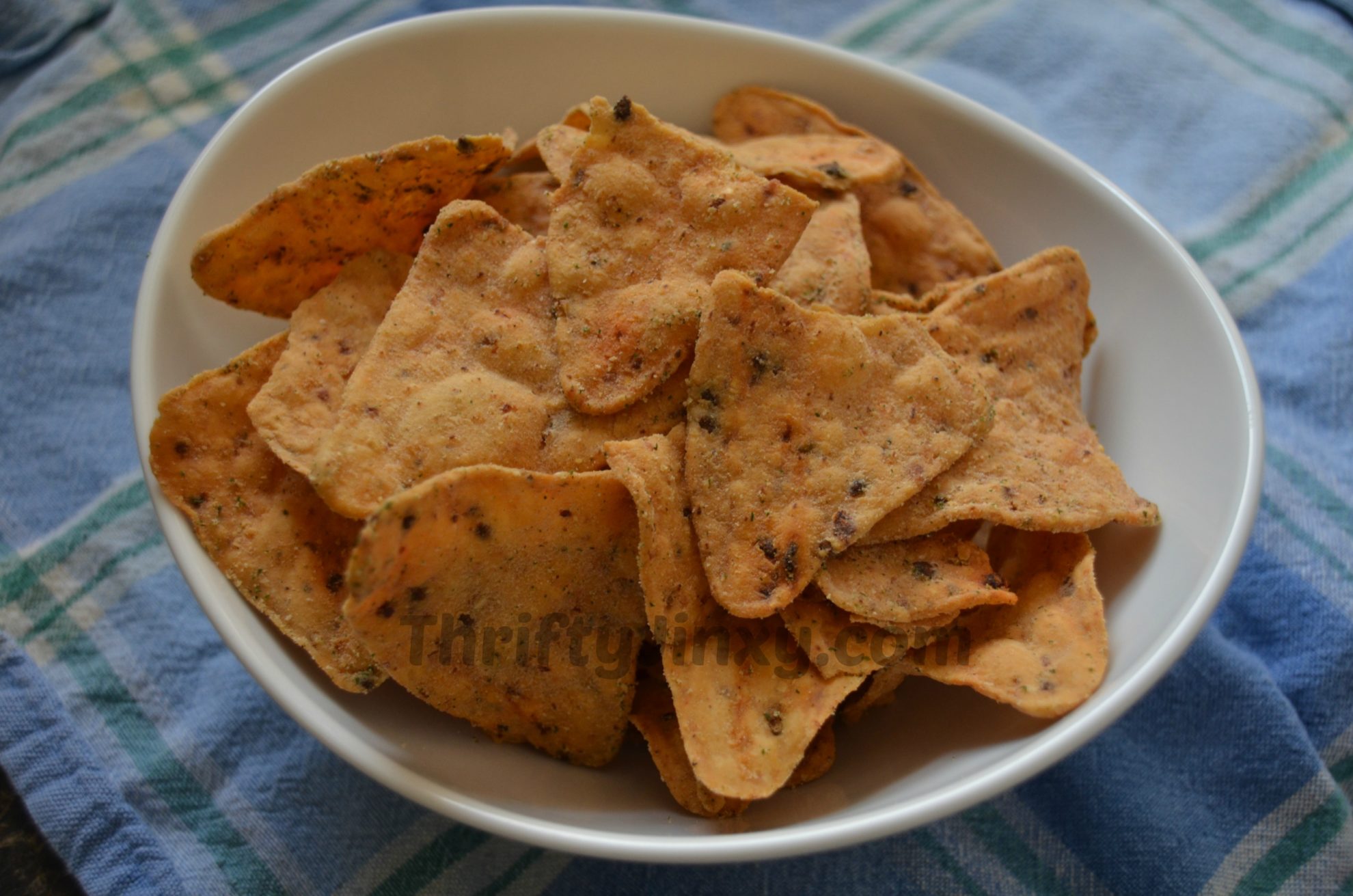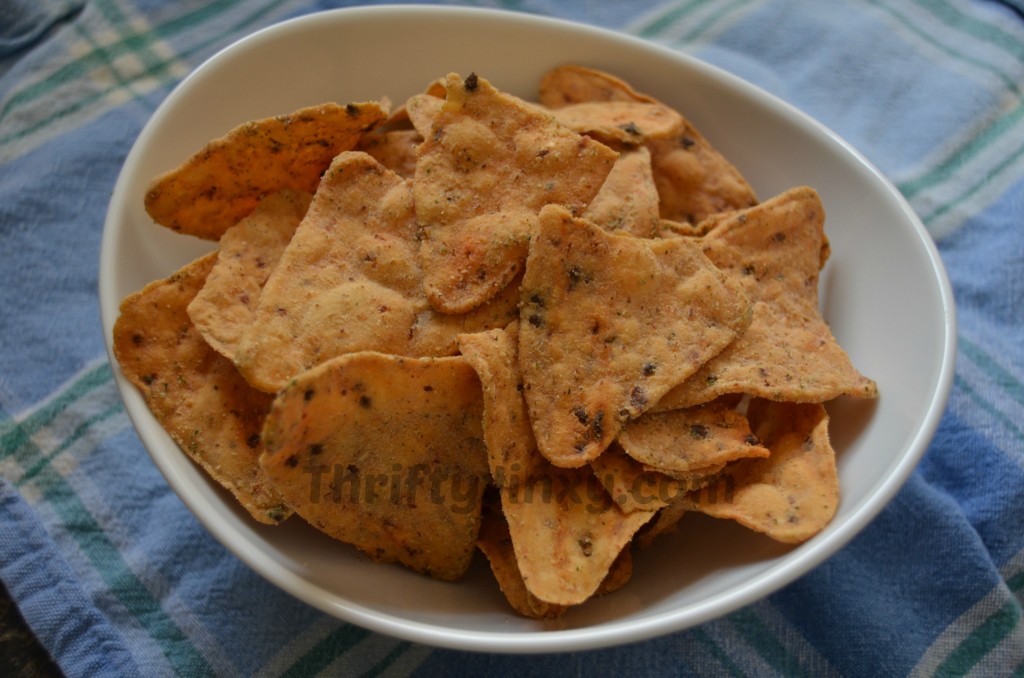 I am a bit of a chip fanatic. When I really need a snack, a salty, crispy option is usually my first choice. So, when I was offered the opportunity to do a Green Giant Veggie Chips review and try new Green Giant™ Roasted Veggie Tortilla Chip – Garden Ranch and Green Giant Multigrain Sweet Potato Chip – Barbecue, I jumped at the chance! While I am all about better snack alternatives, the first requirement on my list is TASTE! So, I was excited to bite in and find such a huge burst of flavor. Yes, I had seen the picture below that mentions "Giant Flavor", but I thought that was more of a play on the name Green Giant rather than a description of the product. It really IS an accurate description – the flavor IS giant!
Once we had the taste part down, I also wanted to check out the ingredients for these chips. Since I had tried the Green Giant™ Roasted Veggie Tortilla Chip – Garden Ranch, that is the bag I checked. I liked that the ingredient list was very understandable and the first ingredient was whole grain corn. In fact, it has 18g of whole grain per serving. Other ingredients include red and green bell peppers, quinoa, broccoli, tomatoes, etc. Each serving (about 10 chips – they're big!) has 130 calories and 6 grams of fat.
The only thing I am sad about right now is that I took out the rest of the well-hidden bag to try them again while writing this post and Mario has swooped in to steal lots of my chips!! I guess I'll have to grab a refill at the store this afternoon.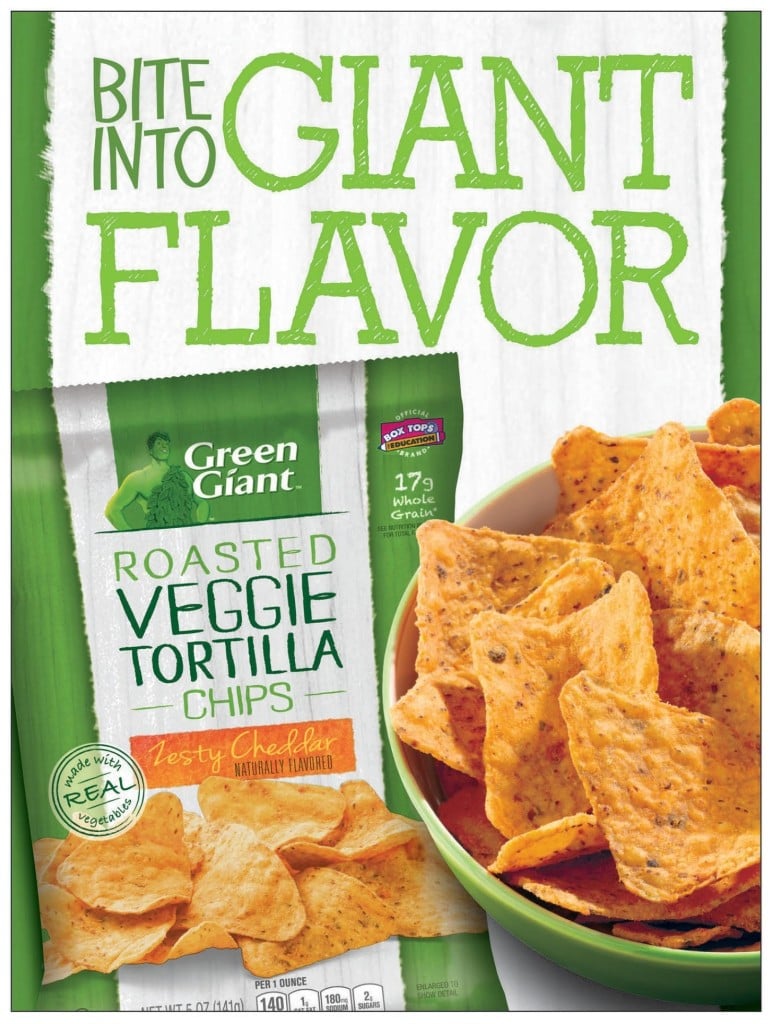 While the huge flavor burst of the chips means they are super yummy all on their own, I can always go for a good creamy dip to compliment a tasty, crispy chip. This french onion dip made a perfect compliment to the Green Giant™ Roasted Veggie Tortilla Chip – Garden Ranch! Prepare yourself for flavor overload!
1 Tbsp butter
1 Tbsp olive oil
2 medium onions
2 cloves garlic, minced
2 beef bouillon cubes
3/4 tsp oregano
2 tsp tamari soy sauce (or Worcestershire sauce)
8 oz light cream cheese, room temperature
8 oz container light sour cream
salt and pepper
Slice the onions very thinly, cutting slices in half. Heat olive oil and butter over medium heat until butter is melted. Add in onions and cook until they start to brown. Add in garlic and cook for a minute. Add in bouillon cubes, soy sauce, oregano, 1/3 cup water and a bit of black pepper. Cook for 2-3 minutes. Remove from heat to cool a bit.
In a medium bowl, stir together onion mixture, cream cheese and sour cream. Add salt to season as necessary. Enjoy!
What is your favorite way to enjoy chips?
I was selected for this opportunity as a member of Clever Girls Collective and the content and opinions expressed here are all my own.