Cricut crafters, get excited! Cricut is featuring excellent deals on BOTH Cuttlebug and Brightpad for a limited time (through 11/13)!

First off, you can get the Cricut Cuttlebug for just $59.99 (reg. $89.99), no coupon code necessary. Die cut like a pro and emboss like a boss with this nifty machine that works on paper, cardstock, foils, acetate, leather, and more. There's SO much you can do with this versatile and portable machine!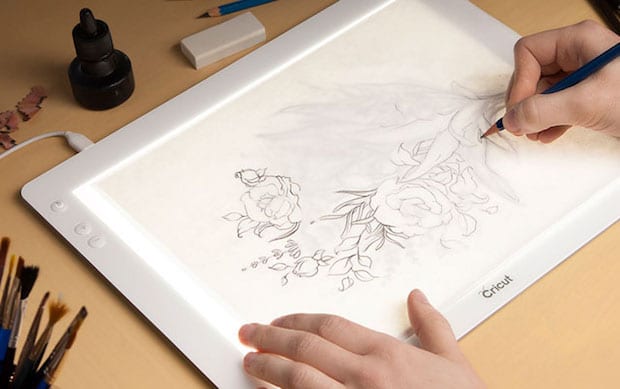 Also, if you've been eyeing the Cricut Brightpad, it's also on sale for $30 off – just $49.99! The Brightpad is an extremely versatile lightbox that helps you take your Cricut creations to the next level. Use the Brightpad to create intricate artwork and craft projects by illuminating hard-to-see cut lines. No more headaches from squinting at your project!
Plus, don't forget to use the coupon code FREENOV to get free economy shipping on orders of $99 or more to the US and Canada.